House K designed for all the family, Sapporo, Japan
Sapporo-based architects and interior designers, Keikichi Yamauchi Architect and Associates, have designed the House K project. Completed in 2012, the contemporary property has been designed for three generations of a family living in Sapporo, Hokkaido, Japan.
According to the architects: This home belongs to a couple with two elementary school kids and their grandmother. The property is built in a typical residential area in Sapporo-city, Hokkaido prefecture.
"The first floor has been assigned for the grandmother, the second and third floors are for the family of four, and they share the entrance. This floor composition allows each family to live independently.
"Two courtyards are made to fulfill the contradicting requirements of ensuring privacy from passersby and the surroundings, and of providing abundant daylight.
"For the first floor, the garage is built separately on the south side that faces the road. The house is built on the north side, and a courtyard in-between.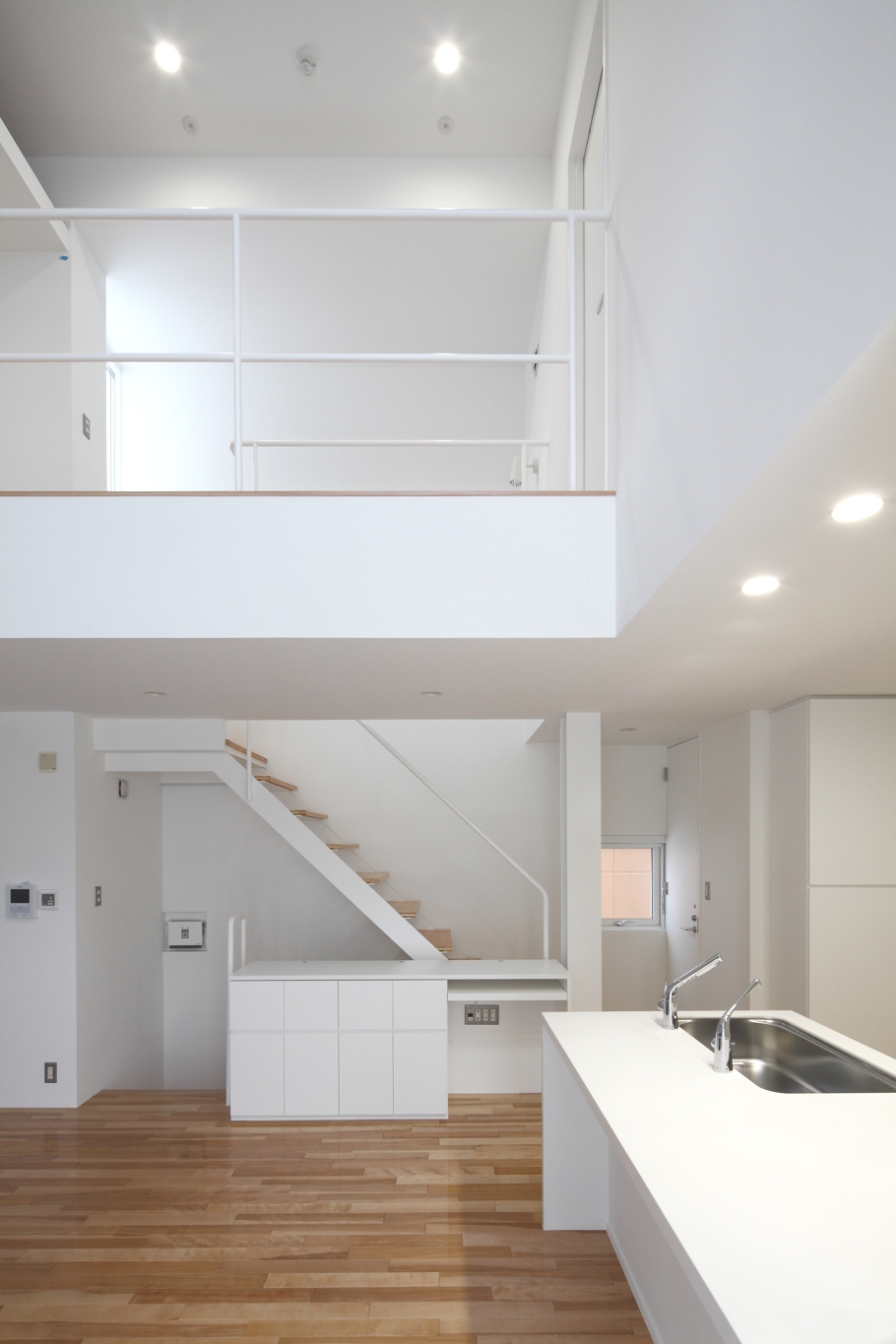 "In addition to ensuring privacy and providing daylight, this yard is used as a kitchen garden for the grandmother.
A yard surrounded by walls was created on the east side of the dining room on the second floor. This yard is used for small parties as an extension of the indoor space without being conscious of the surroundings."
The interior design of the Japanese is minimal and all white. The polished wooden floors and simple furniture are the only impressions that showcase the house is used.
Images courtesy of Keikichi Yamauchi
Love Interior Design & Exotic Travel? Follow us..
November 22, 2013 | Property | View comments