Fábio Coentrão House by António Fernandez Architects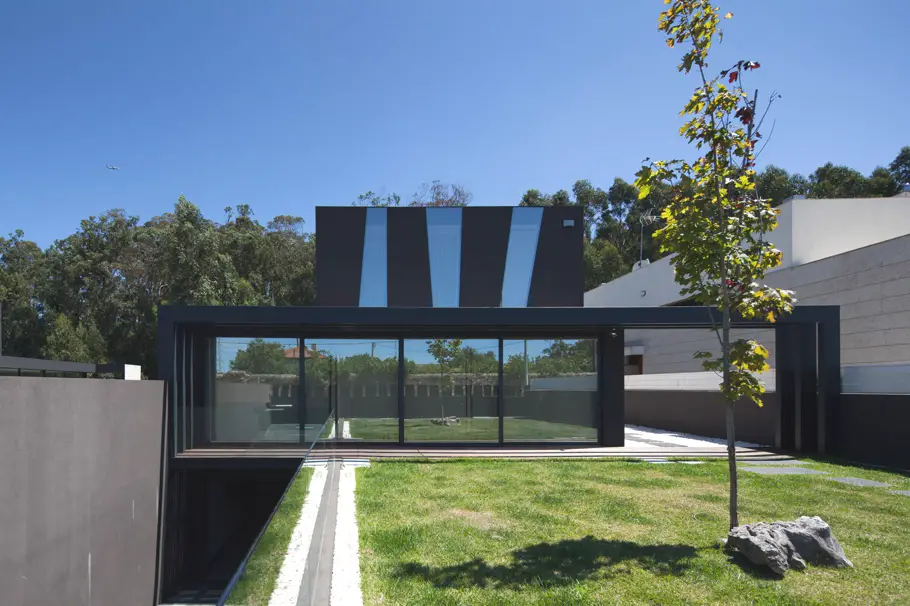 Povoa de Varzim-based architectural practice, by António Fernandez Architects, has designed the Fábio Coentrão House project. Completed in 2013, the luxury home is located in Povoa de Varzim, Portugal.

According to the architects: "As a project, the Fábio Coentrão House presented a unique challenge since its intention was to respond effectively to a demanding programme of a very personal nature for the building as a whole and individually for each space. The house is part of a subdivision still under development. The back of the lot faces a forested plot of land, and the house, integrated within an urban space with a strongly rural character, had every chance to serve as a different model. Different, individualised, unique, just as the owners wanted it to be.
"The project initially sprang from the wish to obtain the lot in the least usual manner, albeit conforming to all legally stipulated requirements. The subdivision permitted the ground floor to have great depth. In this way, it was possible to design a house in which the spaces are interconnected and open onto interior courtyards at the centre of the polygon-shaped lot. Thus, open spaces were created within the enclosed space, expanding living areas, expanding spaces. The divisions make the most of the exterior space. And the exterior space as 'the container's interior' possesses a dual 'outside-inside' living space'. Concepts intervene, hybrid spaces are created, capable of supporting an architecture that aims to be very personalized. The upper floor was much more constrained, limited by the regulations imposed on the lot to a rigidly drawn rectangular polygon. The project succeeded in subverting this constraint."
Images courtesy of Jose Campos
Love Interior Design & Exotic Travel? Follow us..
October 5, 2014 | Property | View comments