Enjoy the taste of the American West at Huntsman Springs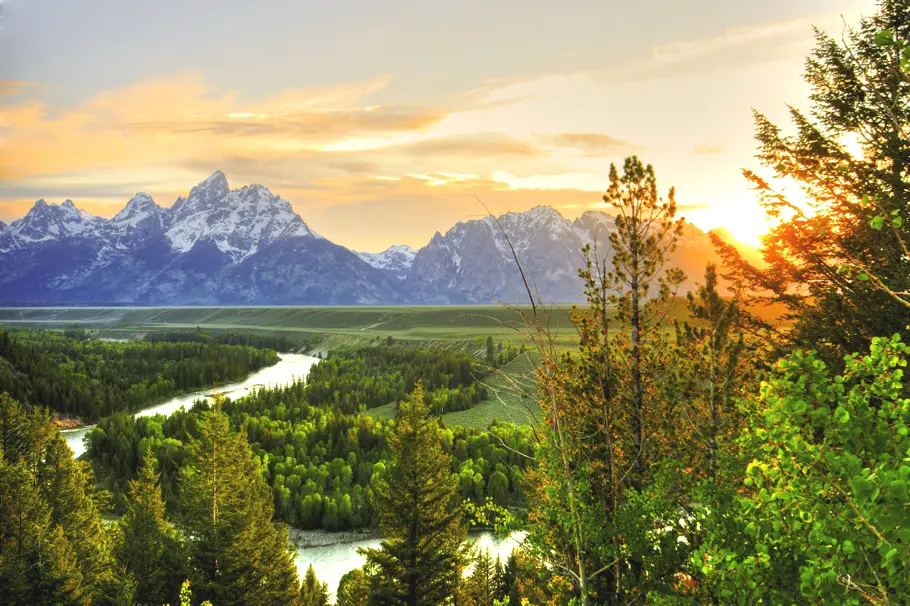 The undeveloped Teton Valley, Idaho in the United States is emerging as a world-class tourism destination that offers a natural retreat where you can enjoy the serenity and natural beauty of this relatively hidden gem.
Huntsman Springs, a 1,350-acre resort and nature reserve in the Teton Valley, is located close to the acclaimed ski resort of Jackson Hole, and within a short drive to Yellowstone National Park in northwest America.
Developed by Jon Huntsman, one of the largest philanthropists in the US, all profits from the development are donated to cancer research. It's devotees include actors such as Harrison Ford and Sandra Bullock who both live in the area.
The centre piece of the resort is an acclaimed par 72 golf course designed by Scotsman David McLay Kidd. There's also a luxury wellness spa, classes on topics such as holistic nutrition, wellness coaching, yoga and more; a two mile board walk across the 1,350 acre wildlife reserve and wetlands, ponds for fishing, ice rink and restaurant.
You can stay in luxurious lodges with expansive views of the Big Hole Mountains and Teton Mountain Range. Each four to six bedroom lodge comes with its own kitchen, large master suite and junior suites, spacious living room and rustic-style interior design.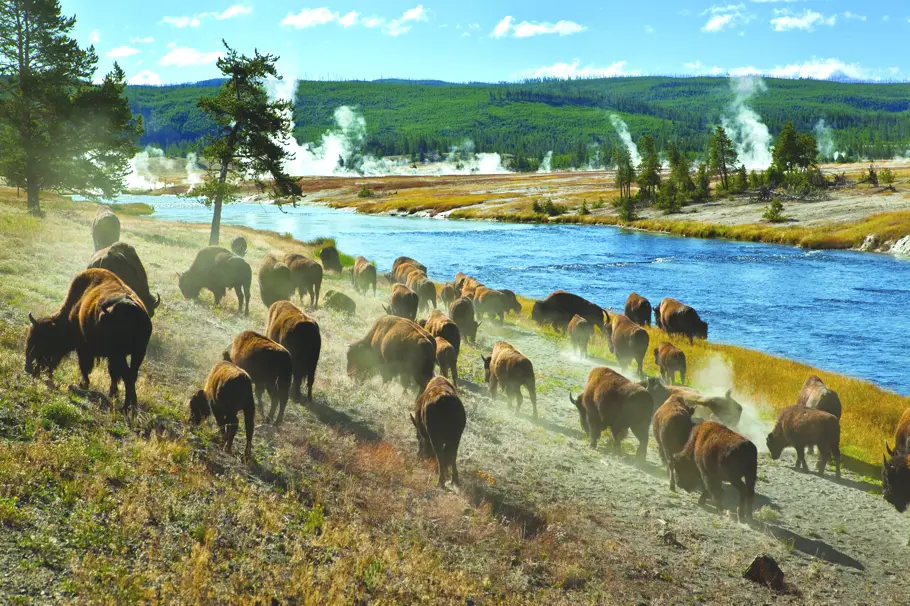 The area previously populated by cowboys, who herded the region's wild horses in the early 1900s, is still teeming with wildlife such as wild buffalo, moose, elk, wolves and bears. The seven mile long Teton Valley is popular with those 'in the know' having been dubbed the 'quieter and more affordable side of the Tetons', as prices are approximately 50 per cent cheaper than Jackson Hole, whose powder snow and array of outdoor pursuits draws the crowds all year round.
Huntsman Springs is located in the picturesque Western town of Driggs, Idaho, just 35 minutes from Jackson Hole, Wyoming.
Huntsman Springs, 501 Huntsman Springs Drive, Driggs, ID 83422, United States, huntsmansprings.com
Images courtesy of Huntsman Springs
Love Interior Design & Exotic Travel? Follow us..
September 5, 2014 | Idaho North America Travel US | View comments