Enigma Mansion: South Africa's most expensive trophy home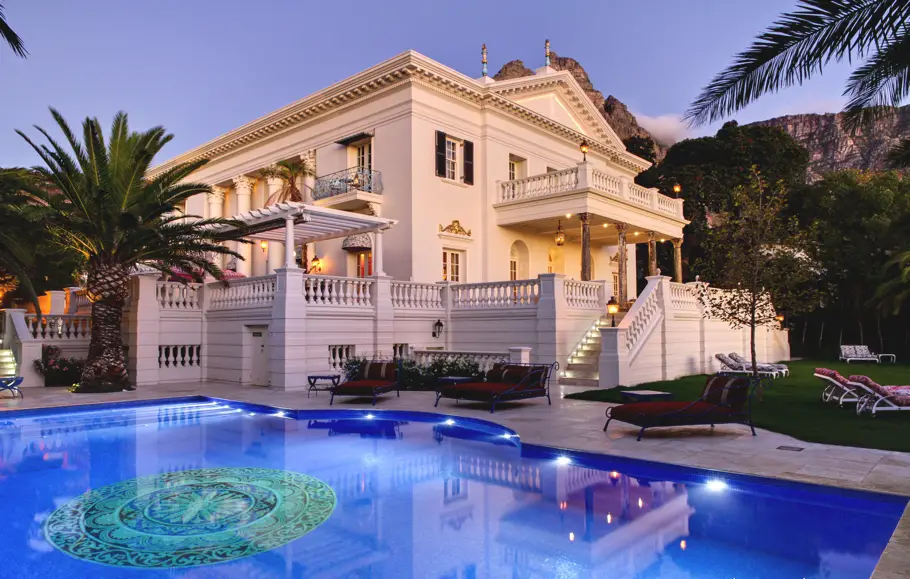 Priced at 25 million euros, it's said that Enigma Mansion is the most expensive property to be put on the market in South Africa.
Completed in 2011, the ostentatious trophy home has hosted royalty, celebrities, and commercial, film and TV shoots, including American apocalyptic supernatural action series 'Dominion', and is now ready for a new owner.
Built in the style of a grand residence from a bygone era, offering nostalgia and elegance, it is only comparable to a handful of properties found in perhaps the south of France or on Long Island's Gold Coast.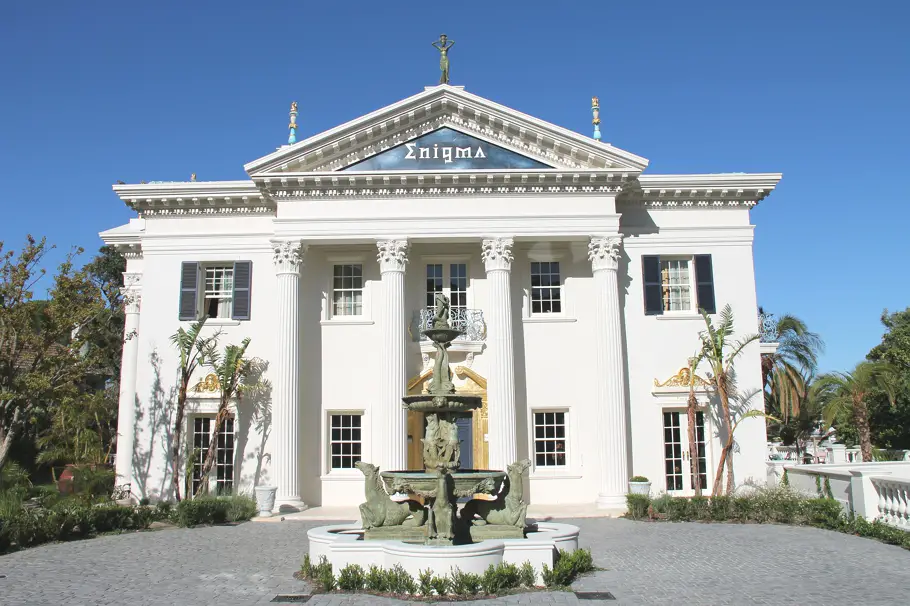 Enigma Mansion actually refers to the main three-storey residence while a separate two-bedroom guest house and one-bedroom-suite cottage nestle into the grounds.
High ceilings dominate while Enigma Mansion's fixtures and fittings are well-travelled with handmade Louis XIV-replica door handles from Argentina, Persian silk carpets from London, light fittings from California, hand-printed wall coverings from Paris, and Versace tableware from Italy.
The west-facing master suite deserves special mention, a dreamlike space with living room, walk-in wardrobes, two en-suite bathrooms (actor Michael Caine famously said, the secret to a happy marriage is to "never share a bathroom") and a trio of double doors leading to roomy terraces overlooking the landscaped grounds. This romantic suite also doubles as a 'panic room' and can be sealed off in 30 seconds. Meanwhile the basement has been dedicated to pure pleasure – a 100m² Parisian-style 3D cinema pre-loaded with thousands of blockbusters, a fitness room with Technogym equipment, a dance studio, sauna, and relaxation and massage rooms.
Unobstructed views of the Atlantic, Table Mountain, Lion's Head, and Twelve Apostles mountain range add further to Enigma Mansion's appeal, while Table Mountain Natural Park is right on the doorstep at just 50 metres.
Glynn Evans, managing director of selling agent Ibiza Sotheby's International Realty, said: "This South African home is notorious for its unapologetic opulent exhibitionist styling and the roll call of VIPs its hosted. Given the prime coastal location and the money that's been spent on technology, interior décor and landscaping, the 25-million-euro valuation could almost be higher."
Images courtesy of biza Sotheby's International Realty
Love Interior Design & Exotic Travel? Follow us..
December 8, 2014 | Property | View comments