Elegant interior design by Nobbs Radford Architects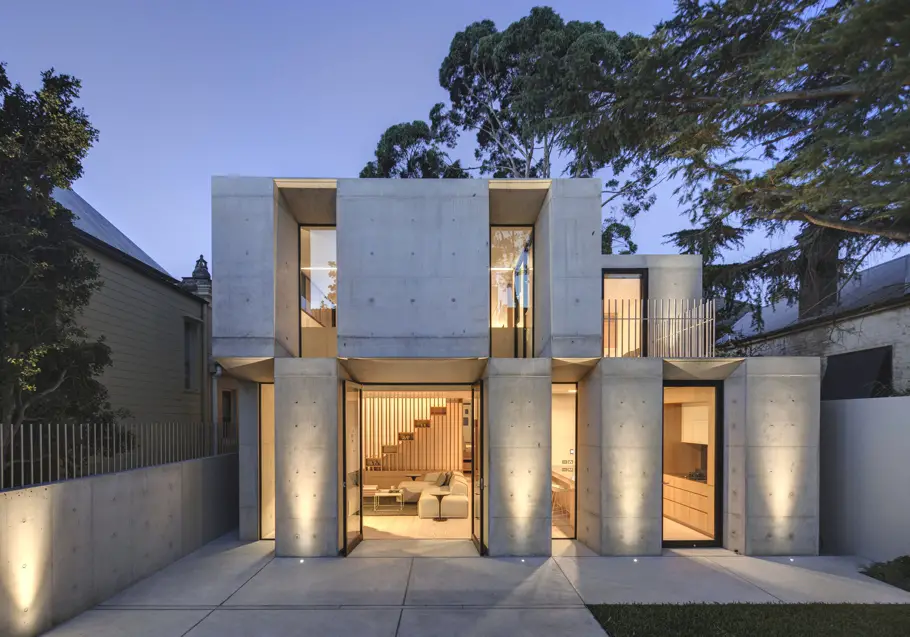 Surry Hills-based architectural practice, Nobbs Radford Architects, has designed the Glebe project. The luxury home, which is located in Sydney, Australia boasts an elegant and clean interior.
According to the architects: It was felt important from the outset that the new works drew from the original house as a basis for investigation, concrete as a heavy material was selected over framed construction. The new works boldly reinterprets the structure and materiality of the elements that make up the original Victorian era cottage. The off form concrete draws on the solidity of the original masonry structure whilst introducing a new materiality. The narrow openings of the original facade are reinterpreted in similarly proportioned forms for a new period. An emphasis on vertical openings creates an alliance with the original fenestration.
"The project is not primarily focused on the connection to external spaces but looks inward with interconnections of cloistered spaces, created and selected framed openings. The outer concrete elements contrast with the timber elements that further define the various internal zones and functions within the house.
"The depth of the rear facade creates an interstitial threshold which is a space in itself to be occupied and provide a sense of enclosure. The idea is to create intermediating spaces that ground the house in relation to both its interior and exterior.
"Within the house the void acts as a centralising space via which other areas of the house interconnect.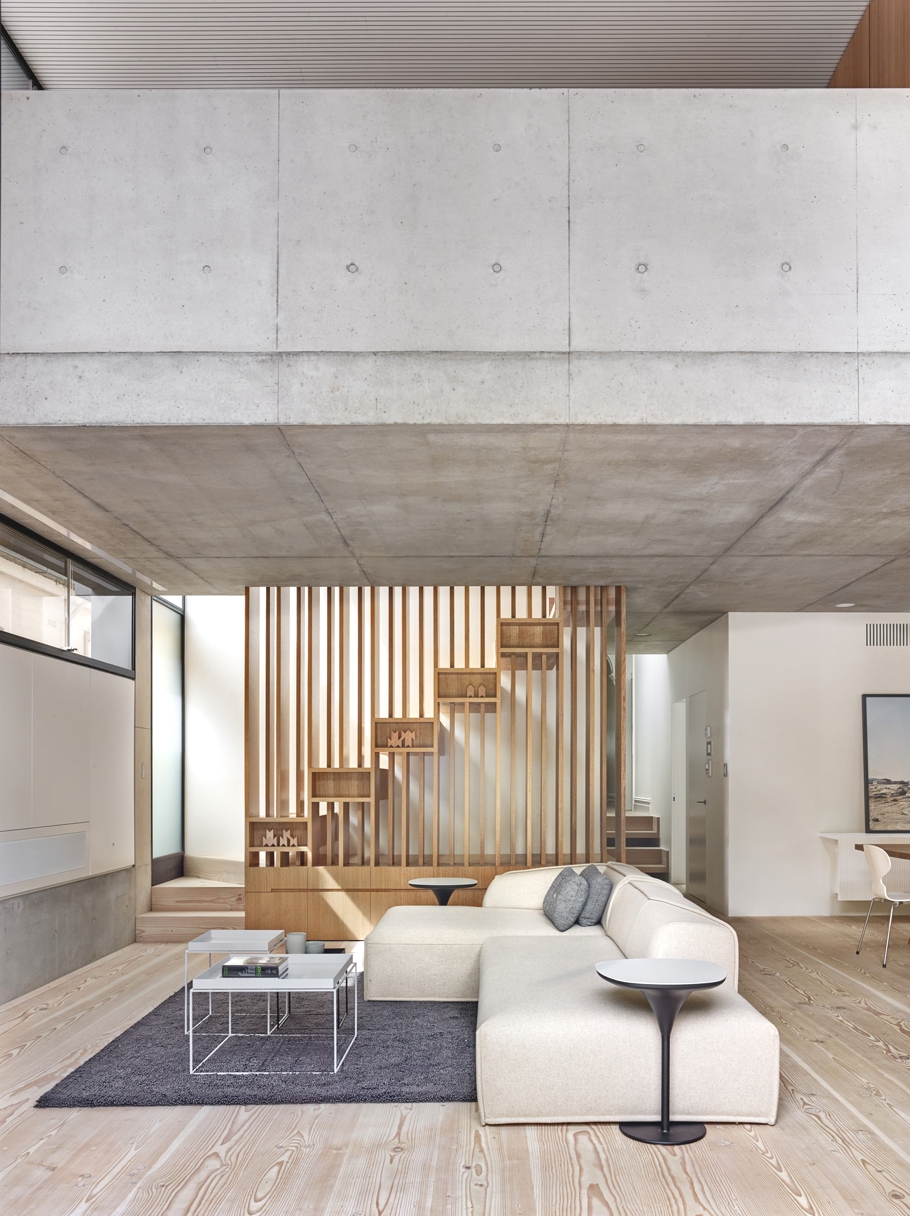 "Structurally the house created many demands, we wanted the stacked concrete elements of the rear facade to appear to load at 'zero points' at the surface of the facade. We worked with the structural engineers over many meetings to find a resolution that worked for all. Gratefully the house has recently been awarded best small building at the inaugural ACSE awards.
"Thermal modeling was performed on the schematic 3D model and the use of concrete added to the thermal performance of the building considerably to the point where double glazing was not considered necessary.
"Complementing materials of near raw fifteen metre (forty nine feet) continuous length floor boards and a restrained palette of black aluminium, stainless steel and oak appear throughout the house and create a cohesive connection between original and new.
"The project's fundamental rationale is to create a family home that recognised the various needs of the occupiers, spaces for children and adults with a flexibility for both retreat and engagement.
"In addition, significant sections of the contemporary house are constructed from single skin concrete, which given its thermal mass, longevity and embodied energy as say in comparison to steel was considered a sound choice as a building material for the temperate climate of Sydney."
Images courtesy of the architects
Love Interior Design & Exotic Travel? Follow us..
July 31, 2014 | Property | View comments