Eco-chic design at C&C House, Grenada, Spain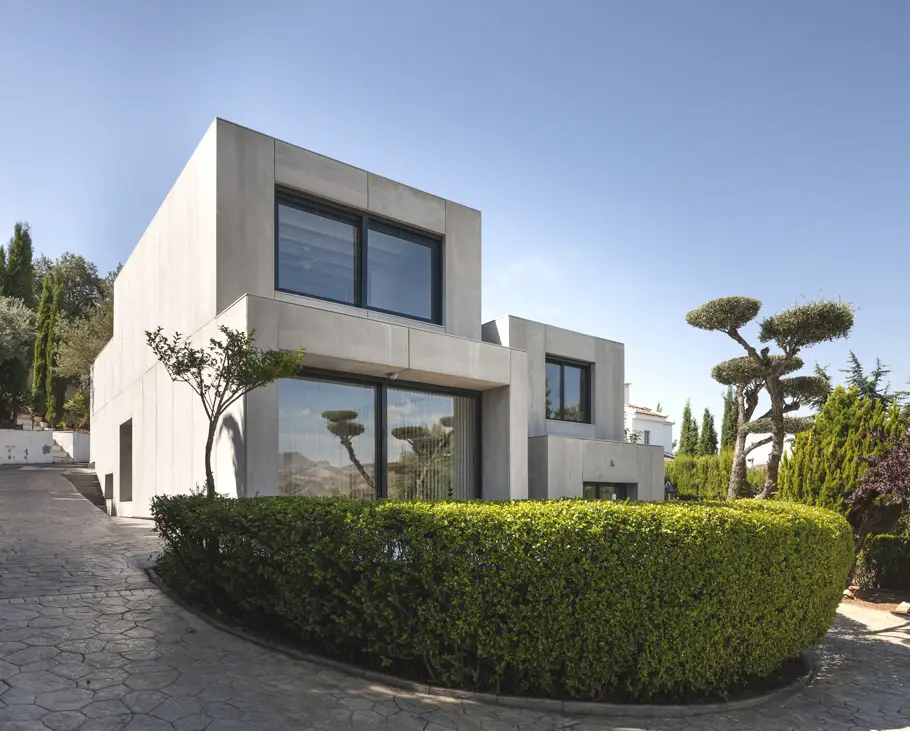 Granada-based architectural practice, Arias Recalde Taller de arquitectura, has designed the C&C House project. The modern home in Dúdar, Granada, Spain was used as a holiday home but has been refurbished by the owners child so it could become their first-home.
The current economic situation and lack of credit available for first-time buyers made owning their dream become impossible for the young couple. They could not afford to buy a home or a plot of land at the current market price.
The parents decided to offer their holiday home to the young couple, built in a neighbourhood on the outskirts of Granada, the property fitted their needs that C & C required for their dream home.
According to the architect: "C & C wanted a spacious, energy efficient house, with lots of light to make the most of the fabulous views.
"We proposed a restructuring and expansion of the existing housing, renovating its facilities and its enclosure and skin, completing a programme that allows the house accommodate C & C and their parents when they visit.
"C outsourced the chapters that required specialised intervention: demolition, structure and interior design. A handful of friends helped on weekends in exchange for barbeques and good times.
"The aim was to build a well insulated house to consume less energy, using high quality energy materials on it and improving the isolation to reduce thermal looses."
Images courtesy of Fernando Alda and the architect
Love Interior Design & Exotic Travel? Follow us..
January 15, 2014 | Property | View comments