Design-led office space unveiled in London's Soho district
British office design and fit-out company Areq Sq has designed the office for Thunderhead.com, a provider of cloud solutions for customer engagement. Completed in 2014, the stylish new office is located in Soho, London, England.
An ideas table, stand-up design desks, 50 inch screens and writing walls provide a stimulating and creative environment for staff at Thunderhead.com, can all be found at the firm's trendy new London office.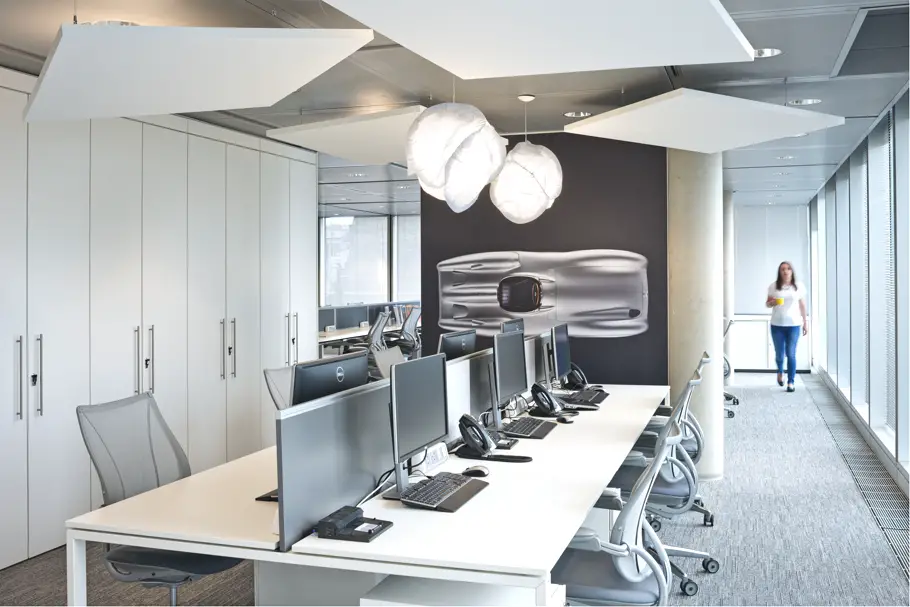 Having undergone rapid expansion and outgrown its existing premises, Thunderhead.com again called on Area Sq to redesign its existing facility and design and fit-out their new office floor. The office on Broadwick Street in the heart of Soho is the face of Thunderhead.com, a design-led, customer facing business. Consequently, the company needed a space which allowed employees to showcase the brand to clients and impress them from the moment they walked through the door.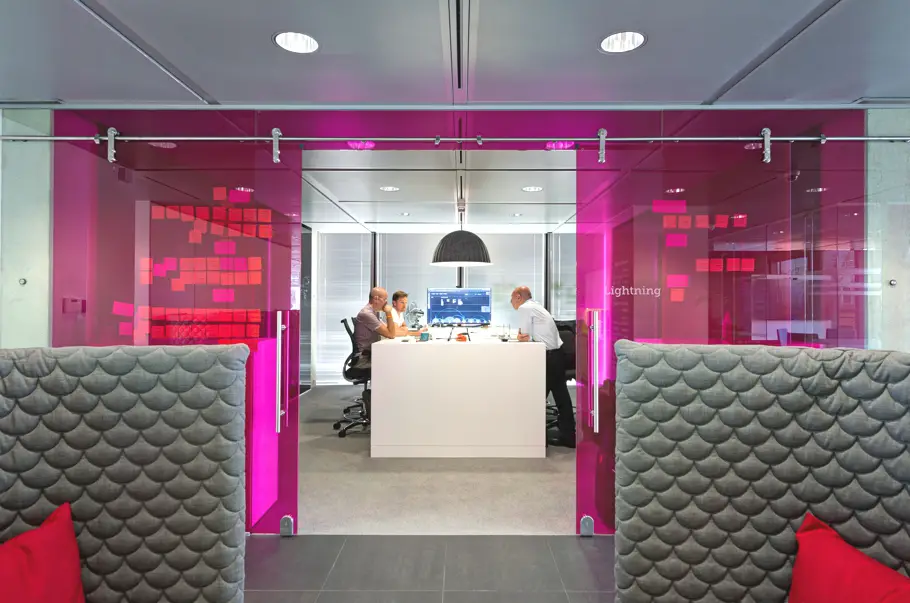 The latest technology is at the forefront of the office design. The ideas table, a versatile space that caters for the more transient, millennial worker, working on mobile devices, provides an informal social hub in the middle of the floor. This touch down point provides flexibility and encourages more spontaneous, informal collaboration. There is also a Software Design Lab, deliberately fitted with standing furniture, write-on walls and large computer screens, to foster innovation and creativity. Client-facing staff are located by these more interactive areas to be at the heart of customer experience and make their visit as engaging as possible.
Area Sq also recognised the need for multiple working environments to suit the whole demographic of the business. Whilst the focus remains on collaboration and interaction, intelligent design means the space still manages to include over 50 independent working platforms as well as individual meeting rooms and more formal client areas. Throughout the office, sister company Sketch Studios chose furniture to reflect the mood and purpose of each area, with high backed chairs chosen for quiet, private working. There is now a good balance of more traditional work spaces alongside open plan versatile spaces, reflective of a modern, forward thinking brand like Thunderhead.com. The office, finished in the brand's vibrant range of colours with contemporary glass and lighting, now exudes a trendy modern ambiance, reminiscent of an uber-cool boutique and befitting of a leading software provider.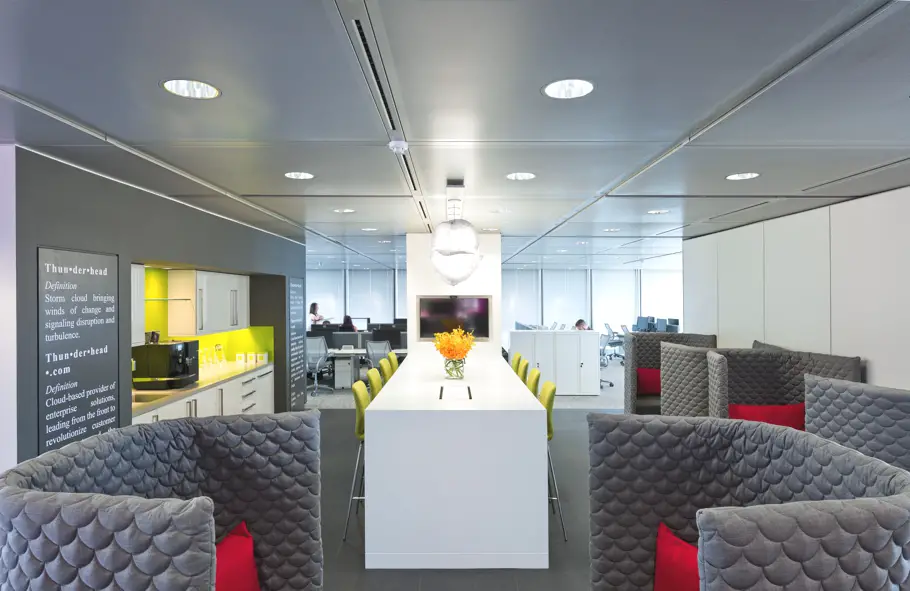 James Geekie, design director at Area Sq, said: "Our priority at Thunderhead.com was to push the boundaries of the way people work and take client interaction and engagement to a new level of sophistication. We have achieved this by incorporating cutting edge technology into the design, thereby revolutionising the way a business can interact and collaborate."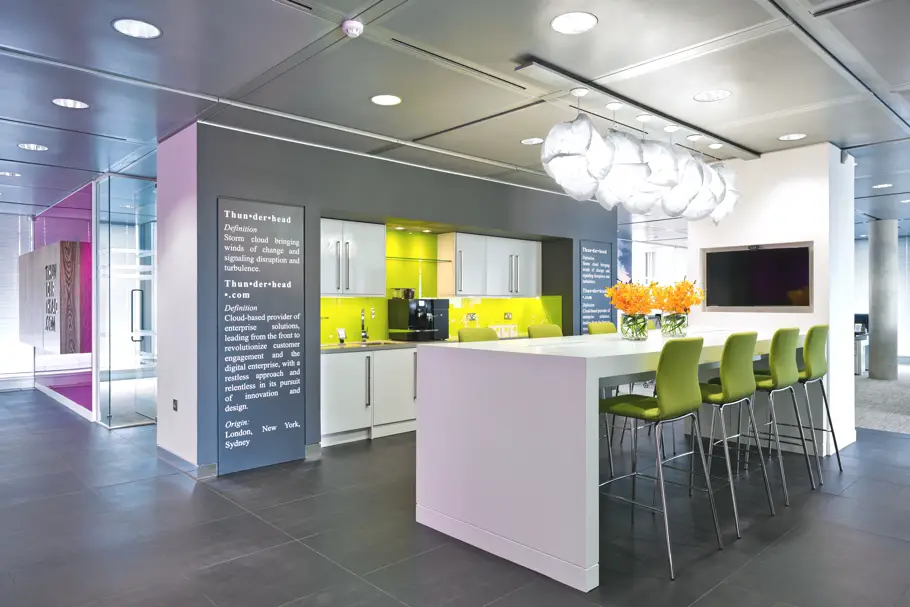 David Howell, programme director at Thunderhead.com, said: "Area Sq did a really terrific job on our new fit out for our Soho offices and it is transforming the way we work both with each other and with our clients. The new office is a great reflection of our brand and our culture and we now have a space which delivers the most innovative customer experience around."
Images courtesy of the designers
Love Interior Design & Exotic Travel? Follow us..
November 24, 2014 | Property | View comments