Del Frisco's Grille by SFJones Architects, Santa Monica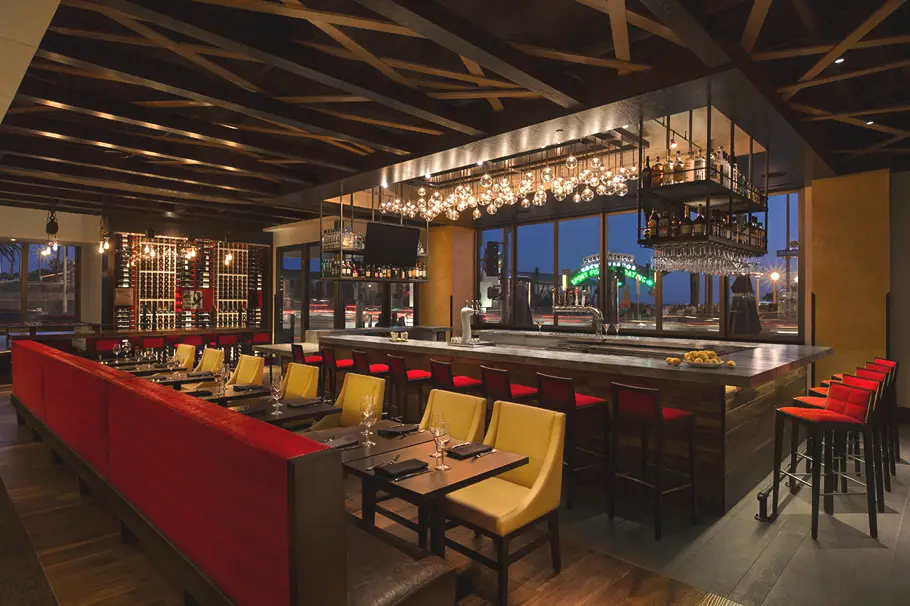 Los Angeles-based architectural practice, SFJones Architects, has designed the Del Frisco's Grille project. Completed in 2013, the stylish restaurant is located in Santa Monica, California, US.
According to the architects: Taking full advantage of Del Frisco's Grille's prime location overlooking Santa Monica Pier, SFJones Architects opened up the ocean side of the space with 10-foot-high doors that give bar patrons an unimpeded view of sea and sky.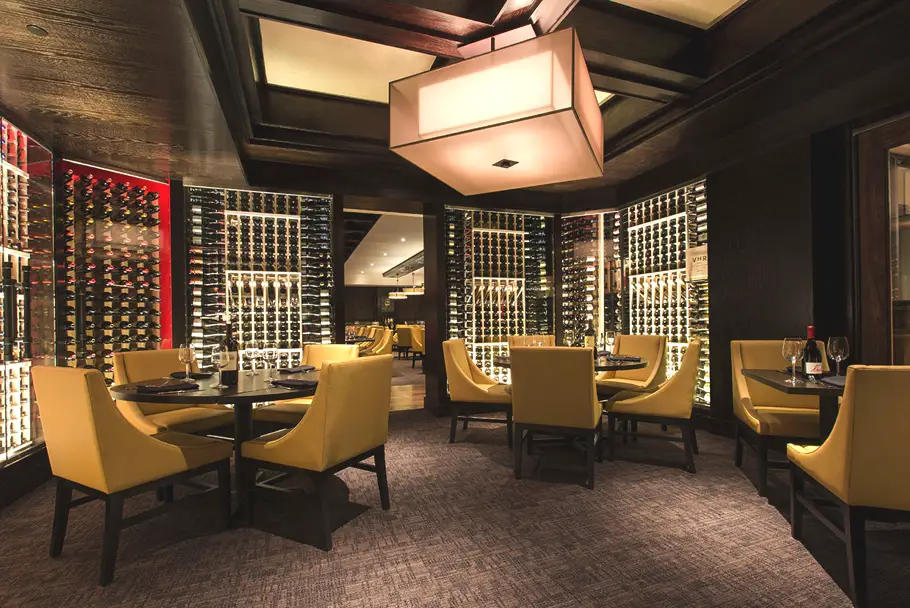 "Also integral to the high energy vibe of Del Frisco's—known for its 'meet up, drink up' tagline—are the exhibition kitchen and wine display dazzlingly lit from below for maximum effect. The upbeat palette of bright red (banquettes), saffron yellow (leather seating), and black (dark-stained oak) is accentuated by design elements like the glass globe lights massed over the bar, evoking the twinkling night sky.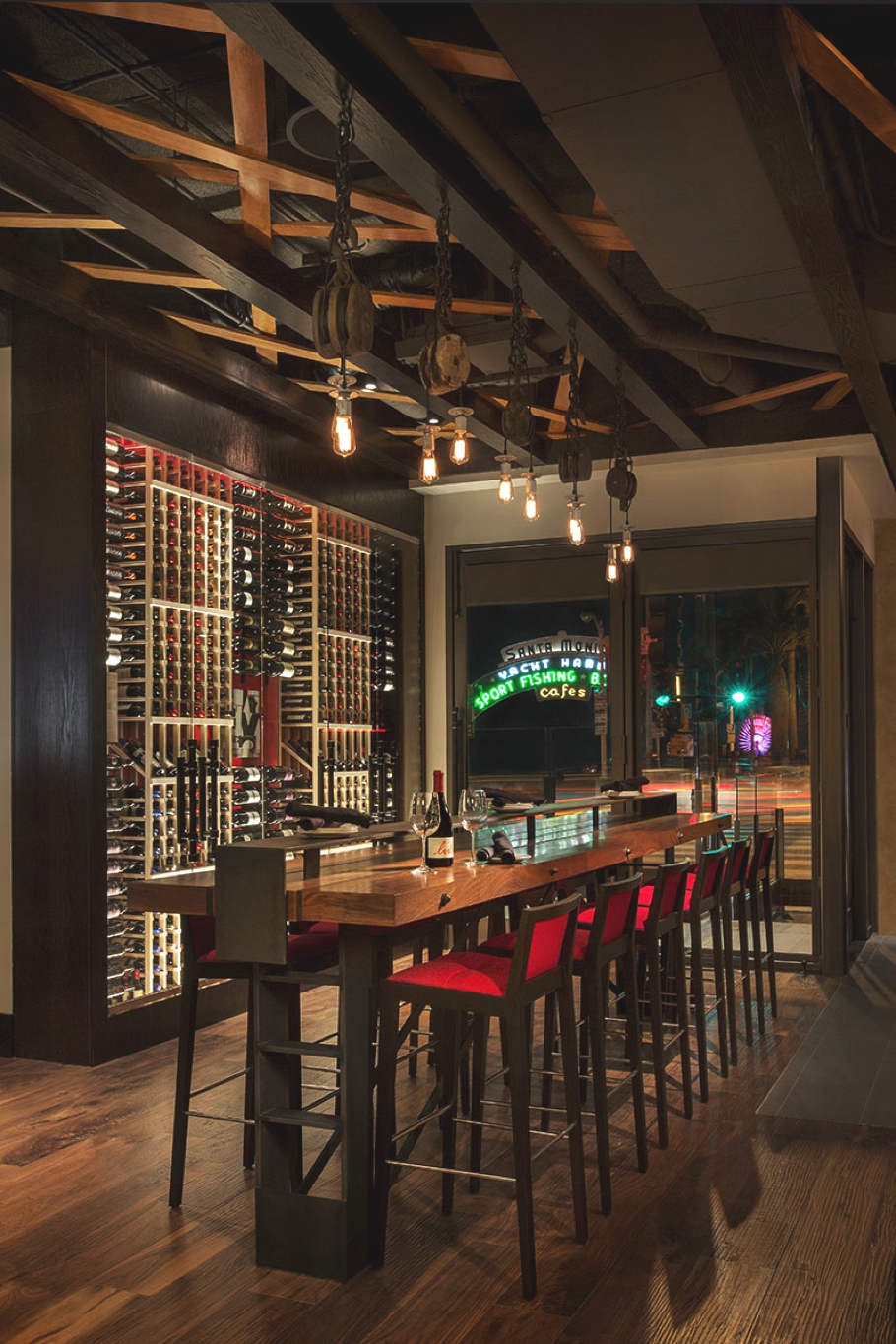 "The 5,740-square-foot interior includes a private dining room open to the courtyard patio, with lounge seating. On the street side, SFJones leased the sidewalk from the city for al fresco dining, with a five-foot-high glass windscreen providing sightlines to the ocean."
Images courtesy of the architects
Love Interior Design & Exotic Travel? Follow us..
January 14, 2015 | Property | View comments