David Rockwell designs New York flagship store for Shinola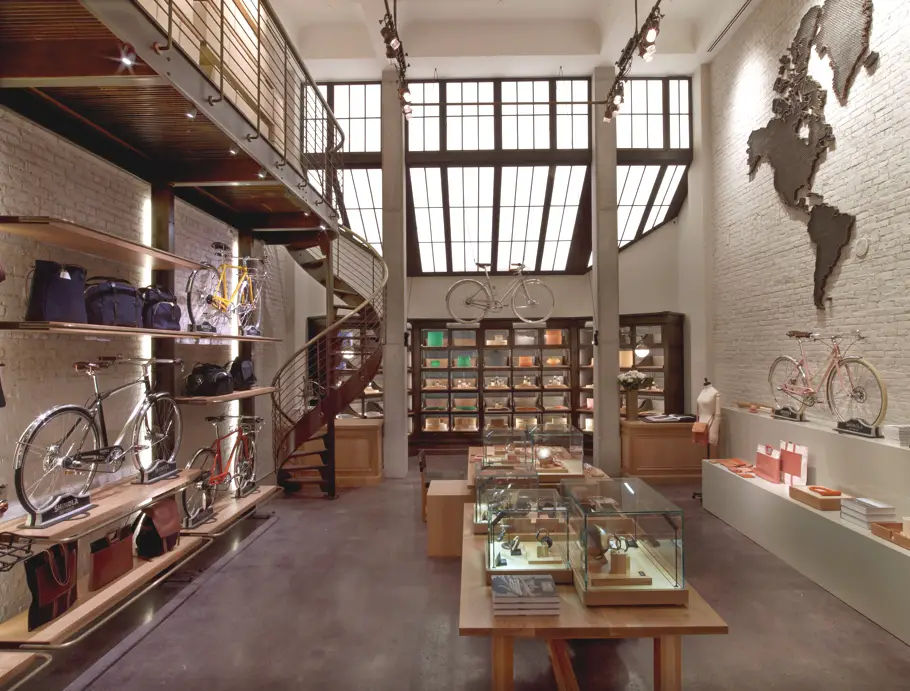 David Rockwell, founder of Rockwell Group has just completed the flagship Store of US design brand, Shinola, which opened in the heart of TriBeCa in New York City, in October.
Shinola takes its name from an iconic American shoe polish.  The brand was acquired in 2010 with the aim of manufacturing well-crafted, high-quality watches in America; however the brand has quickly acquired cult status for its range of watches, bicycles, small leather goods and notebooks all of which are proudly produced in a 30,000 sq ft factory in downtown Detroit.
Rockwell Group was commissioned to design Shinola's first retail store in downtown New York which comprises of a boutique, café and newsstand and aims to offer a sense of neighbourhood community and communal space.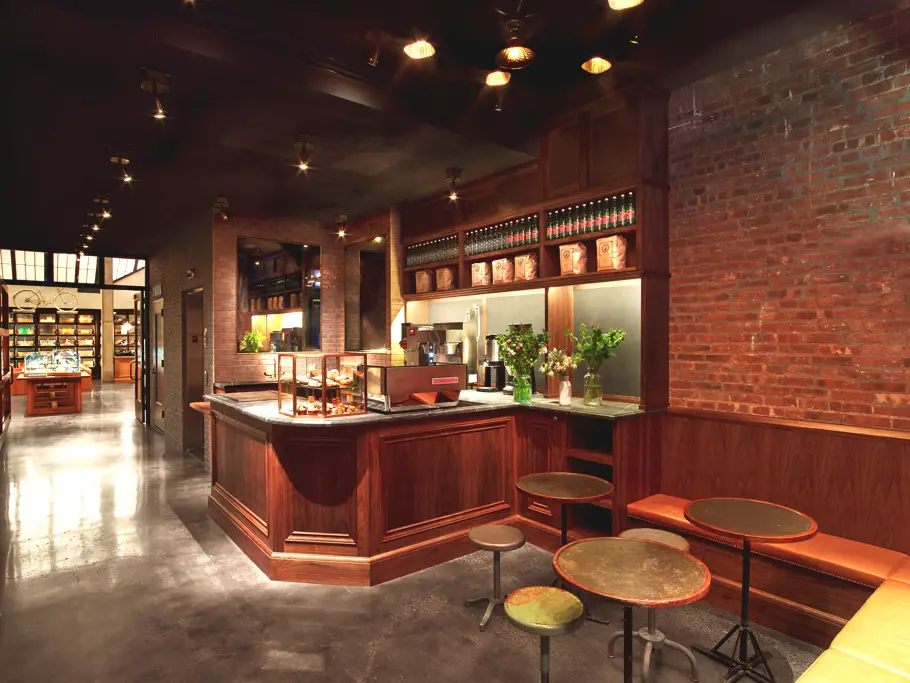 Aesthetically, the store is at the intersection of clean minimalism and 1930s industrialism. Rockwell Group wanted to create a retail store that speaks to the playful experiences of craftsmanship. The store's retail area, workshop and café create a fluid relationship between brand and space as workplace, inspired by Shinola's passion for innovation, beauty, and utility. Rockwell Group created custom-made, adaptable furniture which showcase the company's emphasis on creating beautiful, American-made products.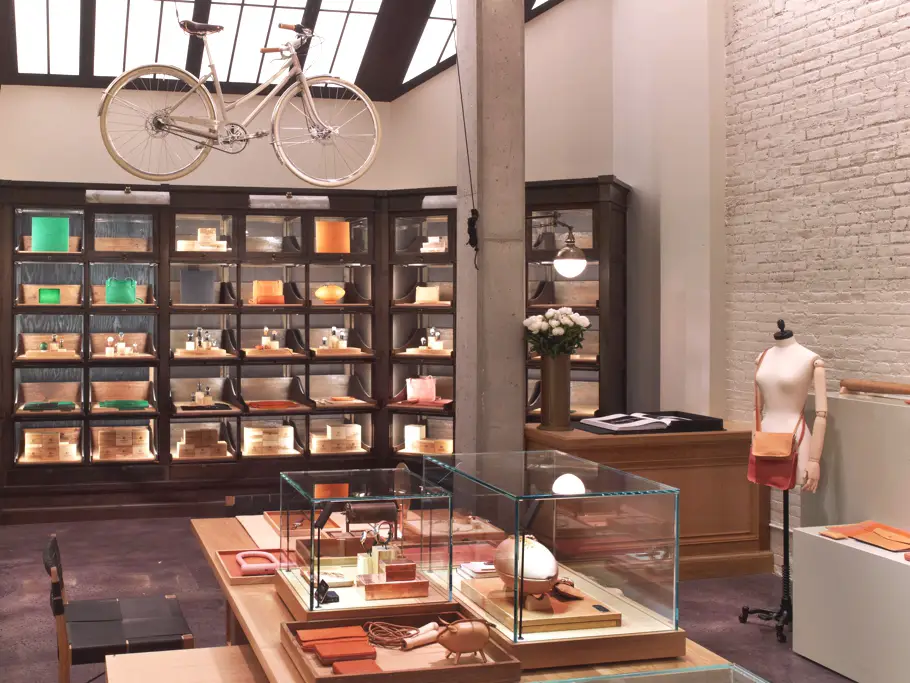 The Smile, a contemporary version of a classic café, invites guests into the multi-use space. Exposed brick walls and a ridged wooden ceiling create a textured effect and enhance the industrial nature of the room. A wood and glass display case along one wall features Shinola products, giving guests a taste of expanded retail offerings in the store.
A large glass door in the back of the café opens on a side pivot, creating a moment of suspense and leading the way into the showroom. Simple materials such as wood, brass, and bronze frame this second space, which takes on a factory-like ambiance. A poured concrete floor and vaulted plaster ceiling add to this aesthetic.
In the centre of the showroom is a long wooden table topped by library lamps and surrounded by banker chairs, creating a communal space for working or socializing. In the back of the showroom, an oak cabinet from 1910 is used to display watches and other products. Adding a striking visual accent above this cabinet is a backlit stippled atelier window.
Throughout the store, customized furniture pieces are dynamic, collapsing and transforming from display cases into functional work space—leather and bike stations—and storage space. A rear bicycle wall displays a rack of bicycles complete with a work station for maintenance and customization. A second floor overlooking the first floor, reachable by a spiral staircase made of brass, provides further storage space.
A huge 1930s cast bronze world map retrieved from an office in the Rockefeller Centre hangs overhead. Another wall features a row of stadium-style bleacher seating on which products are displayed.
Images courtesy of Eric Laignel
Love Interior Design & Exotic Travel? Follow us..
October 10, 2013 | Property | View comments