Contemporary White house by Design band YOAP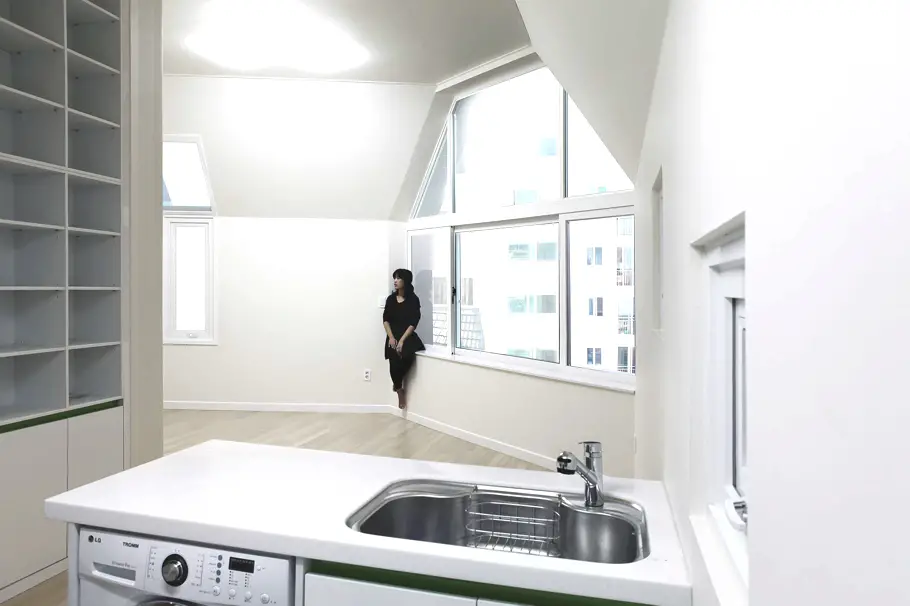 Seoul-based architectural practice, Design band YOAP, has designed the White House project. The contemporary residential home is located in Seoul, South Korea.
The site where the property is located is pretty small – so small that the house is only eight meters (26 feet) wide and 20 meters (65 feet) long, with a 175 m2 (1,884 ft2) area. Nine studio apartments had to be packed into this five-storey multiplex residential building. As is the case for all rental housing in Korea, the building had to be profitable and economical, whilst being attractive for potential residents.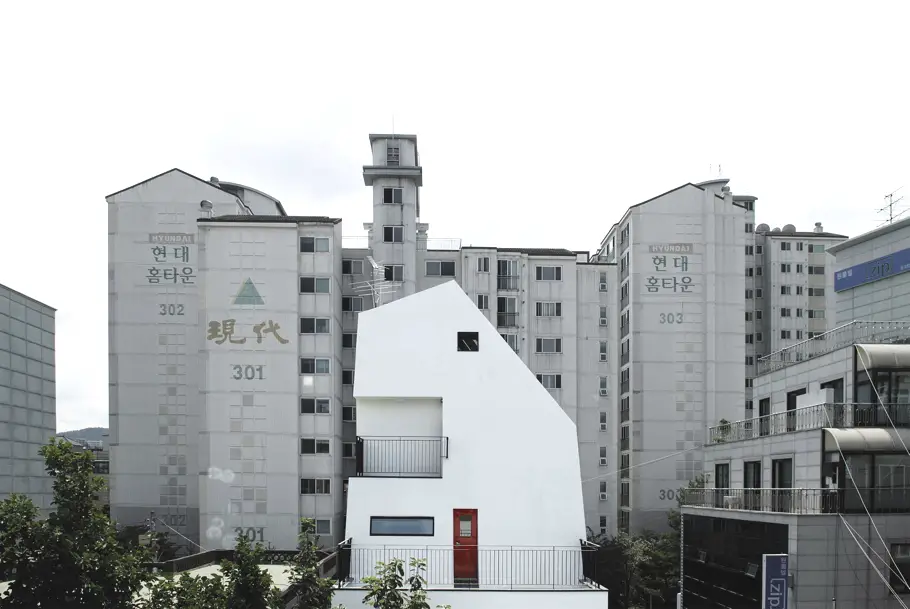 According to the architects: "Each apartment was given the simplest floor plan possible, so that none of the nine apartment spaces would intrude into another in the limited area. This left the designers with some 'leftover' spaces in the plan, which then were turned into 'breathing spaces' such as the terrace and the community area on the rooftop.
"Once people walk into their apartment through the red doors, large windows greet them with the views of small Seoul streets. The designers made maximum use of the location of the site, three sides of which faces the street, positioning windows to view the street, not the adjacent building, to create open view.
"As a result, the pipelines and the aluminum grill windows of the equipment space came along to the west side, the building's main façade. Part of this façade was given double layer outfit to conceal the pipes and grills and keep the simple and clean look of the façade.
"On contrary to its bright white façade, colorful space opens up as opening the red door. Walking from the entrance of the building to the door of each contemporary apartment, people would find unexpected scene each time they turn around a corner. The yellow staircase intersects aqua blue and lime colored walls. Each time people open up the red door they will face colorful image set in door frame.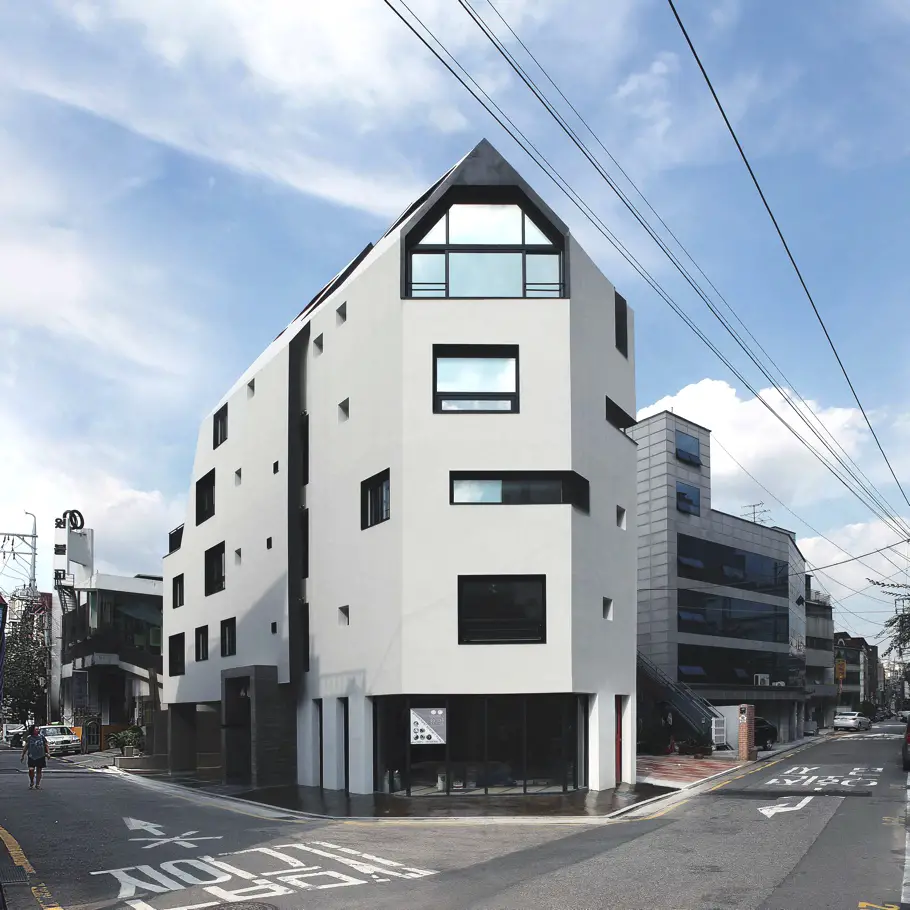 "Its name Yoap White House comes from Korena word yoap, meaning just around or nearby. This small housing block will stand in the corner site of old resident area of Bangbae-dong, giving an intimate image like its name."
Images courtesy of Jae-Wook Cho
Love Interior Design & Exotic Travel? Follow us..
February 28, 2014 | Property | View comments