Contemporary Villa M with views of Lake Lucerne, Switzerland
Lucerne-based architects and interior designers, Niklaus Graber + Christoph Steiger Architekten, have designed the Villa M project. This luxury property boasts contemporary interior design and comes with gobsmacking views of Lake Lucerne in Switzerland.
Lucerne is the most populous city in central Switzerland and is in the German-speaking part of the country. The architecture of Villa M is modern, contemporary and inspiring. The interior design of this luxury home is just as impressive as the exterior.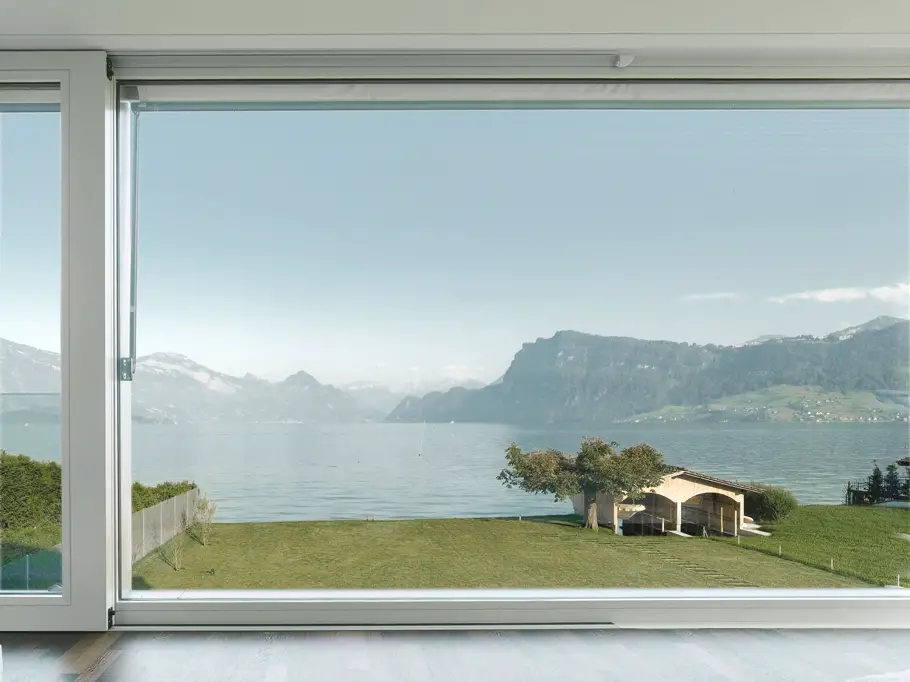 According to the architect: "The location and the volumetric organisation of the villa interpret the specific qualities of the site on both a larger and a smaller scale. The topography of the land, which slopes gently down to the lake, the incomparable view and the sunny position generate a multi-structured building that divides the linear plot of land into different areas. Forecourt, court terrace and shore zone form a sequence of specific venues that accompany the inhabitants and visitors from the roads to the lake. The vertical staggering and the expansion of the building respond in a subtly differentiated way to the different neighbourhoods and inner and outer views while achieving precise settlement in the land.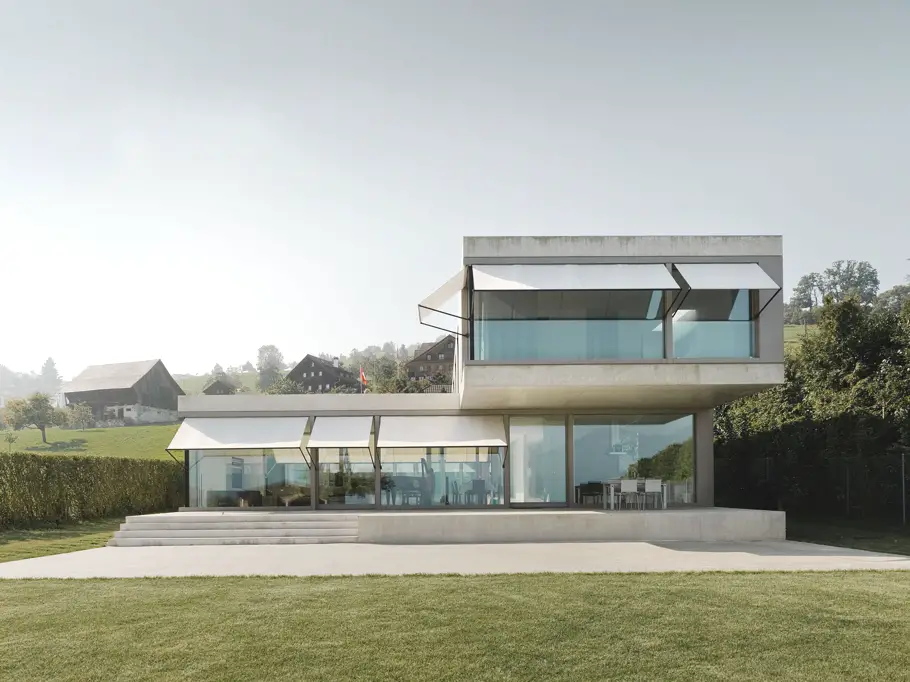 "The potential of the varied programme of rooms develops in an interesting interplay for interior and exterior areas that are organised as a spatial sequence. Various building sections destined for specific functions are interwoven while at the same time creating specific places with their own identity and mood."
Images courtesy of Dominique M. Wehrli
Love Interior Design & Exotic Travel? Follow us..
January 14, 2014 | Property | View comments