Contemporary S Mahal House, South Korea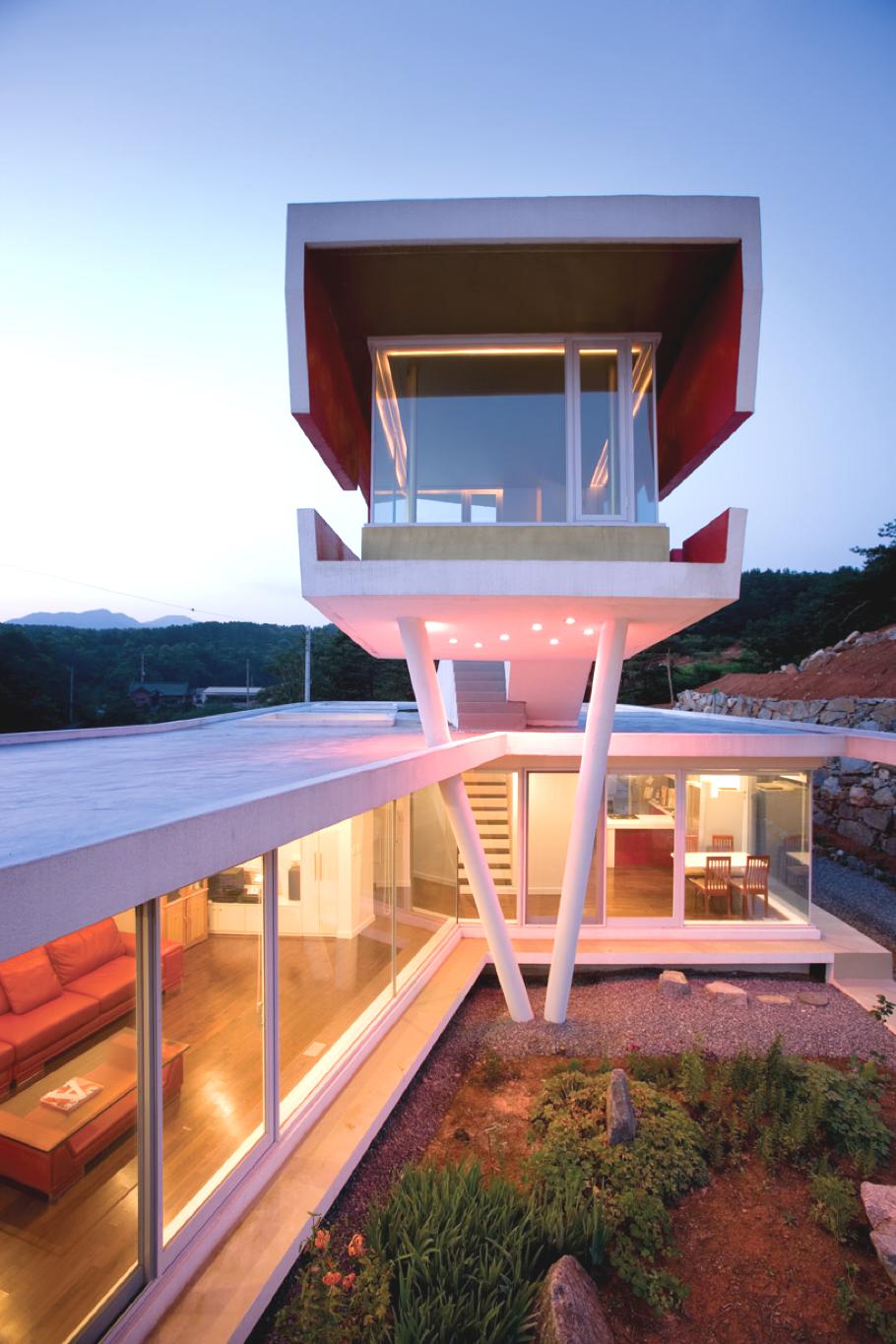 S Mahal has been designed by Korean architect Moon Hoon. The contemporary property can be found in Yangpyeong-gun, South Korea.
According to the architect the contemporary Korean property was designed for a former school friend. The brief was to design a house where he, his wife and her parents could live together. The client wanted an inner court and madang where he could raise animals including a prayer room.
The land purchased in Daesim-ri, Yangpyeong was a place where water, a rice paddy, a forest and livestock stables were intermingled. Moon Hoon said: "Despite the low budget that was on the tight side, I was able to create seven inner courts including one for every room plus one in the center, while designing a circulatory balcony where there was sufficient space for the house owner and his cats and dogs to roam about freely. Although it was quite different from India that my friend had been dreaming of, I designed a sonarasi (an autistic interpretation of Varanasi), which was also used as a pool, and completed a prayer room (Ssalon de Sson) where his nostalgia about room salons and his obsession with prayer were mixed.
"In order to crate a boundary between the circulatory balcony with the outside, I initially considered hard and cold finishing materials. Due to the low budget we had to improvise and finally opted for a finish with curtains made from waterproof cloth. The waving of the soft walls on a breezy day made it clear to me: the contemporary Korea property is truly alive. When I walked around inside the house, the soft walls reacting to my body brought me exquisite feelings." Images courtesy of Kim Yong Kwan and Park Chan Woo.
Love Interior Design & Exotic Travel? Follow us..
March 16, 2012 | Property | View comments