Contemporary Rieteiland House, Netherlands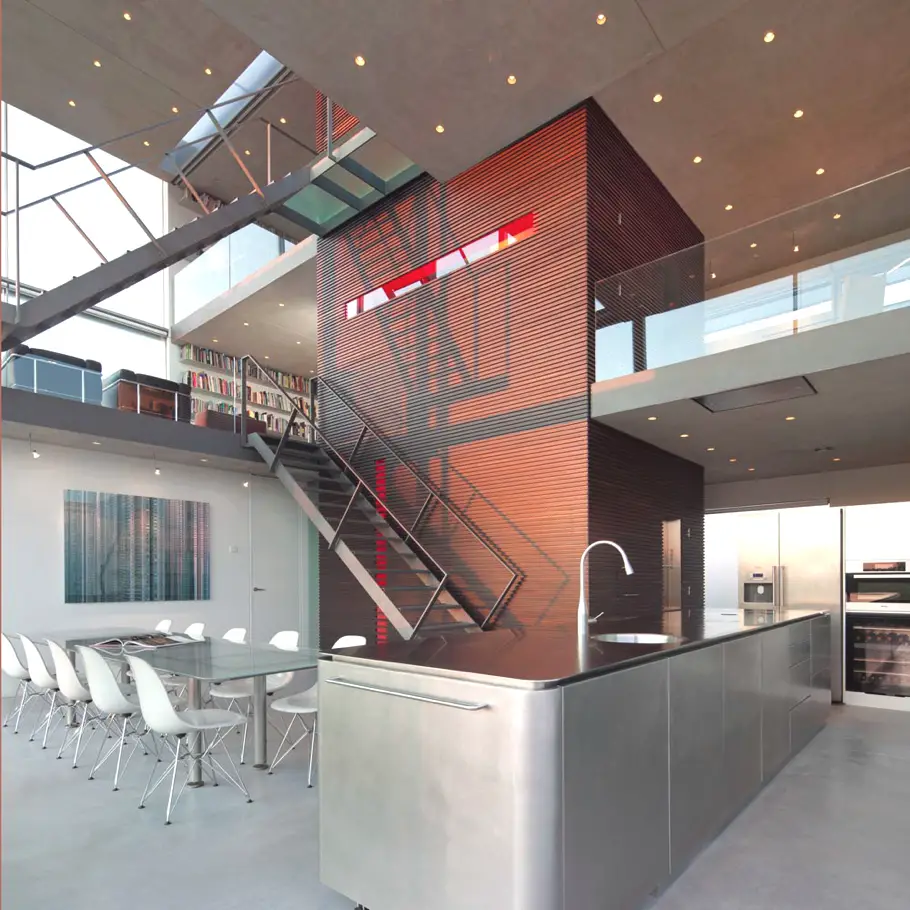 Amsterdam-based design studio Hans van Heeswijk Architecten has designed the Rieteiland House. Completed in 2011, the three-storey contemporary home can be found on the outskirts of Amsterdam, Netherlands.
According to the architects: "The front of this waterside house, on the recently developed neighbourhood of LJburg east of Amsterdam, is clad in perforated aluminium panels, the rear is entirely glazed, so that residents can watch the sun set. Some of these panels are positioned behind windows and can be opened automatically to allow light to enter. The waterfront façade, by contrast, is completely open and orientated to the view. On the second floor, part of the volume is omitted to create space for a screened roof terrace. Typical of Van Heeswijk's designs is the application of 'timeless' materials such as glass, steel, concrete and wood.
"We took the opportunity to design almost everything specially for this contemporary Dutch property. From furniture, shelves, bathroom furniture, benches, cabinets, fireplace, long dining tables, a kitchen island with built-in dessert trolley to the door handles. The door and window fittings are now in the collection of Post & Eger, series 'Wave'." Images courtesy of Studio Csany.
Love Interior Design & Exotic Travel? Follow us..
April 12, 2012 | Property | View comments