Contemporary Mirror House by Johan Selbing & Anouk Vogel
Completed in 2013, the Mirror House is a project designed by Johan Selbing and Anouk Vogel. Located in De Eenvoud, Almere, the Netherlands, the home is a single-storey residence. 
According to the architects: "After De Realiteit and De Fantasie, the third edition of small experimental housing projects in Almere has been launched under the title De Eenvoud. The brief of the competition called for an individual house with a strong relation to its surroundings. The twelve winning teams were given the possibility to realise their designs in an open area in the forest of Noorderplassen-West, but had to find buyers of the homes themselves.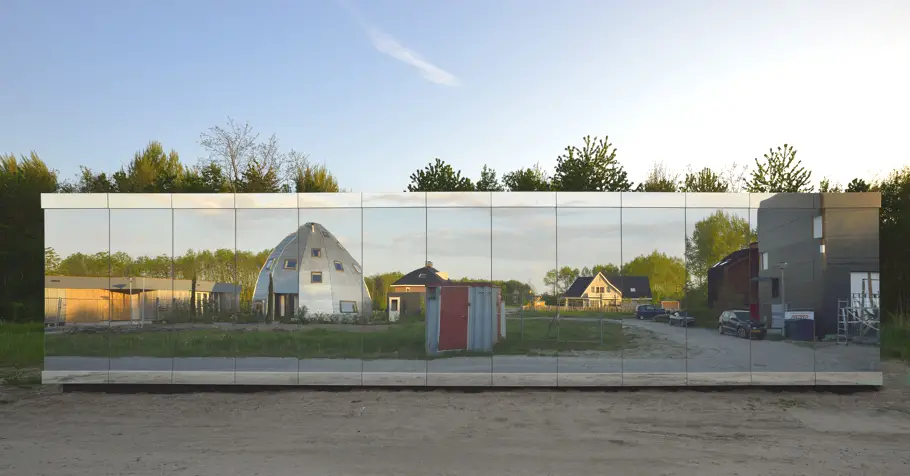 "The Mirror House is a private villa with a facade consisting entirely of reflective glass, which acts as a camouflage and an obstruction of the view of its interior. The floor plan has been designed to be as compact as possible, with the possibility to adapt to different lifestyles. In dialogue with the client, the competition proposal was worked out to the smallest detail, taking a demand for optimum accessibility into consideration. The original concept with a slightly raised floor (for a better view), sliding doors, built-in cupboards and a single-level layout, has therefore been further refined. Long sight lines in the interior make the house appear larger from the inside, and anchor it to its surroundings. All interior walls are covered with a birch multiplex panel, whose warm appearance contrasts with the elegant and strict glass facade."
Images courtesy of Jeroen Musch
Love Interior Design & Exotic Travel? Follow us..
June 25, 2014 | Property | View comments