Contemporary Luxke Orozco House, Mexico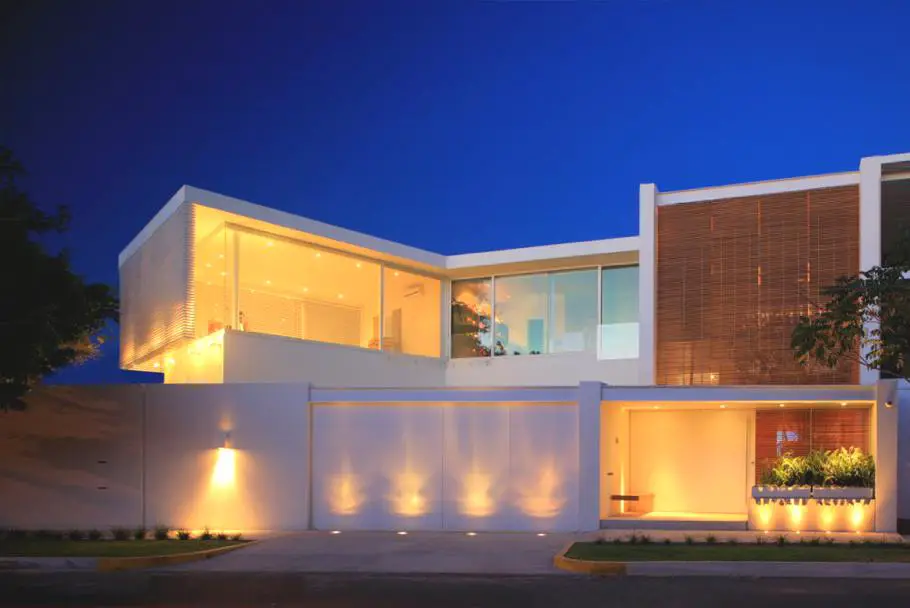 Lucke Orozco House has been designed by Jalisco-based design studio Hernandez Silva architects. The contemporary property was completed in 2006 and can be found in Guadalajara, Mexico.
The contemporary Mexican property is located in one of the oldest residential aeas in Guadalajara, it is almost the only sheered area of a city that is mostly leveled, and this allows the place to receive good winds and to accomplish a great view from the second level at the north west of the city. The irregular shape of the space generates a sharp corner surrounded by some great foliage of trees that are located on the pavements.
The house was designed with high, generous and continuing spaces, there are no obstacles in sight, and the structure of this contemporary Mexican property is forged by tall beams that border the non supported spaces, which allow the continuity of the view all the way to the background.
When walking around the garden it interweaves all the way through, there is a great tall generous and transparent greenhouse that surrounds an extended garden of lush vegetation that rises up to 30 feet high and creates a cool and calmed atmosphere.
The contemporary Mexican property  is secluded and private, it has a double circulation where you can flow freely through private spaces, while separating common and personal areas. Images courtesy of Carlos Díaz Corona.
Love Interior Design & Exotic Travel? Follow us..
March 13, 2012 | Property | View comments