Contemporary interior design at Ridge House, West Virginia
Maryland-based architectural practice, GriD Architects, have designed the Ridge House project, which was completed in 2013. The luxury holiday home surrounded by a forest can be found in Berkeley Springs, West Virginia, US.
The contemporary holiday home belongs to a couple who didn't want to be too far from Washington. The home comes with dramatic views of a river valley and was the main reason they decided to buy the home.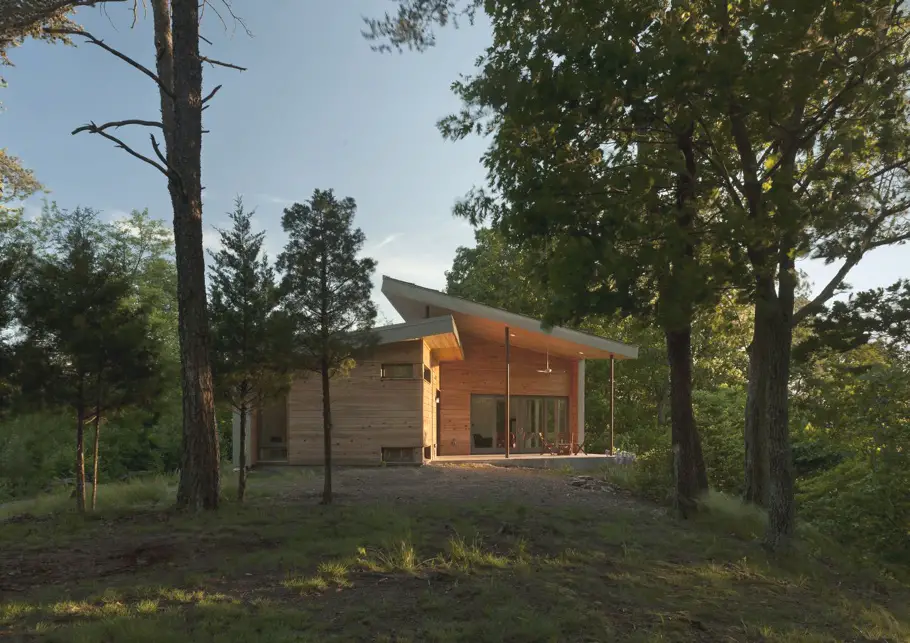 Janis Goodman, homeowner, said to the Washington Post: "It had to be in a place that was an easy drive from the city so I could go back and forth on the same day if I needed to.
"I wanted a place in the landscape that would serve as a source of research for my paintings."
According to the architects: "This luxury home has been designed for a painter and an art historian, the 1,200 square foot house sits along a linear promontory overlooking the Potomac River.
"It's interior design strings the more private programme elements along the ridge: the bedroom, bathrooms, study, painting studio while turning the public elements: kitchen, dining and living to face the prominent view.
"The form of the building, two folded and striated standing seam metal planes, resembles the form of the well known fluted rocks located almost immediately to the west of the site."
Images courtesy of Paul Burk
Love Interior Design & Exotic Travel? Follow us..
October 20, 2013 | Property | View comments