Contemporary home – Mountain View by Tim Stewart Architects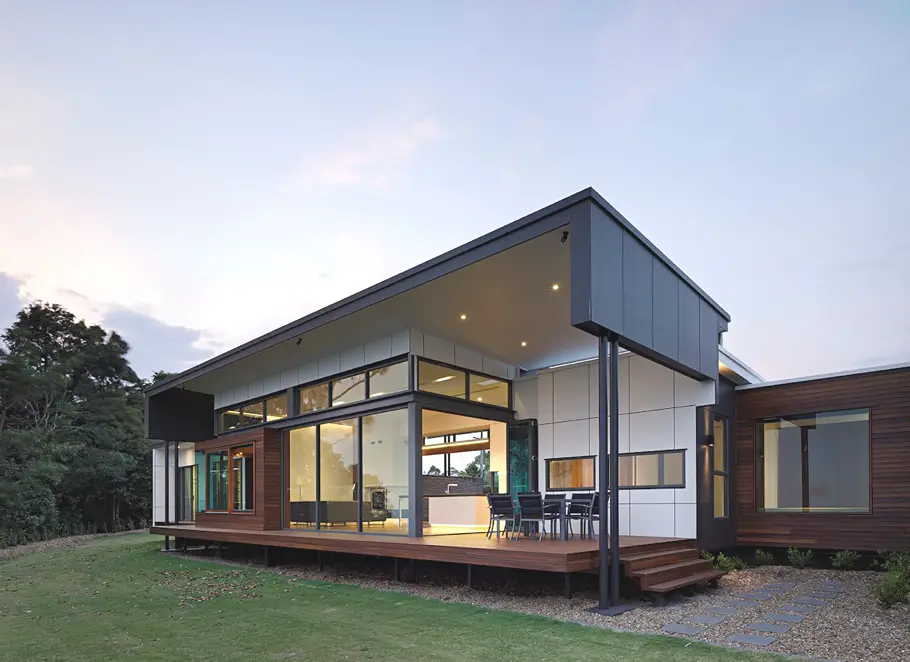 Brisbane-based architectural practice, Tim Stewart Architects, has  designed the Mountain View project. The contemporary family home is located in the Sunshine Coast Hinterland, Queensland, Australia.
According to the architects: "The Mountain View project is the encapsulation of the clients desires to build a new home for themselves away from the claustrophobic confines of the inner-city.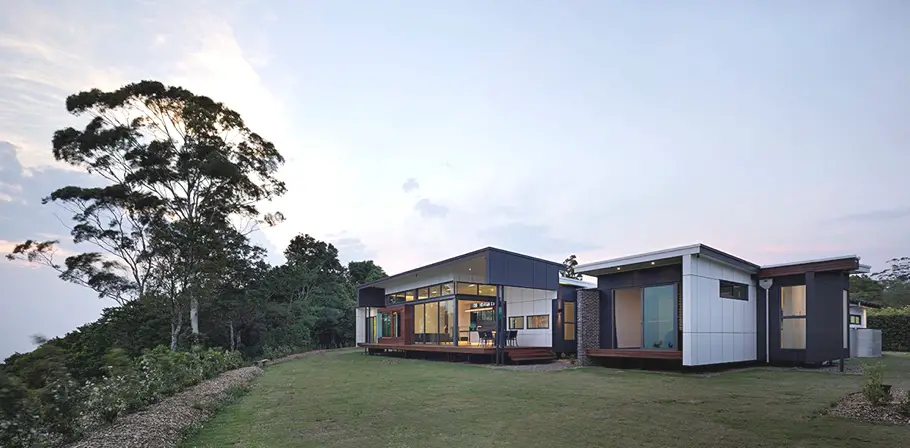 "Perched on a 5,000 square metre site the contemporary building celebrates the spaciousness and porosity of the Sunshine Coast hinterland. The series of sprawling pavilions allow the house to address the picturesque views over the Glasshouse Mountains through a range of diverse and unique conversations. Moments within the building offer quick glimpses to the immediate surrounds, whilst others provide the visitor with sweeping panoramic views into the distance. On approach a strong sense of attachment to the location is established with the horizontal roofline drawing reference to the captivating landscape behind.
"The significant challenge of the design was addressing the south facing views and accordingly allowing light into the building from the north. The response was to incorporate a north facing deck and a series of apertures that provided light and warmth to the central living spaces.
"Of major significance to the overall comfort of the house, was the need for the building to provide both prospect and refuge to the client. This is achieved by blurring the threshold between inside and outside through open planning and the significant incorporation of glass. Furthermore the ability to open and close the envelope quickly in accordance with the outside condition allows the client to maintain this connection to the surrounds whilst adapting to the various climatic conditions the exposed site presents. The materiality of the build also reflects this synergy with the brick and block work anchoring the house into the site and the floating timber decks accentuating the connection to the outdoors."
Images courtesy of Christopher Frederick Jones
Love Interior Design & Exotic Travel? Follow us..
September 18, 2014 | Property | View comments