Contemporary E3 House, Quebec, Canada
Natalie Dionne Architecture a Montreal design studio have completed the E3 House. Built in 2012, the contemporary property can be found in Montreal, Quebec, Canada.
According to the architects: "The property is located in a bustling neighbourhood near the very popular Jean-Talon Market in Montreal. It was designed for a family with a deep attachment to the neighbourhood; the parents work in theatre, film, and television, and the children are young adults.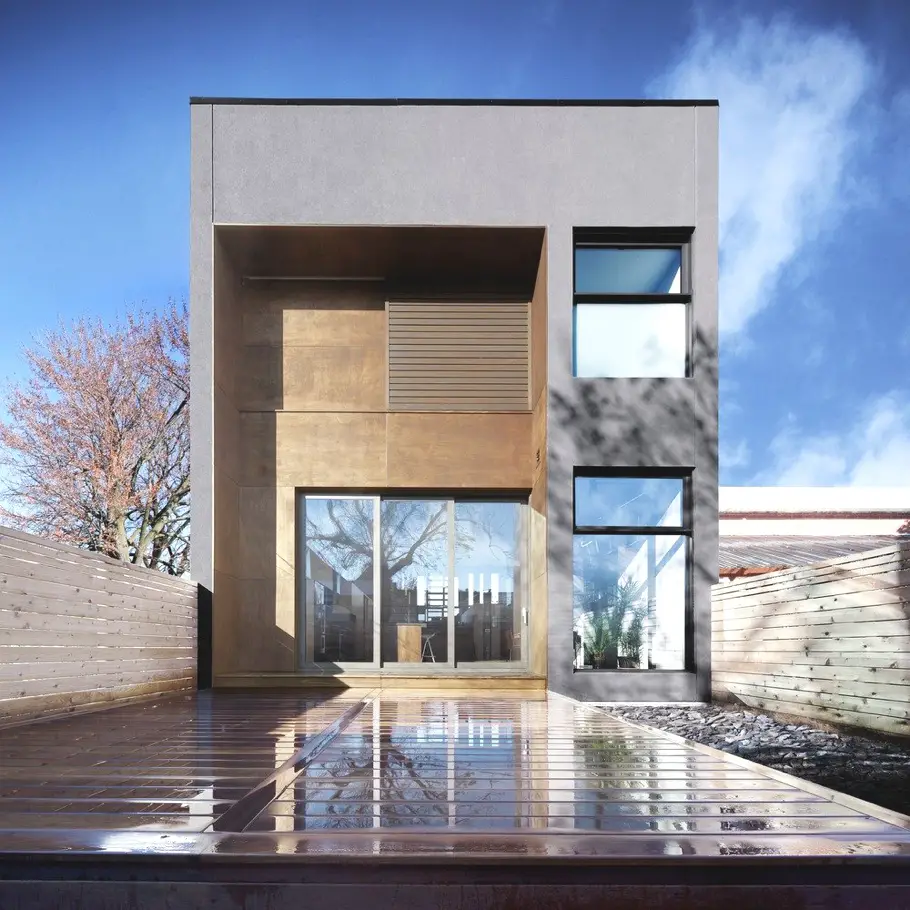 "The exterior geometry of the contemporary Canadian property is a simple parallelepiped defined by two largely fenestrated walls on the east and west sides and party walls to the north and south. The orientation of the lot inspired the design of a multi-level house that enables natural light to penetrate. The floors are staggered on either side of the 12-metre-high central atrium that divides the house into two volumes, front and back; a staircase, topped with a skylight, links the different levels.
"The large windows situated at both ends of the house and the central skylight allow the sun to reach deep into the interior to create ever-changing plays of natural light and shadow. Thus, the interior environment modulates according to the time of day and the season. Large wooden shutters slide in front of the windows in each room to filter the light at dawn and sunset. To ensure natural ventilation, the windows are facing each other and they all open, as do those in the skylight. The shutters also protect the contemporary Canadian house from summer heat.
"The property was named E3 because it is organised around the cross section of the building. The cross-sectional drawing resembles a capital E linked to a backward E by the intersecting staircase. Each living space and room is on a separate level. The staircase links the six rooms in the house, leading ultimately to a mezzanine studio and a terrace with a view of iconic Mount Royal. On the other side, the skylight looks out on a green roof system, where a small field of lavender will be planted.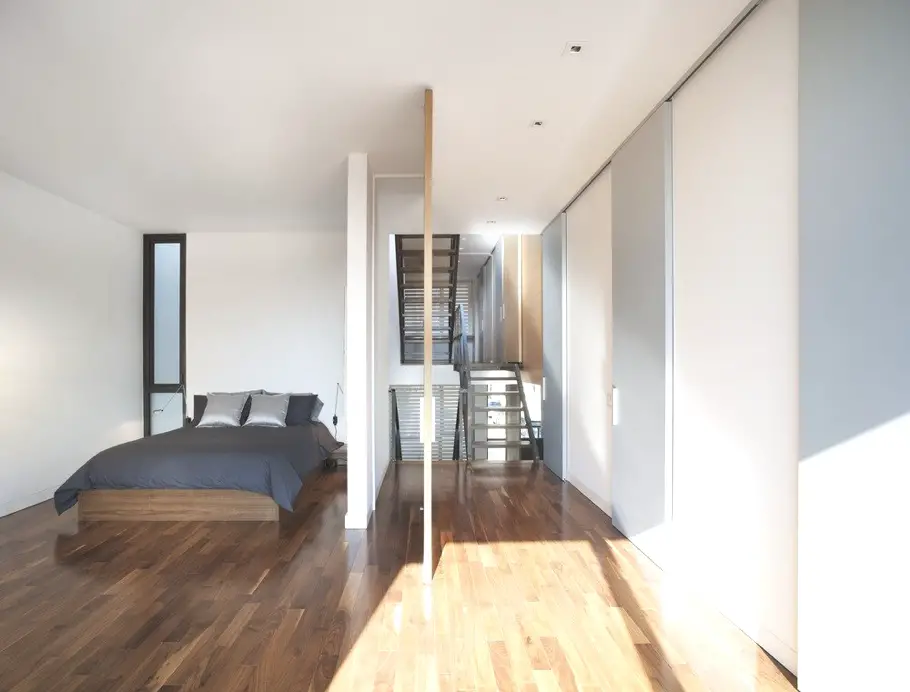 "The bedrooms open onto the central space through wide pivoting or sliding doors, which expand the space, allow light to enter, and create a depth of perspectives. When the doors are closed, the space is withdrawn, allowing for isolation, privacy, and contemplation."
Images courtesy of Marc Cramer.
Love Interior Design & Exotic Travel? Follow us..
July 13, 2012 | Property | View comments