Contemporary beach house on a hill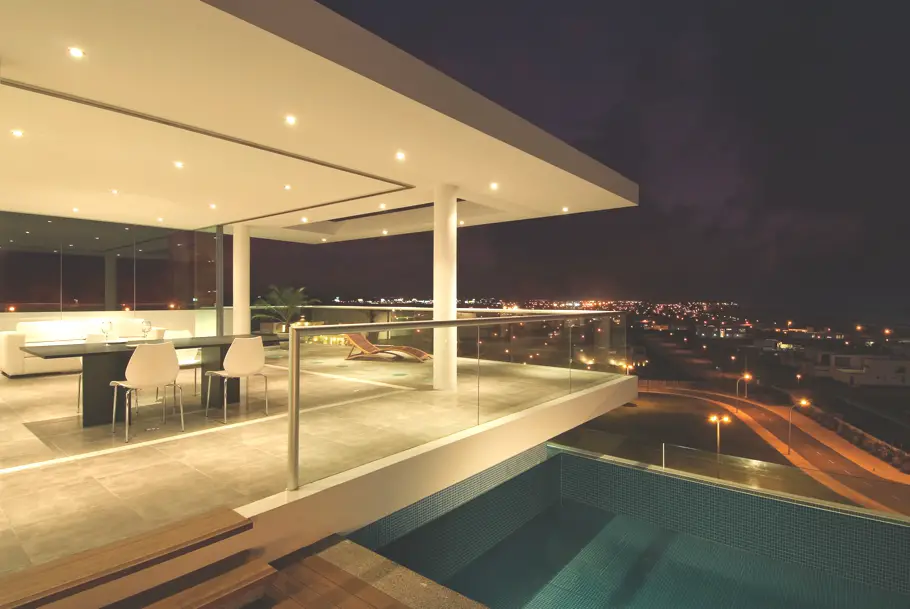 Lima-based architectural practice, Artadi Architects, have designed the Beach House on a Hill project. The contemporary property is located on a hill overlooking the sea, 60 miles south of Lima, Peru.
According to the architects: "Conceptually, the house includes a large vertical pedestal on which two parallel planes rest that contain the large social area.
"At the top of the pedestal and on its top edge, a strip of water has been designed with the idea of ​​strengthening the feeling of weightlessness of the two horizontal cantilever planes, now they are not only projected towards the open space but also the water.
"The proposal is unique because the house faces south, thus becoming integrated into an unparalleled and stunning new view of the large beach resorts in Asia with the long stretch of beach and the ocean horizon.
"The contemporary Lima property reacts by forming a panoramic viewpoint of the landscape."
Images courtesy of Alfio Garozzo and Elsa Ramírez
Love Interior Design & Exotic Travel? Follow us..
August 6, 2013 | Property | View comments