Contemporary arty apartment in Venice, Italy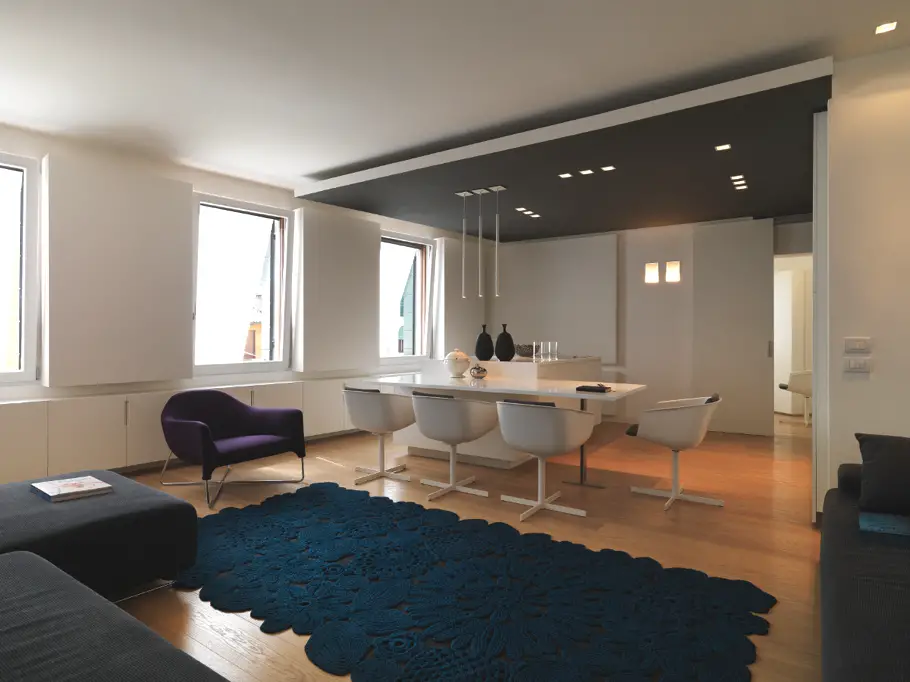 Milan-based architectural practice, Baldessari & Baldessari, have designed the Venice pied-à-terre project. Completed in 2012, the private apartment belongs to an art collector and can be located in Venice, Italy.
The apartment which has been radically renovated overlooks the San Vio canal in the Dorsoduro area, not far from some of Venice's most famous museums (Guggenheim, The Academia Galleries etc). The apartment's location and the designers' experience in the field of the arts led the project towards an idea of intersections between and allusions to art and design, the city and private spaces.
The work was thus made easier by the complete renovation of the spaces that allowed Michela and Paolo Baldessari to give volume and identity to the rooms, starting from scratch. The apartment was in fact formed by the unification of two units of an apartment building dating back to the second half of the 1800s: a dwelling located on the second floor (80 m2) and the attic (30 m2).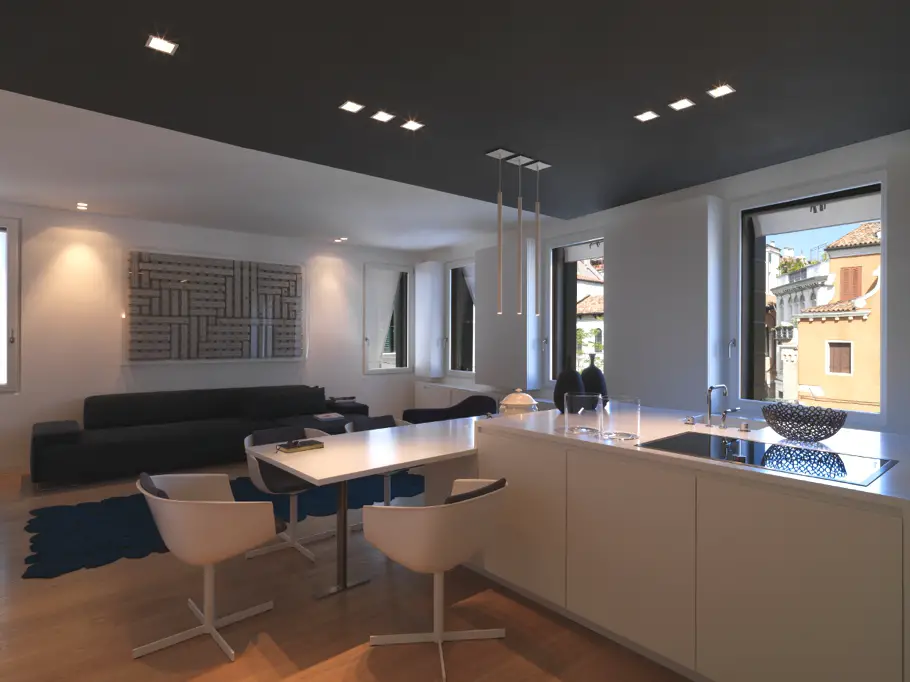 Starting therefore from a sort of blank slate, the two architects created a very open living area on the second floor, to allow a continuous view of the city through its many windows. The interior design has been kept modern and fresh.
Venice thus steps inside the residence, which in turn responds with its elements of furnishing chosen because their ironic Baroque markings resemble the art of Venetian lace and the decorative façades of the city's most elegant buildings: the Crochet carpets (Paola Lenti) and the cement Heatwave heaters and so forth.
Images courtesy of Matteo Piazza
Love Interior Design & Exotic Travel? Follow us..
October 29, 2013 | Property | View comments