Contemporary apartment The Interlace by KNQ Associates
Singapre-based architects and interior designers, KNQ Associates, has designed The Interlace project. Completed in 2014, the contemporary apartment, which is located on Depot Road, Singapore was redesigned for a private client.
Having bought this large and spacious (for Singapore standards, at least) apartment, the client wanted a modern space with clean contemporary lines as part of the interior design. The property was not being used as the client's main home, it was going to be a space for relaxing and also entertaining friends.
The project brief included that 'every corner and angle must be impressive but not shouting'. And the luxury apartment was completely redesigned and completed within nine weeks for the client.
The biggest challenge the designer faced was trying to get all details, measurements and sizes correct from all the various subcontractors and suppliers, as the interior design project was carried out leading up to the Christmas holiday period, this became the main challenge, as many people were off work due to annual leave. The majority of the work was carried out off site, based on single measurements.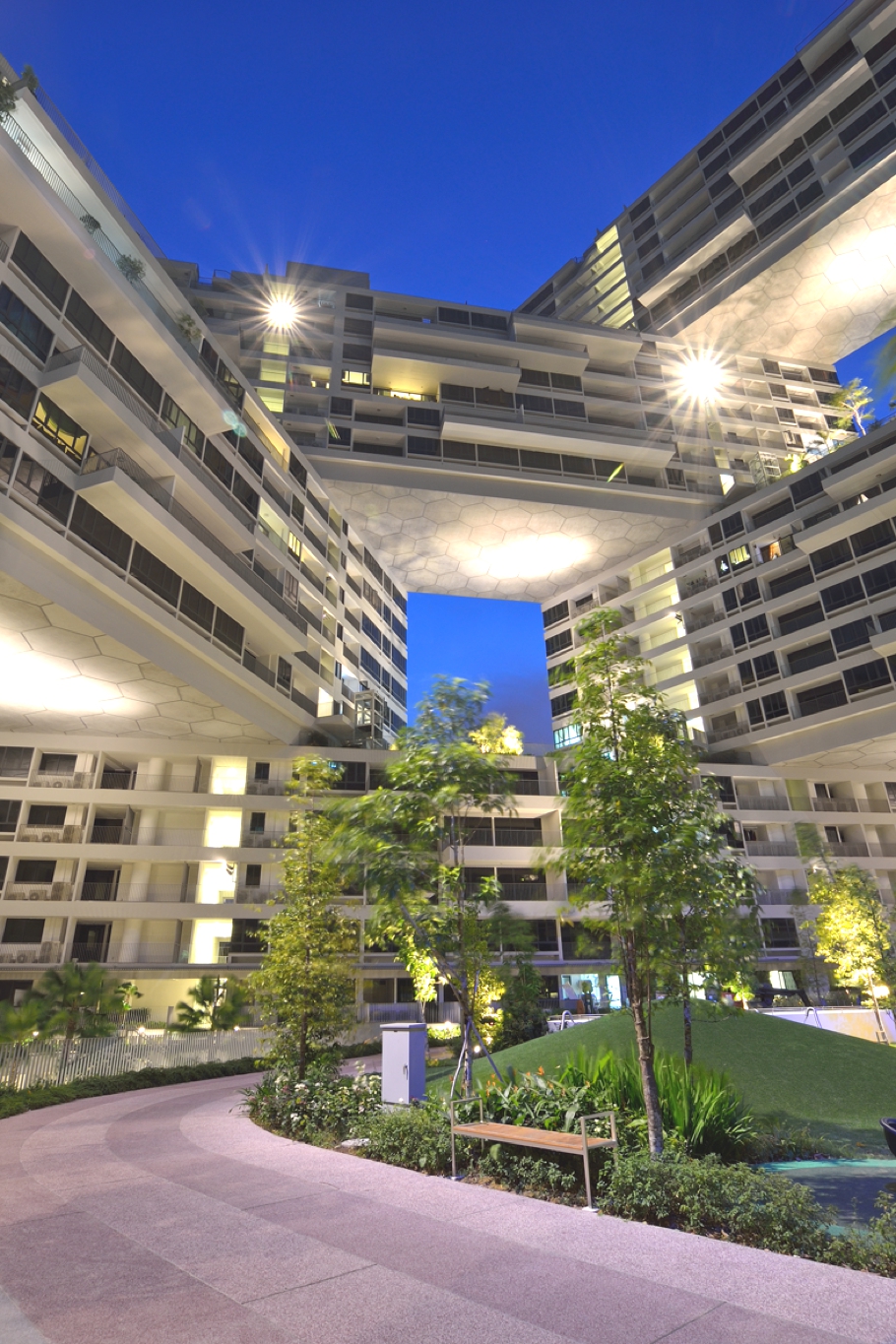 Kusnin Tan, interior designer, said to Adelto: "The openess of this space is a 'double edged sword'. It is very easy to think that a big space will look great, but it could also dwarf any design, fitting and finishes in it. Therefore, scale and proportion, whether design elements or materials, will make or break the interior design of a space."
The designer goes on to say the design of the property is a combination of modern design with soft and soothing palletes that enhance the already spacious apartment.
"What really stands out most in this property is the spaciousness and its 'wall to wall' of windows, which at some part – are blocked by round massive columns," she adds.
Images courtesy of KNQ Associates
Love Interior Design & Exotic Travel? Follow us..
February 19, 2014 | Property | View comments