Colourful interior design at Residencia Conde de Itu, Brazil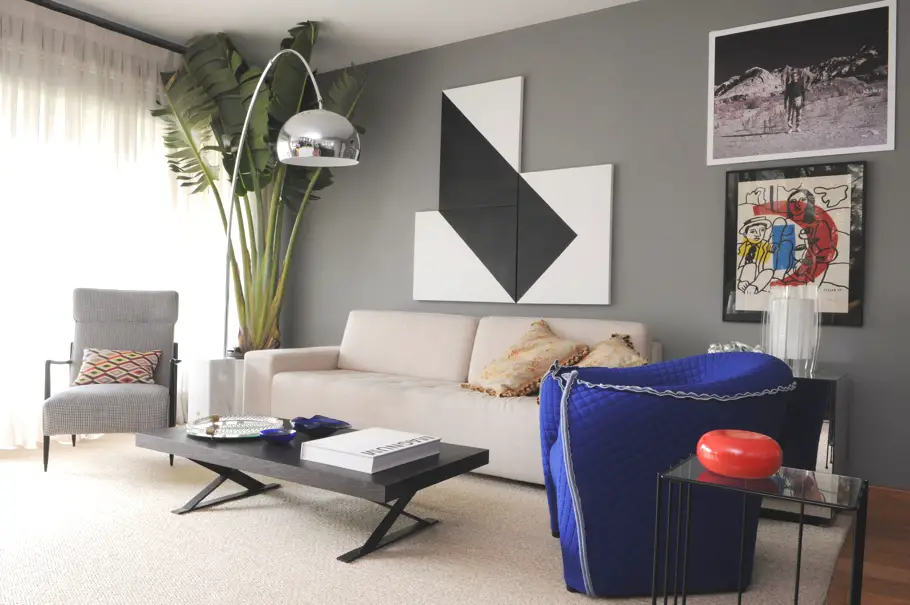 São Paulo-based interior designers and architects, Mauricio Arruda Arquitetos & Designers, have designed the Residencia Conde de Itu project. Completed in 2010, this colourful home can be found in São Paulo, Brazil.
Adelto loves the interior design of this chic city apartment in colourful São Paulo. The main living room has been executed to a very high standard. The room has been finished in a grey colour palette. Abstract art and paintings have been selected to give the room a contemporary look. The living room centres around a two-piece sofa which is complemented by a funky blue armchair, modern table and designer touches include lamps and various pieces of art.
According to the designers: This project aimed to increase everyday convenience for parents of the household, as well as their two daughters. The home theatre, dining room, pantry, living room and terrace were updated to reflect the natural vibrant, youthful and welcoming nature of the family. The luxury Brazilian apartment has all of the sophistication needed for a family that spends their time at home working, studying or enjoying pleasant moments."
Images courtesy of Mauricio Arruda Arquitetos & Designers
Love Interior Design & Exotic Travel? Follow us..
September 3, 2013 | Property | View comments