British Polo Day launch first bicycle polo match in UAE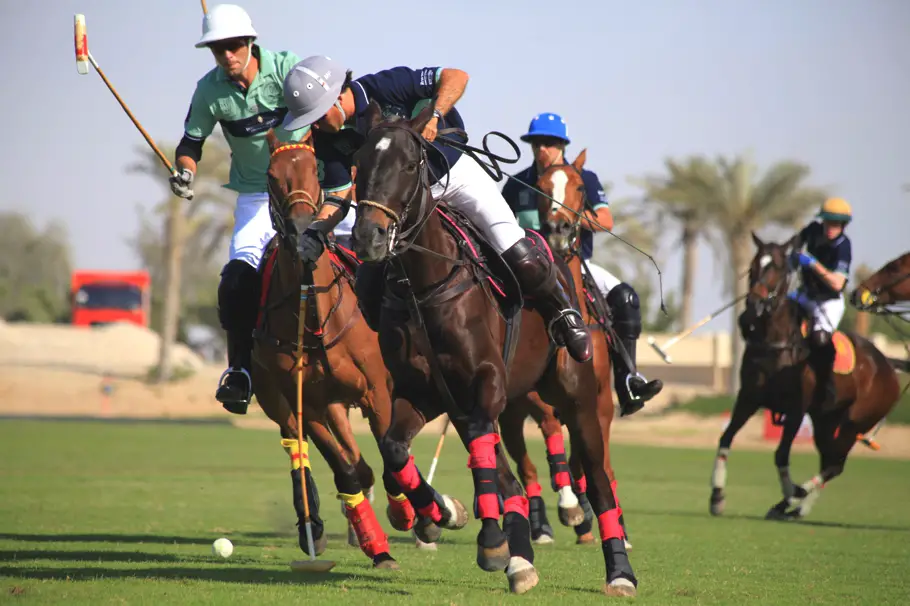 Polo season swings into action this month with Britain's top young players and polo enthusiasts flying in to the UAE for the British Polo Day 2014 Series.
British Polo Day, a celebration of British luxury and heritage includes 10 events around the world, and this year organisers will unveil the first bicycle polo match in Dubai using iconic Brompton bikes.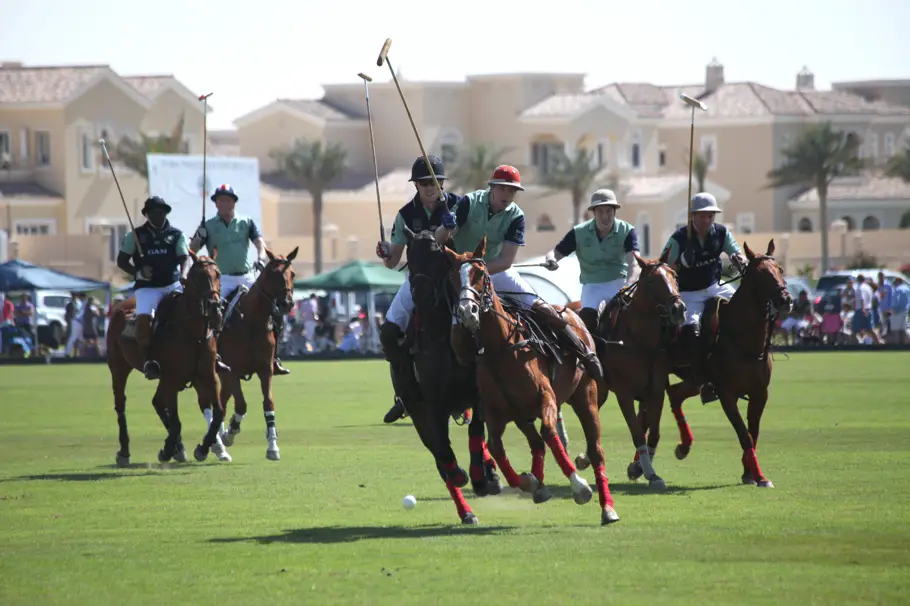 The series will kick-off in style at Abu Dhabi's Ghantoot Racing & Polo Club, the private royal club of His Highness Sheikh Falah Bin Zayed al Nahyan. The day will begin with the Hackett Camel Polo Cup, featuring members of the elite Cavalry & Guards regiments of the British Army. Following this will be the eagerly anticipated British Exiles versus Ghantoot Polo match.
The high-octane and glamorous day will see VIPs from across the UAE descend on the InterContinental Abu Dhabi, chauffeured in style in British Polo Day Land Rover. The event will finish with a delicious Argentinian style dinner by experts at The Gaucho Grill.
Dominic Jermey, Her Majesty's Ambassador to the UAE, said: "The British Polo Day Series is the only global polo network of its kind. British Polo Day is celebrated in more than 10 different countries, and as UK Ambassador to the UAE, I am proud that the UAE is among these – the only such country in the Middle East."
The event will then return to Dubai Polo & Equestrian Club – the birthplace of British Polo Day. British Polo Day Dubai falls on the first day of the region's biggest equine weekend – the day before the Dubai World Cup Races, the season finale to a packed polo calendar.
Alongside traditional camel polo, the Middle East's very first bicycle polo match, invented in County Wicklow, Ireland, in 1891, will see players introduced to this highly entertaining and deceptively-difficult game to the region.
Following this, players from Oxford and Cambridge will compete for the Gaucho Cup and, as the grand finale; Habtoor Polo will then play the British Exiles team
British Polo Day Abu Dhabi takes place on March 22 and is by invitation-only; members of the public can attend the British Polo Day Dubai on March 28 by reserving tables at britishpoloday.com
Images courtesy of British Polo Day and TCA Abu Dhabi
Love Interior Design & Exotic Travel? Follow us..
March 17, 2014 | Abu Dhabi Asia Travel UAE | View comments