Big Brother UK's house transported from the future
This year's BB UK house has been completely renovated and redesigned. Gone are the sumptuous furnishings and ornate decorations of the last Celebrity Big Brother house and in their place now feature stark open spaces and sleek, clean lines in a house that looks as though it has been transported from the future.
As the housemates enter down a floating staircase they will, as always, be cutting themselves off from the outside world but although they will leave their phones, iPads and Twitter accounts behind, they will discover that technology is at the heart of this year's house. Housemates' hands will be scanned on an identity touch pad to allow them access to the 'diary room'.
A state of the art kitchen sits proudly in the living space, complete with ultra-modern fittings and designer lighting.  The housemates will be able to congregate around the dining table, where a huge screen dominates. These screens feature heavily this year, but what information will be fed to the housemates and will that data help them play the game? An interactive LED wall features housemates' faces and each week after nominations, colours will change to illustrate who is facing the public vote.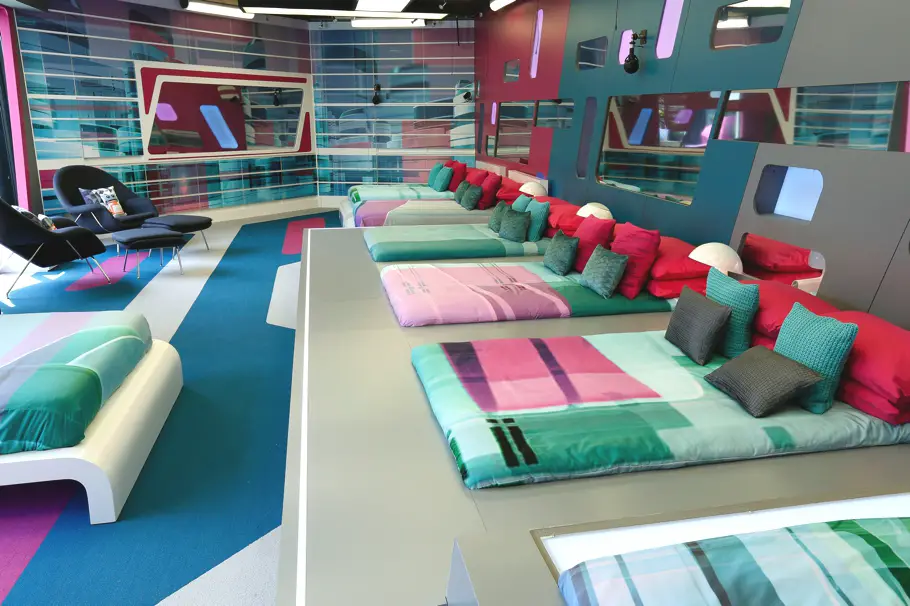 The bedroom can only be accessed via the garden, where as usual, housemates will need to share the modern communal space.  If housemates need an area to escape to, they'll discover a private futuristic pod set high above the garden. If they fancy cooling off they will be pleased to find that this year's swimming pool is one of the biggest ever. However, they would be wise not to assume that their summer will be a lazy luxurious holiday.  s ever, behind every mirror, multiple cameras will be tracing the housemates every move.
Big Brother airs in the UK on Channel 5, bigbrother.channel5.com
Love Interior Design & Exotic Travel? Follow us..
June 9, 2014 | Property | View comments