Beautiful Swiss home by LRS Architects
LRS Architects have designed and completed this charming, sophisticated home in Genolier, Switzerland. Taking advantage of the beautiful, striking Swiss scenery, the architects have created this refined, minimalist home.
Set amongst the stunning natural touch of a vast green garden, LRS Architects employ a heavy saturation of simplicity, ensuring that the viewer can properly appreciate this cultured, modern home. The traditional feel is offered by the stepping stones to the beautiful patio area, which houses comfortable seating and stunning views. A deluge of windows also allows this house to shine with natural light; a charming touch. The balcony area also provides striking panoramic views of the Swiss scenery.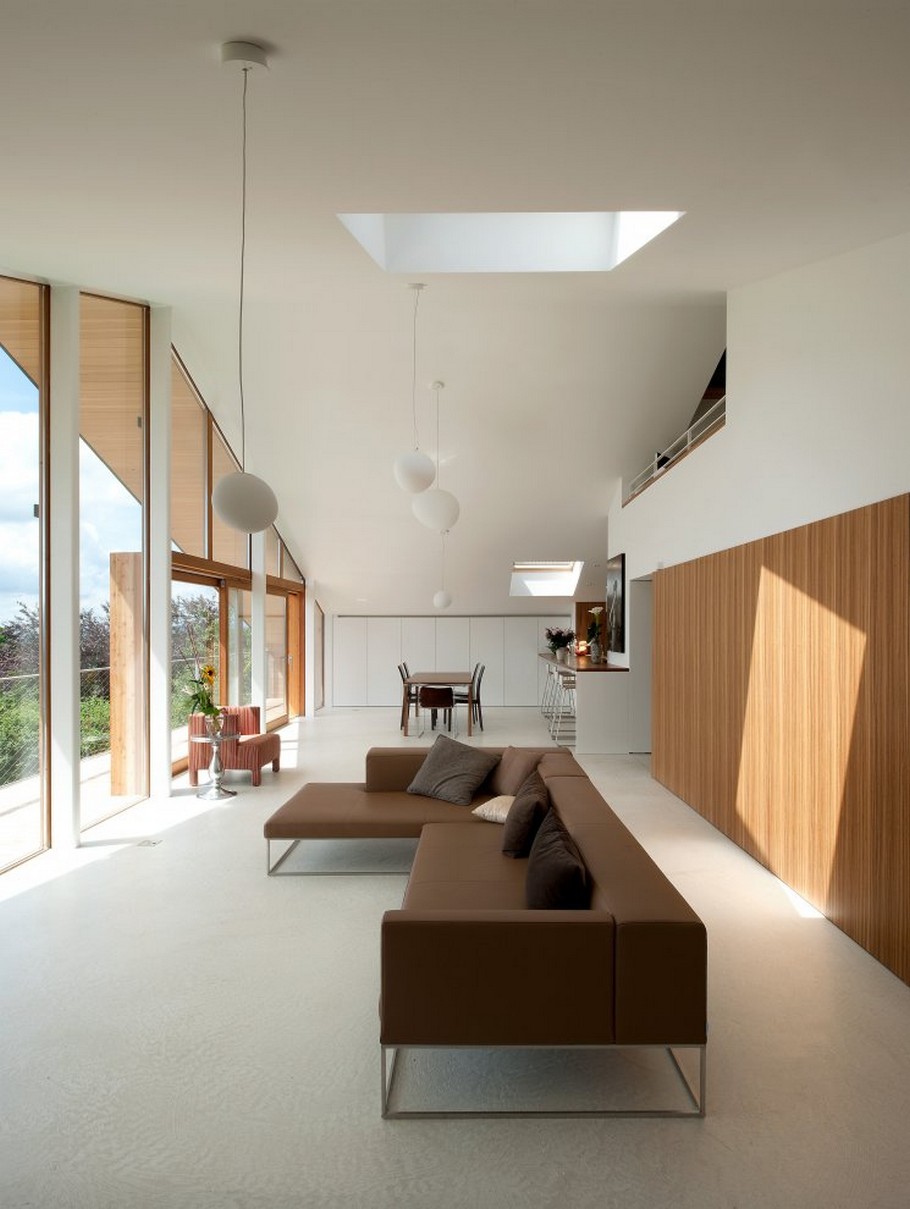 Inside, the architects enhance a feeling of luxurious living with a spacious, comfortable and welcoming interior. There is a splash of brown and black colours against the white, which creates a beautiful, striking combination. A use of wooden, orange colours also generates a traditional feel. The dining area is both spacious and efficient, allowing for comfortable living.
The combination of beautiful natural views, simplistic design, comfortable furnishings and a juxtaposition of traditional against modern really enhances the beauty of this gorgeous Swiss home.
Love Interior Design & Exotic Travel? Follow us..
December 21, 2011 | Property | View comments