Beautiful Bahama Architects Home in Netherland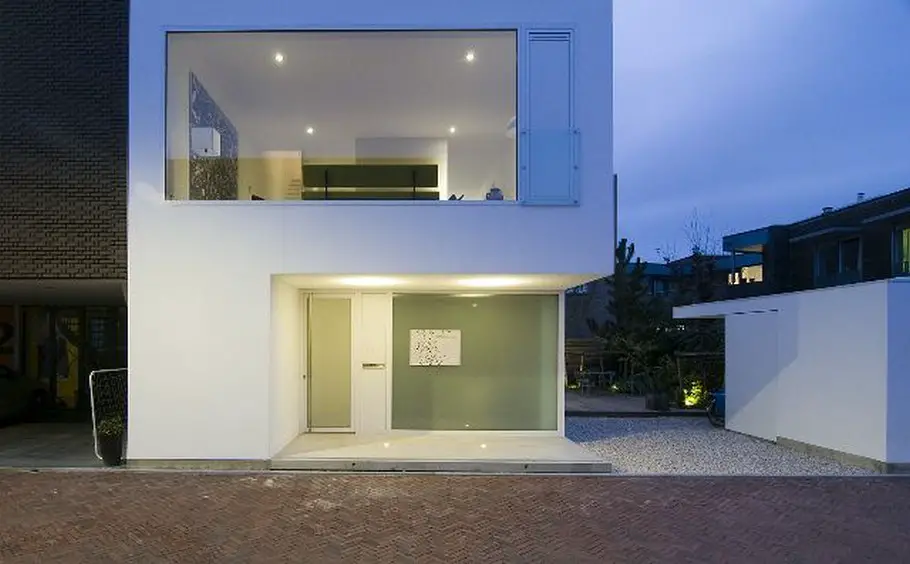 Bahama Architects have combined their sophisticated, refined touch with expert wall façade sculptures from Tanja Isbarn to create this beautiful, bright, modern home in Groningen, Netherland.
Emitting a stunning array of calming colours such as blue, white and grey, this home really is a contemporary, stylish sight with a simplistic yet effective design and wide, striking windows allowing for an efficient touch as the house shines with natural light. The house itself is cleverly juxtaposed against a traditional, under-spoken array of old-fashioned homes, creating an effective combination as the house grabs the attention with its glow. The simple design of a rectangle is also an effective juxtaposition with its traditional mode, countered by the use of bright, relaxing colours such as white.
Above the large windows is a beautiful, striking wall façade, added to propagate a feeling of modern, luxurious living and to further a feel of refined, distinguished, modern architecture. This seems to be the brief of the inside, as the sleek, shiny and stunning interior really enhances a feel of upper-echelon architecture. The heavy deluge of white throughout the upstairs of the adobe increases a homely and continuous feel from the outside, while the downstairs rooms are distinguished with a splash of darker colours.
The bathroom provides spacious, efficient living; something that the architects have achieved throughout this modern, glorious and luxurious home.
Love Interior Design & Exotic Travel? Follow us..
December 20, 2011 | Property | View comments