Alluring Family House in Klokočná by Studio Pha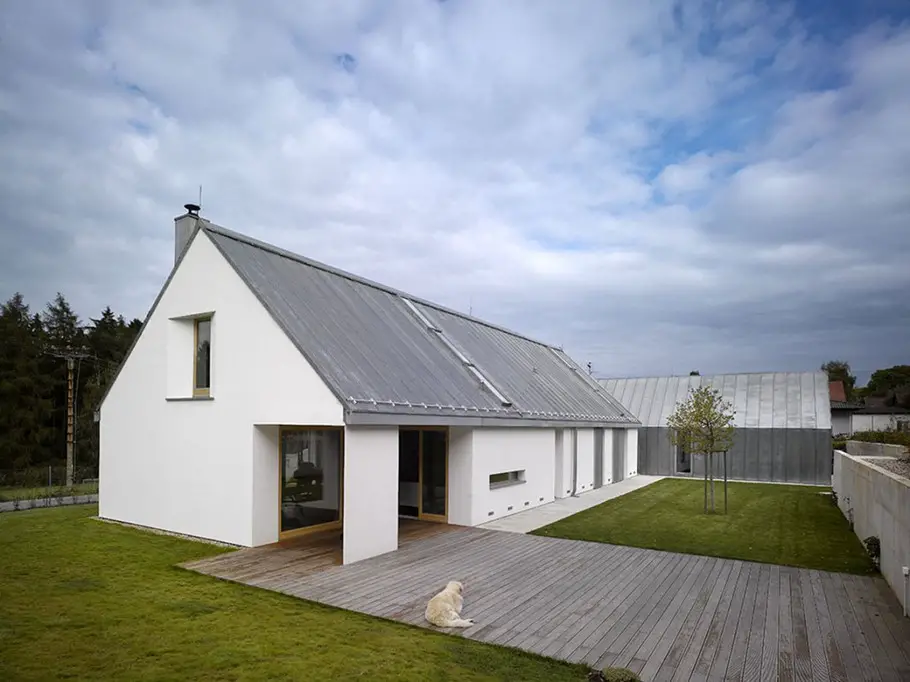 Studio Pha, a Prague-based studio, has completed the delightful, efficient Family Home project. Developed in Klokočná, a homely, scenic village in the Prague-East district, making the selection for where the house should be built an easy one, as it fits in perfectly with the brief of a welcoming, traditional family home.
The houses charm and charisma is clear to see immediately. The understatement inputted into the design and execution from Studio Pha is a modern phenomenon within itself, and offers the house a traditional yet unique and beautiful edge. The old-fashioned, homely pebbled path offers an insight of appeal into this elegant home, and this is supplemented with the typical family garage. Surrounded by a beautiful green garden also, this home is as naturally gorgeous as it is architecturally alluring. The beautiful wood decking also enhances the traditional feel, really giving this house a likability achieved perfectly by Studio Pha.
The garage of this home hosts a beautiful, unique façade on the wall, juxtaposing the traditional aspect with a modern characteristic; another clever idea from Studio Pha. The interior of the house itself sports a sleek, shiny and exposed wooden material, enhancing the rustic, homely feel that the Prague-based studio wanted to exude.
The comfortable, traditional and homely furnishings continue the houses clear contemporary theme, and provide the house with a really attractive niche.
Love Interior Design & Exotic Travel? Follow us..
November 26, 2011 | Property | View comments