A unique experience at Olivia, Austin, Texas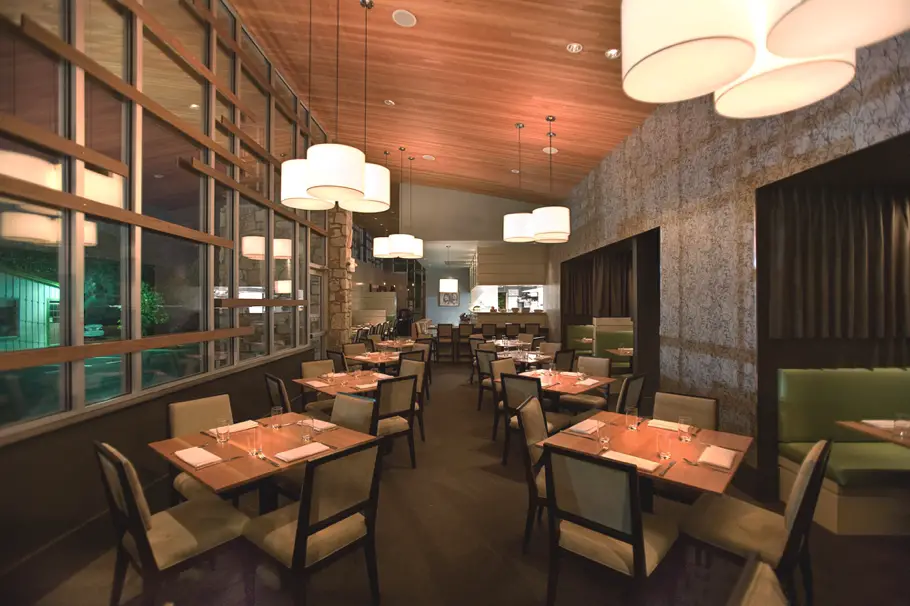 Austin-based architectural practice Michael Hsu Office of Architecture have completed the Olivia project. Completed in 2008, the contemporary restaurant can be found in Austin Texas, US.
This design for a ground up restaurant in south Austin creates a unique experience that establishes an intimate relationship between the patrons and one of Austin's most talented chefs. The open kitchen is set off by a surround of organic wallpaper, clearly seen through the large corner glass opening to the street beyond. A wood ceiling of Douglas Fir brings inside to out and provides a rich, warm feeling throughout the restaurant. The roof extends to engage an adjacent outdoor dining terrace and garden.
The Olivia restaurant design is a great example of modern and fresh architecture. The contemporary Austin restaurant is a great place to socialise with friends and family in a modern environment that is inviting yet formal enough for drinks after work. We love the use of glass and the soaring, which gives the place a spacious an open feel to it.
Images courtesy of  Patrick Wong and Ryann Ford
Love Interior Design & Exotic Travel? Follow us..
February 1, 2013 | Property | View comments