A simple art studio the Art Warehouse made from a barrel vault, Greece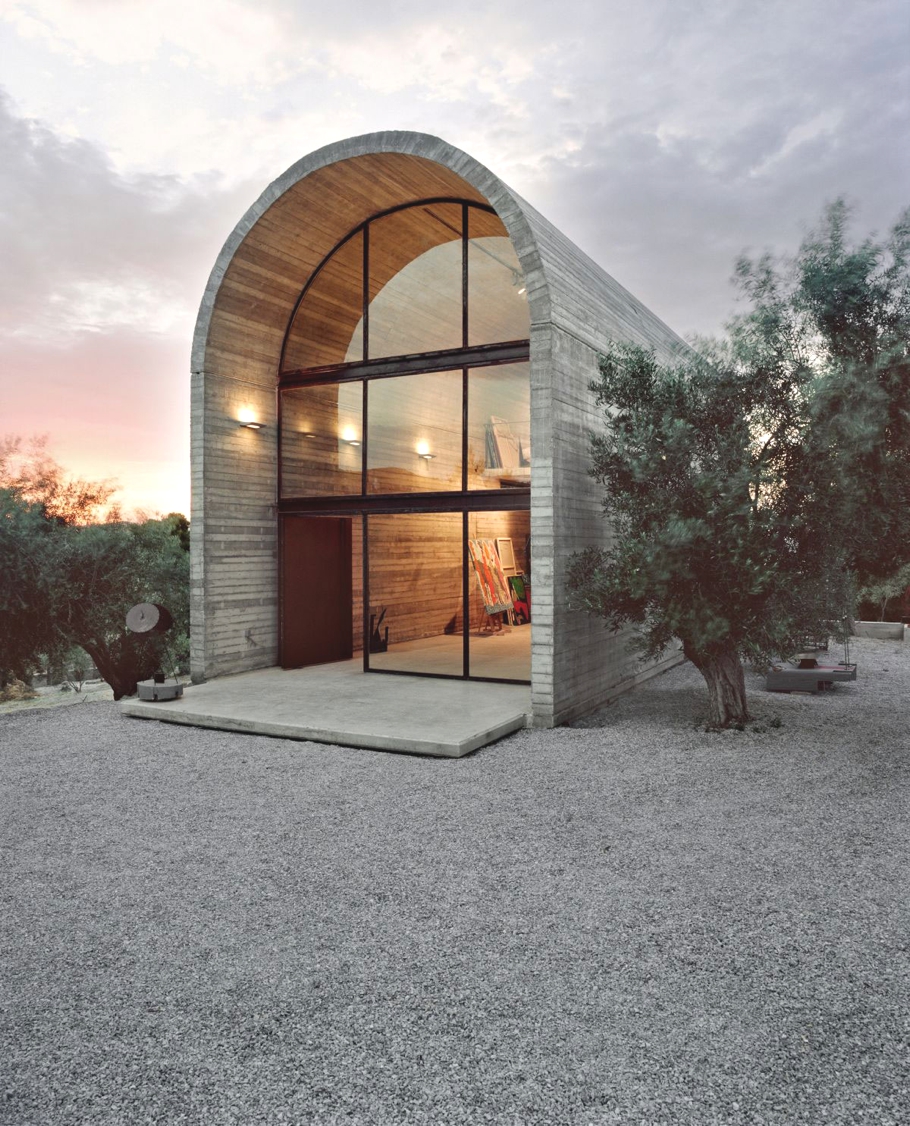 Athens-based architectural practice A31 Architecture have completed the Art Warehouse project. The contemporary art studio made simply out of a barrel vault can be found in Boeotia, Greece.
According to the architects: "Between Olive, Oleander and Cypress trees, on a 4000 m2 plot and a few meters away from the artist's dwelling in Dilesi, Boeotia, the ancient Delion, the erection of the new workshop of painter and sculptor Alexandros Liapis was determined. A part of the landscape was incorporated in the open-space sculpture gallery, hosting the artist's creations.
"The brief was to to construct a studio efficiently, honestly and with discipline, its plasticity which would converse with the spirit of the Greek landscape. The new structure is a shell comprised of fair-faced reinforced concrete, completed in three separate phases. The dome, a timeless and inter regional architectural coronation element spanning from antiquity to Modernism, interacts with the intimate space of the artist's house, the 'cell.'
"The contemporary structure is located in the north-south axis, while the orthogonal plan view is divided into three zones: firstly, the cantilever with the balcony in the south, where the entrance is situated, secondly, the artist's workspace and finally the attic in the north which serves as a storage space. A straight staircase connects the two levels, while the cantilevered concrete steps can serve as exhibition stands for the artist's work. The wall openings, which relate to the Sun's trajectory, the interior lighting and the ventilation, stem from transverse horizontal sections in the building shell. The sliced concrete blocks that are removed now function as benches for people and pedestals for sculptures."
Images courtesy of Yiannis Hadjiaslanis
Love Interior Design & Exotic Travel? Follow us..
February 25, 2013 | Property | View comments