A contemporary two-bedroom Balham property, London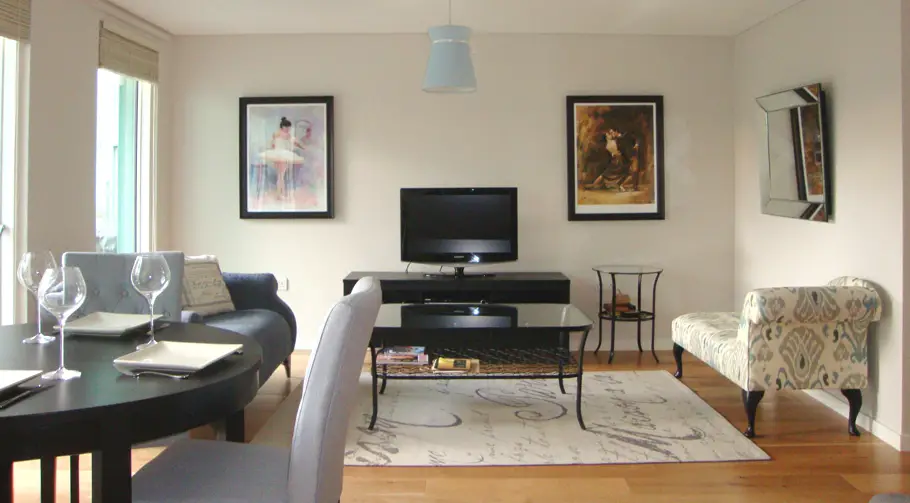 British interior design studio The Design Fairy have completed the renovation of a residential London home. Completed in 2013, the contemporary two-bedroom apartment can be found in Balham, South West London, England.
Based in London, The Design Fairy, a multi-disciplinary interior design firm, specialises in both classic and contemporary residential projects alongside luxury commercial projects.
This two bedroom apartment was damaged by water in the kitchen in 2012. The owner had decided to replace the kitchen, as a result, and at the same time completely re-design and change her apartment. With a full-time career she instructed the interior design firm to oversee the renovations and design of the interior of her home. The firm oversaw the complete refurbishment, the building works completed by Vine Construction, from concept through to completion.
A new kitchen, bathroom and colour scheme in accordance with the client's brief were designed. The client wanted a space which was feminine but cool and also relaxing. New furniture was specified for throughout the apartment, as well as soft furnishings.
The open plan living room features a modern chaise lounge, black dining table and contemporary artwork. The Adelto team love the interior design of one of the dreamy bedrooms, which features distressed blue bedside tables and a comfortable sofa chair.
Images courtesy of Michelle Chasey
Love Interior Design & Exotic Travel? Follow us..
February 7, 2013 | Property | View comments