70s nostalgia – Beverly Hills Golden Age by Maxime Jacquet
We thought we would share this home originally designed in 1973 by architect Amir Farr with you. More The Ice Storm than Boogie Nights, this 8,032 square foot home is nestled on Trousdale Estates, an exclusive neighbourhood in Beverly Hills, California, US.
Belgian interior designer Maxime Jacquet known for his high-octane and glamorous designs has revamped the interior of this luxury home and given it a breath of fresh air.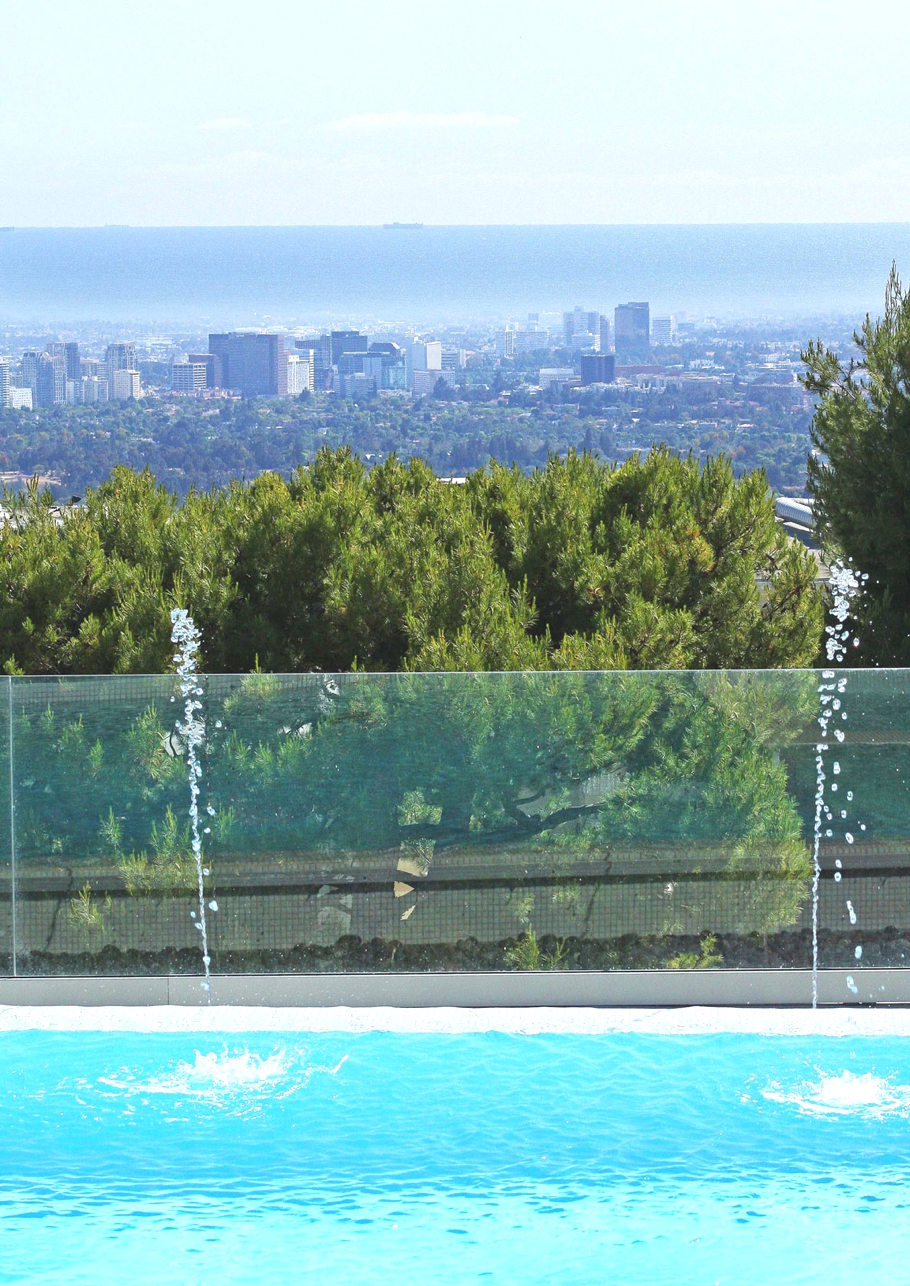 Nesting on top of the mountains in Beverly Hills, Clinton Residence comes with amazing panoramic views of Downtown Los Angeles to the east and the Pacific Ocean to the west.
According to the designer: "The stylish home provides the perfect living situation to be in the middle of the city, yet living among a very natural environment. The house speaks to nature with an all earth tone colour palette.
"Every piece is important and focused on with great detail. The three most important materials used are wood, glass and stone which appear as a ribbon throughout the house to connect each element and room.
"First impressions are crucial and this one will take your breath away. Surprising is the scale at first sight as you stand on the pebble stone coated floor and gaze into the grand living room. This was done intentionally to capture the 70s concept of open house and achieve a movable space.
"You realise also that the terrazzo outside with the stone and antique inside gives you sense of connection between interior and exterior. This property was made to be a true entertainment atmosphere.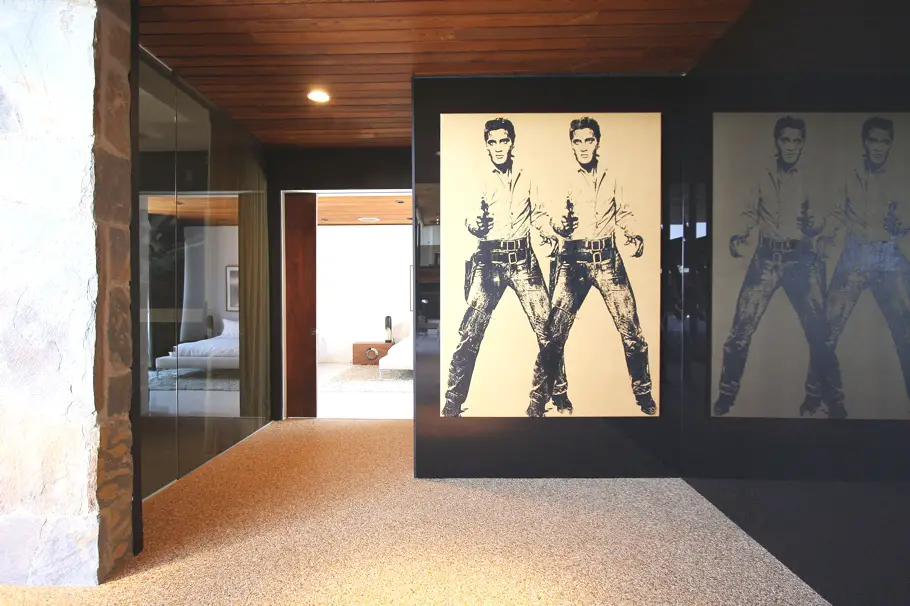 "Perfect sky high ceilings are ideal for the passionate collector to display huge pieces of artwork. The interior design does not detach itself from the architecture but everything from furniture to light fixtures respects the architecture. We tried to keep finishes and fixtures from the original design because it's so unique to have a house from this period still intact. Most existing material was in good condition to keep and any material if need was refined to reuse it to conserve the environment.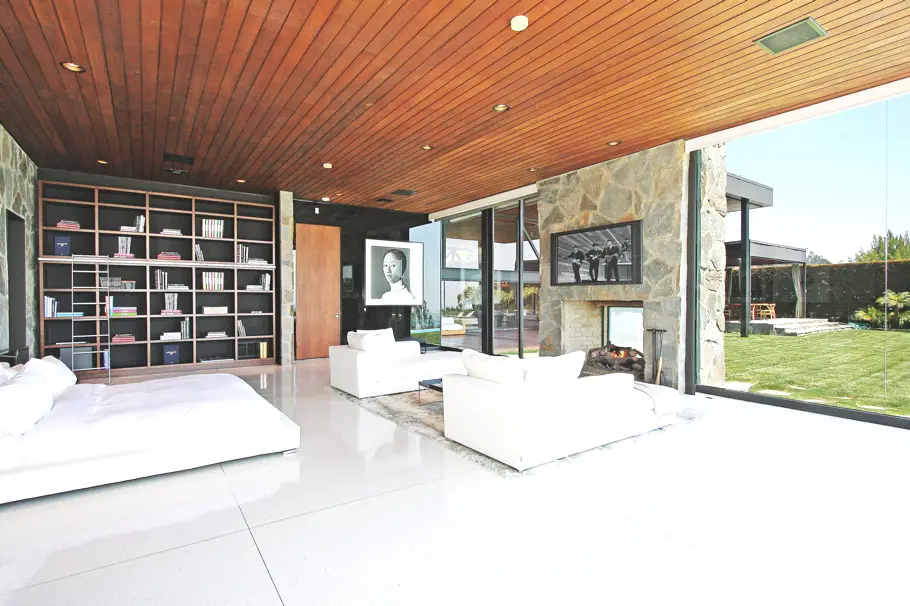 "Since the environment and naturalism was so important in such a home we did not want to over modernise the style so that it could not feel comfortable. It was important to the owner to combine size and expansion with a house that your family can live. For material it was seen best not use cold fabric's such as leather. To keep that California feel to the touch, we used cotton a more delicate and down fabric. The house itself was always vintage, we gracefully put a designers update on the mood."
The bedrooms have been styled in a similar décor to maintain a very clean but contemporary experience with all white linen. From one room to the next the eye flows very easy as your line of sight passes through floor to ceiling doors."
"This house is made into a home with a perfect balance between tradition and modernity, luxury and rigor, and fashion and comfort," adds the designer.
Images courtesy of Jeff Ong
Love Interior Design & Exotic Travel? Follow us..
April 12, 2014 | Property | View comments