Lux redux: 17th-century Hotel Ritter Durbach refreshed
Hamburg-based international hospitality design firm, JOI-Design, has renovated one of Europe's oldest hotels, the Hotel Ritter Durbach in southern Germany's Black Forest.
Founded in 1656, the the luxury German hotel benefits from an idyllic location between the wine region of Baden-Wurttemberg and the French region of Alsace.
After 100 years of ownership by generations of the Brunner lineage, the Ritter family acquired the hotel  in 2007 and in 2012 JOI Design carried out an extension to the hotel as well as restorations to its historical fabric.
The firm's objective was to create a leisure experience that embraced its location without  damaging the hotel's soul. Through contemporary palettes and materials, their solution bridges the traditional with the modern by bringing 21st-century twists to classic German concepts.
With a vibrant play upon baroque style, Wilder Ritter (wild knight) has been given a refined makeover  fitting for its Michelin star. Scrolled tone-on-tone ebony wallcovering and rich timber panelling are  emboldened by splashes of crimson velvet in the upholstered chairs and twinkling crystal chandeliers.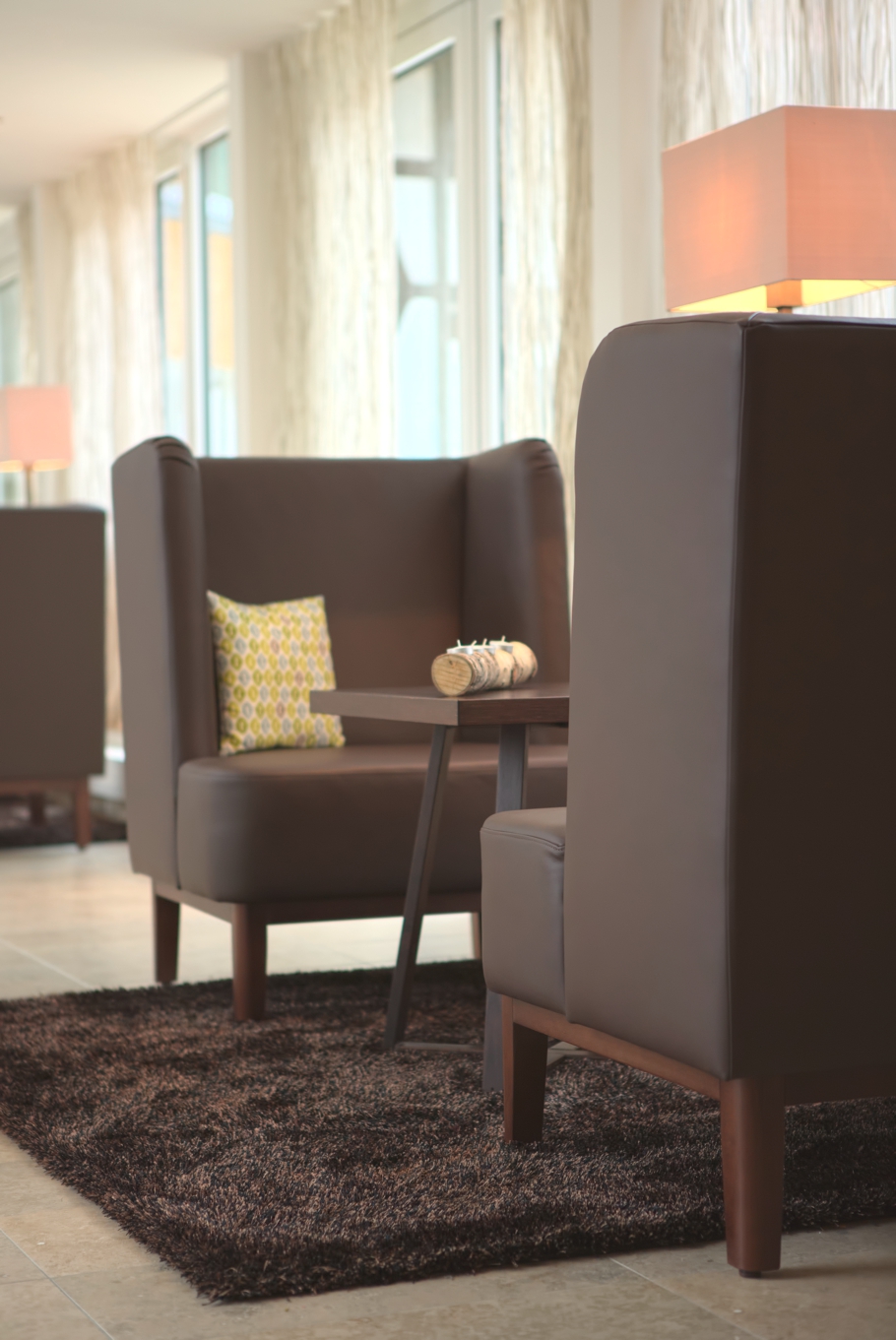 Working in harmony with the existing décor, the new annex continues this tapestry of the old and the new. New meeting rooms subtly reference the region's winemaking heritage with an abstract grape motif in their carpets.
Forty new rooms and suites with vivid bursts of colour have been designed in a style sympathetic to the  existing ones. Apple green curtains bring zest to the atmosphere, and a wall panel inset with deep  raspberry-toned niches adds architectural interest for the desk and minibar facilities.
A charming new introduction is the ritter lounge, a small winter garden with an inviting, light-filled  atrium designed to have plenty of glazing and skylights for the rays of the sun to filter through.
With this part of Germany renowned for its wellness holidays, the spa's popularity was so great that it has now doubled in size. In particular, the "Kräuterkammer" – an "herb chamber" where infused vapors  are inhaled – was so well received that amenities for this treatment were expanded.
Images courtesy of JOI Design
Love Interior Design & Exotic Travel? Follow us..
April 17, 2014 | Durbach Germany Travel Western Europe | View comments