10 Tips To Create A Contemporary Office Space
The modern office has changed in many ways. Being able to work in a unique environment is very important to people. The idea is to design a space that people enjoy being in. Having a well-designed office adds value not only to the company but also to every employee. It evokes a sense of who the company is and how it carries itself. Small changes go a long way.
1) Art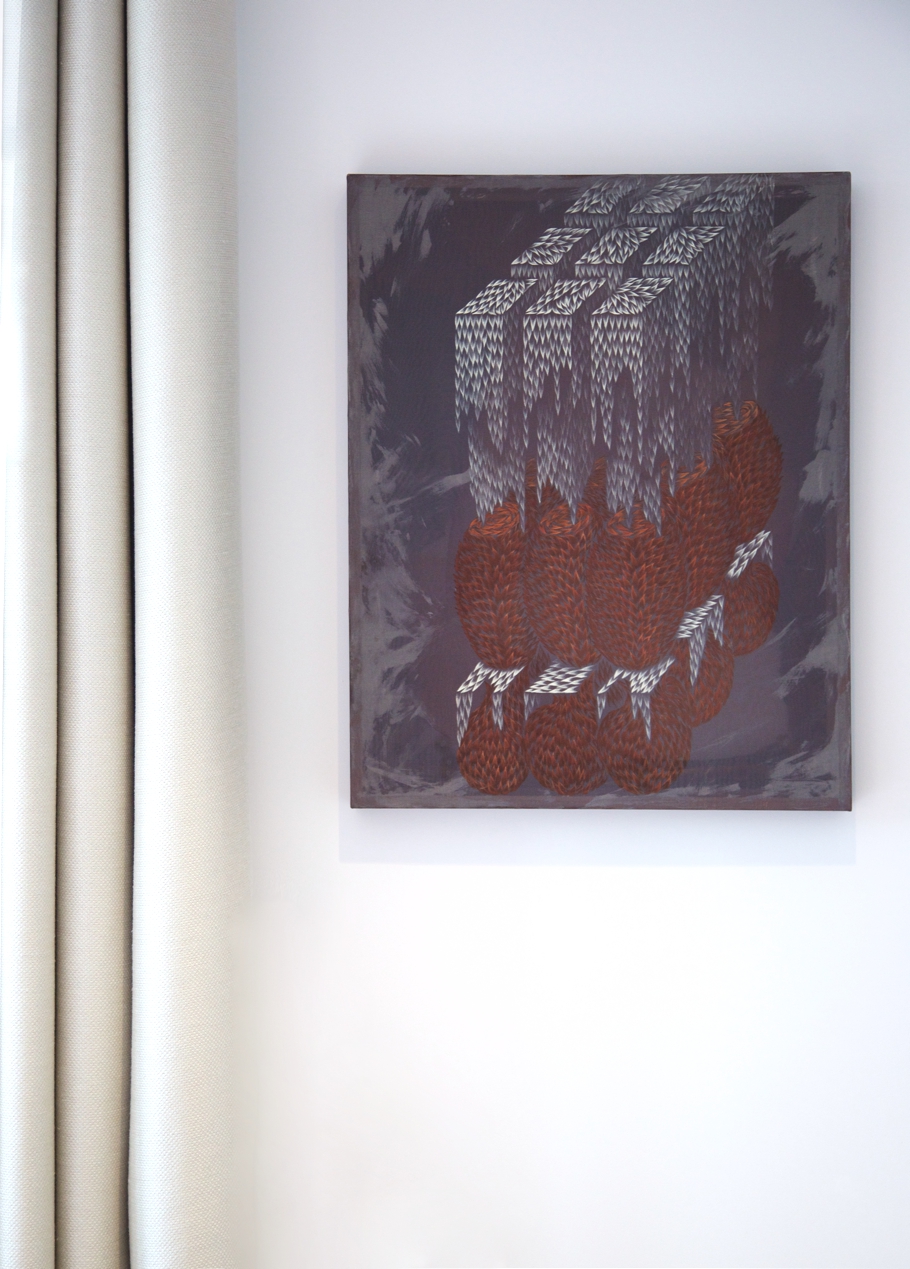 Nothing makes more of an impression and creates more of a mood than art. The days of blank walls with motivational posters are gone. Companies are investing money into big names in art and decorating their offices with some of the most beautiful art pieces around. Art and sculptures add a taste of class to any room and the colors and designs bring out the creativity in people. Art can be hung up anywhere from the reception area to the bathrooms and brings a distinctive look to any work environment.
2) Ample Kitchen and Cafeteria Area
Lunchtime is for some the best time of the day. It gives you a break from work and also fills you up with energy for the rest of the day. Many people leave the office to go to lunch but many companies have realized the importance of having an area where employees can eat without leaving the office. Having a large cafeteria and kitchen area gives employees the option to go out and eat or simply bring something from home to eat and also keeps everyone comfortable. It can save employees valuable time and money having an area where they can spend their lunchtime. Also invoking communication and team building within the company.
3) Lush Plant Life
Plants and flowers are an amazing way to lively up the office. They are natural air purifiers and studies have shown that people are in a better mood and are more efficient when they share space with plants. Modern indoor plants make great additions to any office. Having lush plant life brings nature into the office can make people feel less like they are in a building and more like they are in a natural environment. You can even use some plants to separate areas of the office in a more natural way. Some companies even have a daily bouquet of flowers delivered and placed at various areas within the office.
4) Modern Lighting

Gone are the days of bright fluorescent lighting that are hard on the eyes and give the feeling of being in a laboratory. Many employees spend so much time behind a computer that having soft office lighting is essential to keeping the eyes healthy and diminishing eyestrain. Modern lights can change the mood of any room and create a more relaxed environment with some soft lighting fixtures.  Luxury lighting design brand Baroncelli has just come out with 7 new magnificent lighting designs that could brighten and stimulate any office.
5) Ergonomic Desk Chairs
Spending anywhere from 30-40 hours a week sitting in a chair can be brutal to your body. Having a comfortable desk chair is essential to maintaining good posture and being able to spend long amounts of time sitting. The modern office chair has gone through huge changes over the last couple of years all in the name of comfort. Todays office chair is a combination of comfort and support with a strong emphasis on lumbar support. Many offices have even opted for a more ergonomic chair design and have even started to use medicine ball chairs. The more health conscious companies use stand-up desks that give the employee the option to either stand or sit throughout the day.
6) Lounge area
Sitting at a desk all day can be grueling. Most companies provide their employees with lunch breaks as well as incremented breaks throughout the day. Many offices have started to add on lounge areas for their employee, which allows them to get up and move around and spend their time in a different space. Typical lounge areas consist of couches sometimes with a television, magazines, and other items that can give employees a break from work.The lounge allows for employees to eat and mingle with one another. Many lounge areas also provide vending machines and coffee makers. The lounge area is basically a spot where employees can get away from work for a bit and relax and British furniture designer Nomique has just put out is Coco Collection that has the perfect furniture for any lounge area.
7) Open Air Desk
The modern office employs vast teams of people all with their own personalities and characteristics. Offices of the past have implemented the use of cubicles to allow for each employee to have their own space. New open-air offices work differently by having everyone work together. They may have their own desks or one large desk to work on. The UP table by Duffy London is a beautiful new design with swing like chairs that bring everyone together at one table. The idea being that with everyone working together and being able to see everyone else it improves their work efficiency while promoting team building and communication.In the end happy employees are better employees.
8) Extra Large Meeting Room Tables
With the amount of meetings that the modern office has on any given week it is a known fact that having a space to hold those meetings is essential. Extra-large meeting rooms allows for a private area where supervisors and directors can meet with individual employees as well as large groups of teams. Having a large meeting room table also allows for multiple people to meet at once and discuss business in a round-table type fashion.
9) Custom Glass Company Logo Signage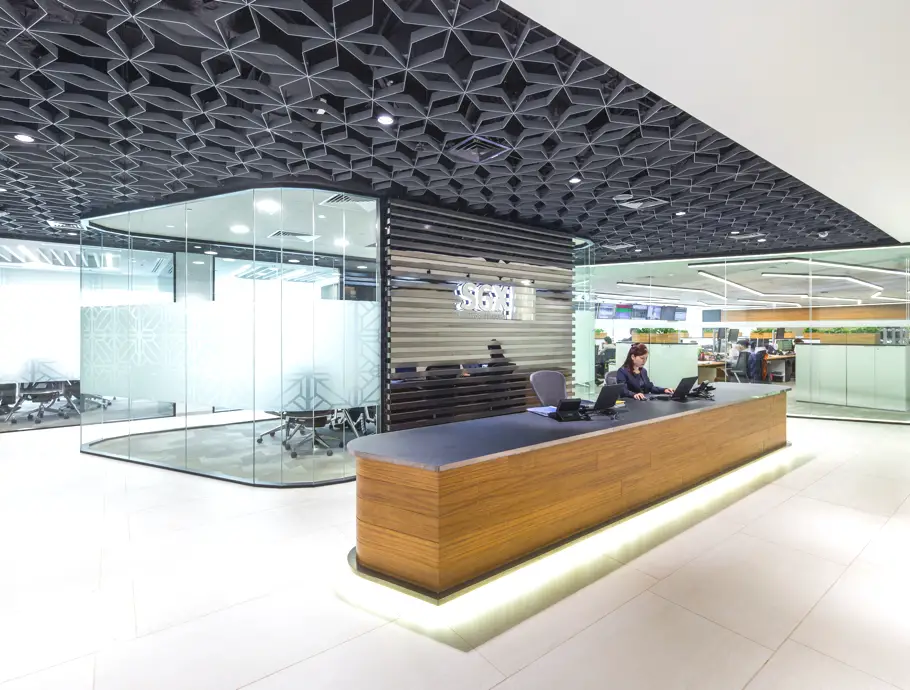 Every company works hard to establish a logo. Looking for something eye-catching and creative that will give the customer a sense of the company in a word or picture. Glass logo signs are an easy and effective way to evoke a sense of professionalism while developing your own unique look. With a huge variety of options to choose from, glass logos are a sure way to catch a customer's attention.
10) Glass Entry Doors and Reception countertop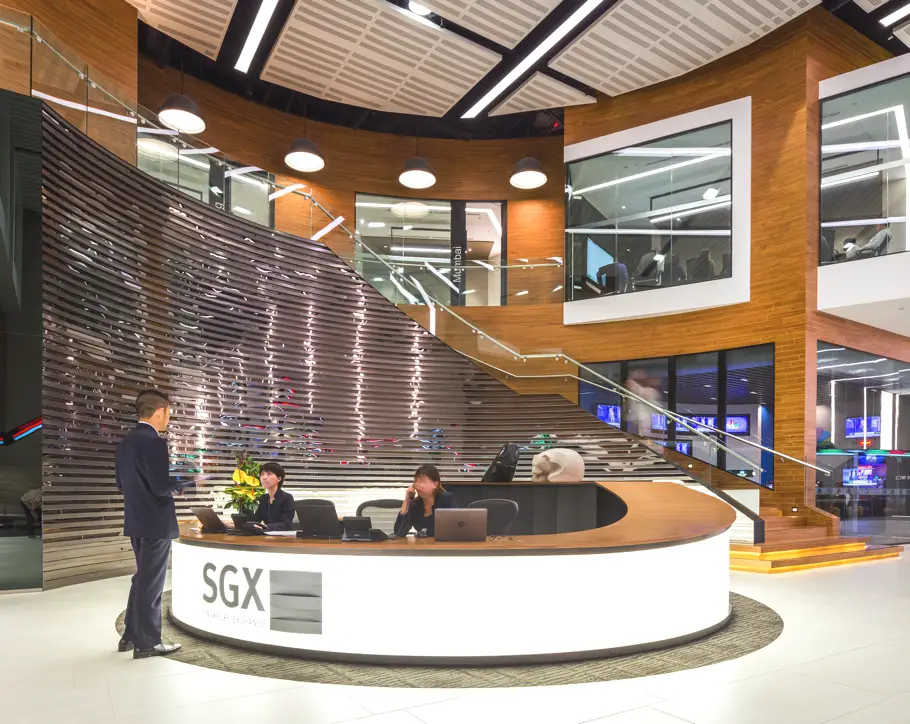 Walk into any office and usually you can tell the type of business it is by the looks of the entrance and reception area. Most people judge a company or business in the first 5 seconds of seeing it, which is why first impressions are so valuable. Spice up your entranceway and reception area by adding some beautiful glass doors that can be sculpted in any fashion. A beautiful glass reception desk brightens up the room and invokes a more modern and professional look. Another addition to the reception area would be a beautiful glass countertop desk. CBD Glass designed a unique one of a kind reception for the City Center in Los Angeles The sleek look of a glass countertop can be sculpted in any fashion and is sure to make a great first impression.
Thanks to CBD Glass for the article submission and tips. If you are looking to guest post, please contact us.
Love Interior Design & Exotic Travel? Follow us..
September 8, 2015 | Design | View comments