The Luxury Cliff House by Khosla Associates, India
Khosla Associates have designed the Cliff House in Chowara, a fishing village in Kerala, India. The luxury home is elegantly perched 200 ft. above an expansive stretch of green along the Arabian Sea coast, at the edge of a cliff, its most prominent feature is an asymmetrical sloping roof set against the fronds of a coconut plantation. Opening its embrace to the warm sea breezes, the home covers an area of 1397 sqm.  Luxury furniture and accessories are kept to a minimal, so that the focus doesn't stray from the natural environment.

The client lives in London and commissioned the house as a holiday home to enjoy the Kerala sun, the views, and requested for a large outdoor pool, several decks and meditation areas. He was keen to use local artisans and material and his empathy towards the active fishing community in Chowara prompted his decision to buy a plot of land that had some distance from the beach. The structural engineering was completed by Manjunath & Co, the contemporary landscaping by Hariyalee Consultants, luxury interior design by Khosla Associates and the photography by Bharath Ramamrutham (photos, courtesy Khosla Associates).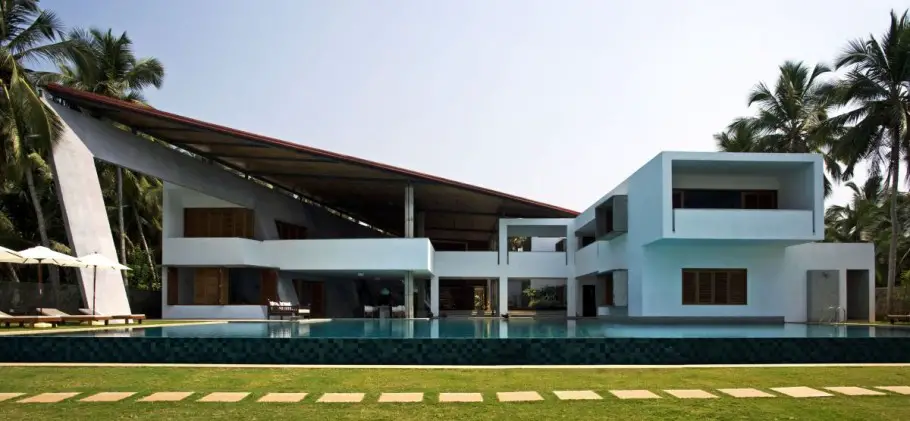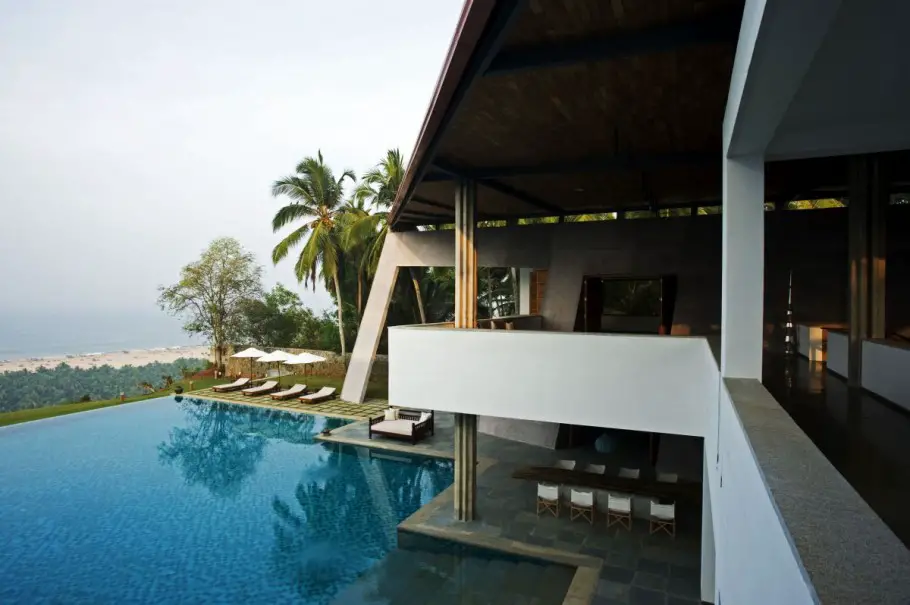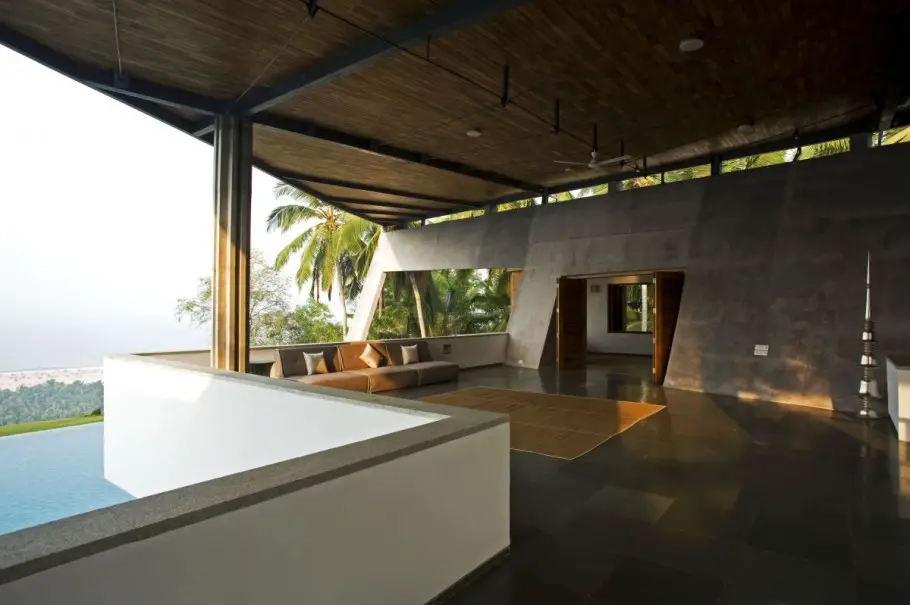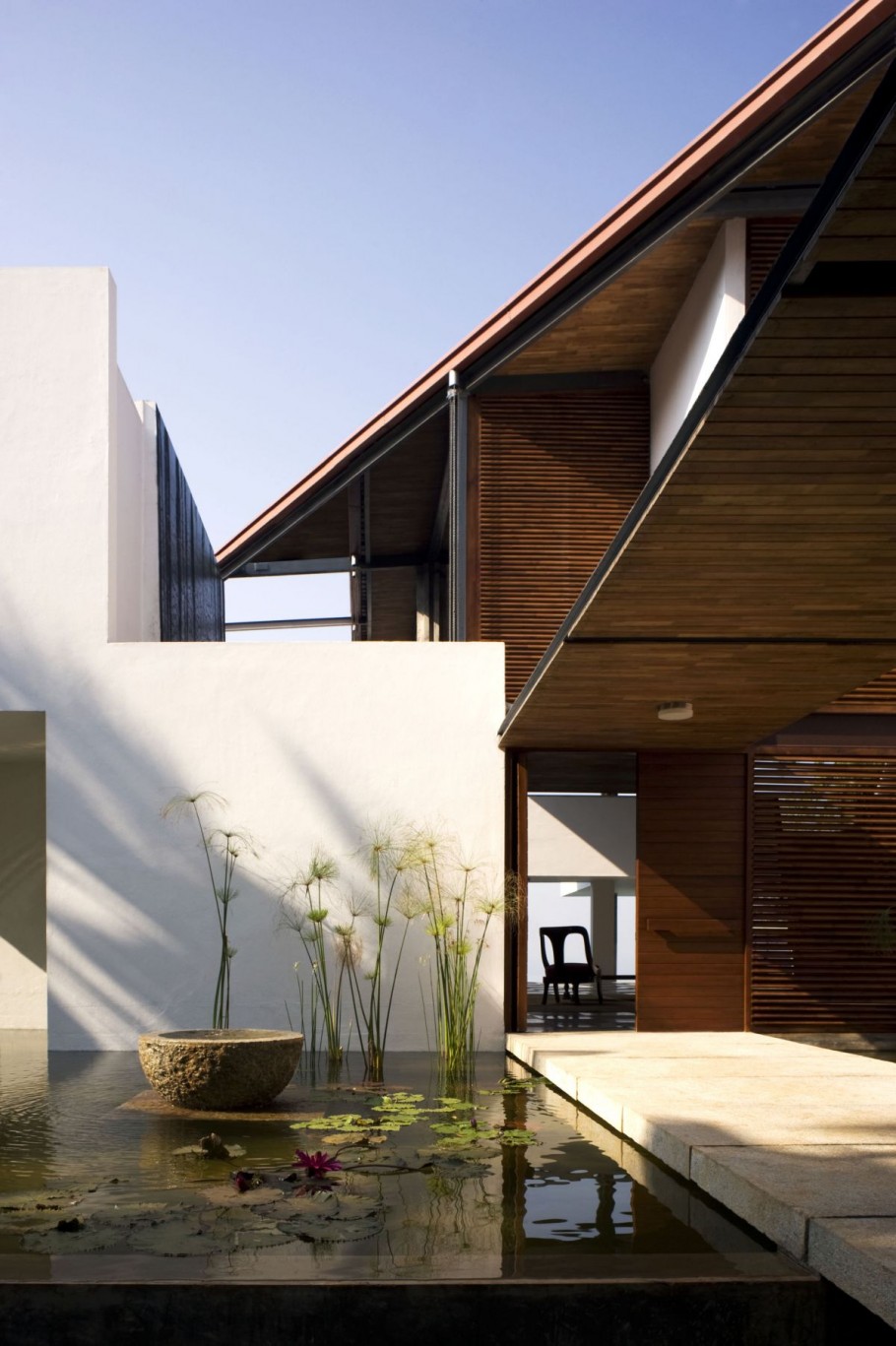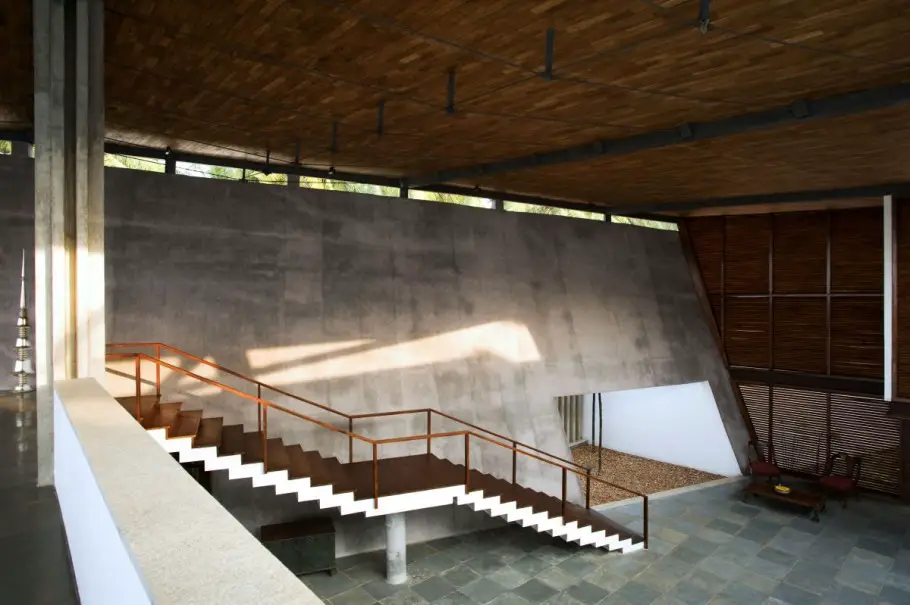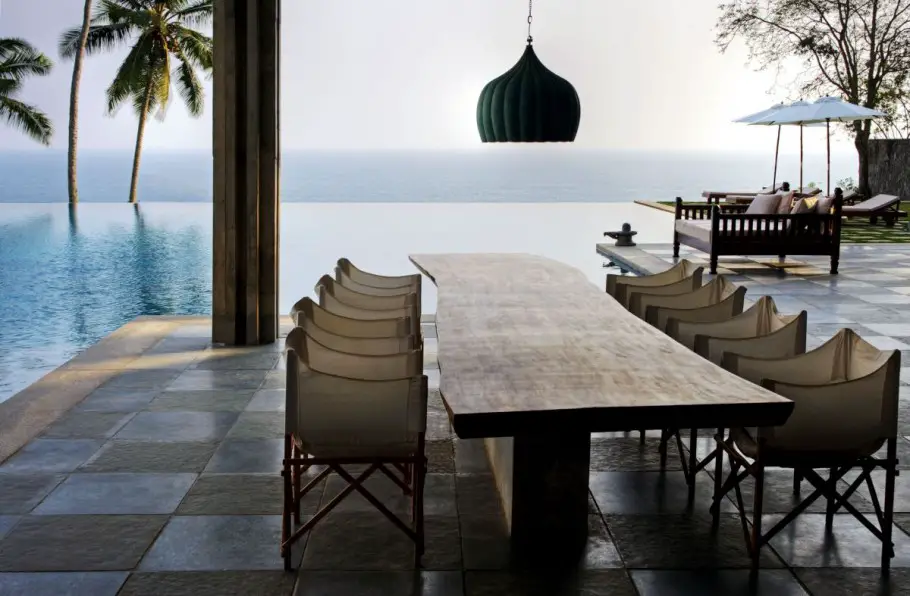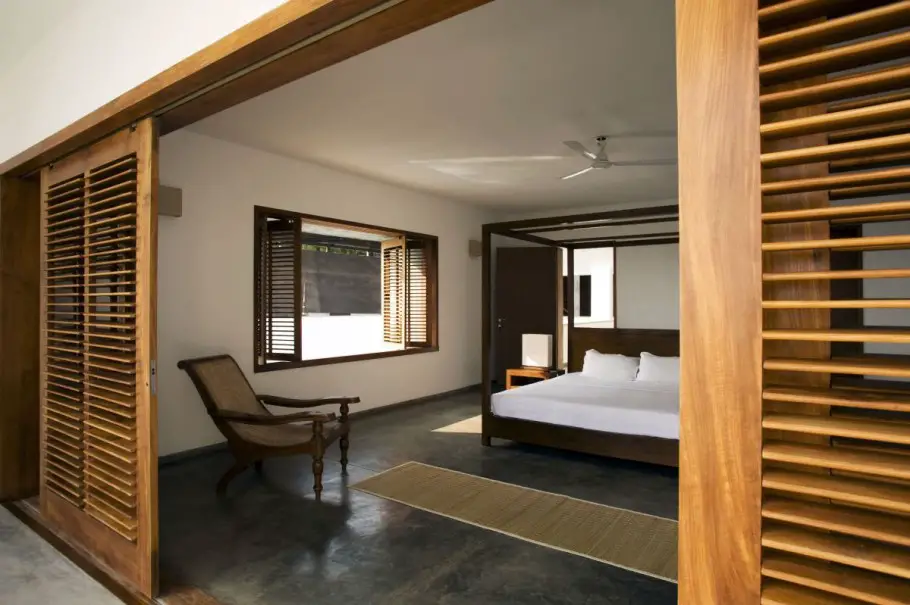 Love Interior Design & Exotic Travel? Follow us..
July 14, 2010 | Property | View comments