The Luxurious House La Punta, Mexico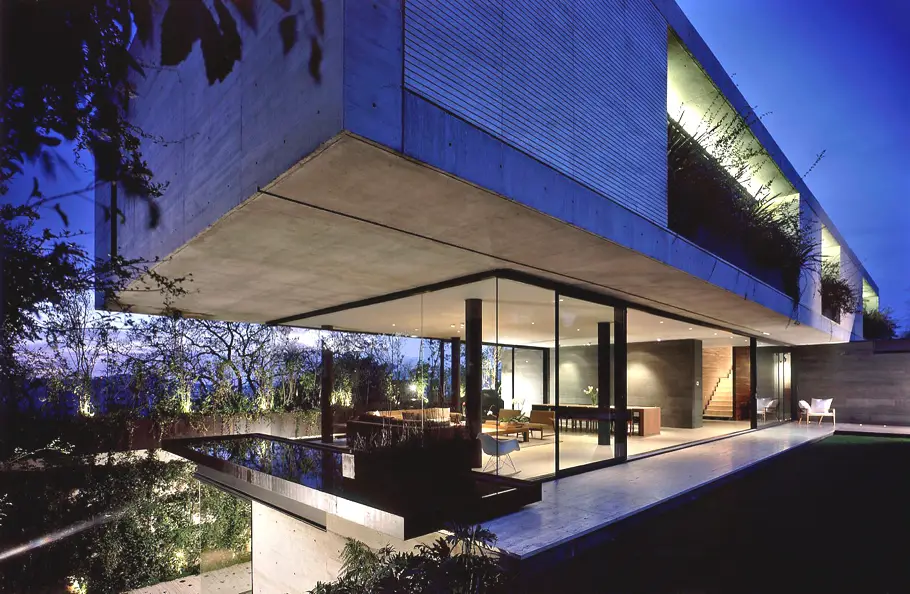 Central De Arquitectura a Mexico-based design studio has completed House La Punta. Finished in 2010, this two-storey luxury home is located in Mexico city, Mexico.
According to the architects: "The plot of land is located in the western side of Mexico City in Bosques of the Lomas, facing northeast towards the street. The luxury Mexican property is composed of two rectangular prisms placed one over the other making an 'L' shape.
The luxury Mexican house has three levels – the underground floor is used as a garage. The ground floor is where all the semi-public activities take place. Here you will find the main living spaces, a family room with television, living room, kitchen, dining room and a small patio for alfresco dining. The first level has a king-size bedroom, two smaller twin bedrooms complete with en-suite bathrooms, and a forth bedroom with bathroom and dresser of its own, a living room as well as a small study." Images courtesy of Central De Arquitectura.
Love Interior Design & Exotic Travel? Follow us..
April 6, 2012 | Property | View comments