The history & heritage of Ten Trinity Square, London
Designed in the early '20s, the former Port of London Authority building is being restored to become a luxury residential and hotel address in London. 
The historic and cherished building has long been regarded by those in the know as one of Britain's finest buildings. And now the building is set to become 41 serviced apartments and a 100-bedroom Four Seasons Hotel.
This Grade II* listed Beaux-Arts building was designed by the renowned Edwardian architect, Sir Edwin Cooper. Replete with soaring Corinthian columns and grand porticos, Ten Trinity Square became internationally renowned after its construction in the early 20th-century. It was built for a then colossal £1 million.
Opened as the Port of London Authority headquarters in 1922 by Prime Minister David Lloyd George, its sumptuous ballroom went on to host the 1946 reception of the General Assembly of the United Nations. Severe damage to the building occurred during World War II, but a renovation in 1970 saw it prosper once more to become the European headquarters of insurance broker Willis Faber Limited.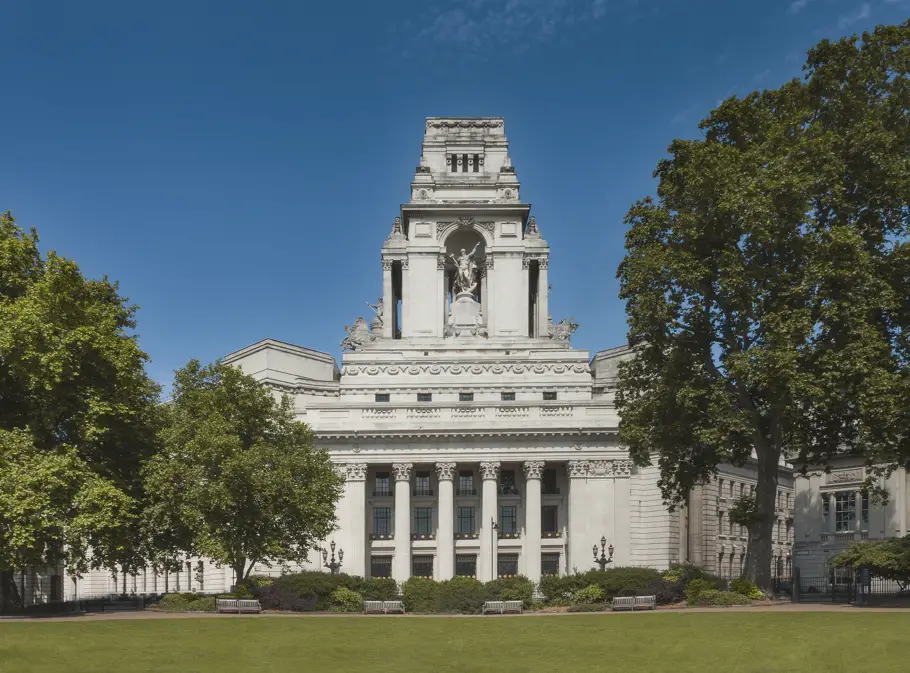 The site on which it sits dates back to the Roman age, while it is also very close to where 17th-century diarist Samuel Pepys worked and lived. His account of The Great Fire of London in 1666 from his office in Seething Lane is legendary, especially as it started a stone's throw from Ten Trinity Square.
The preservation of Ten Trinity Square's antiquity, from its carved portraits and exterior stonework has been paramount to new owners, Reignwood Group, a Chinese investment firm. Aukett Swanke, the appointed architects, and MOLA (Museum of London Archaeology) have been involved in the renovation.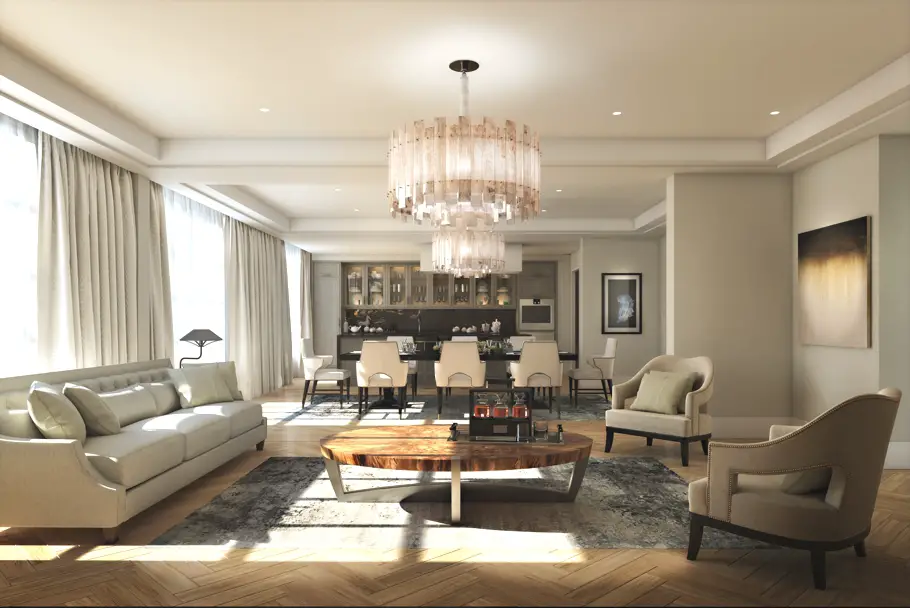 Suzette Vela Burkett, managing director of Aukett Swanke, said: "Ten Trinity Square offers the exclusive opportunity to purchase a rare slice of London's heritage within a treasured London landmark, to experience the grandeur of the building and the stories it whispers."
Prices for Ten Trinity Square, The Residences at Four Seasons, start at £5 million. For further information, visit tentrinitysquare.co.uk.
Love Interior Design & Exotic Travel? Follow us..
February 10, 2015 | Property | View comments