The exclusive W Retreat and Spa, Maldives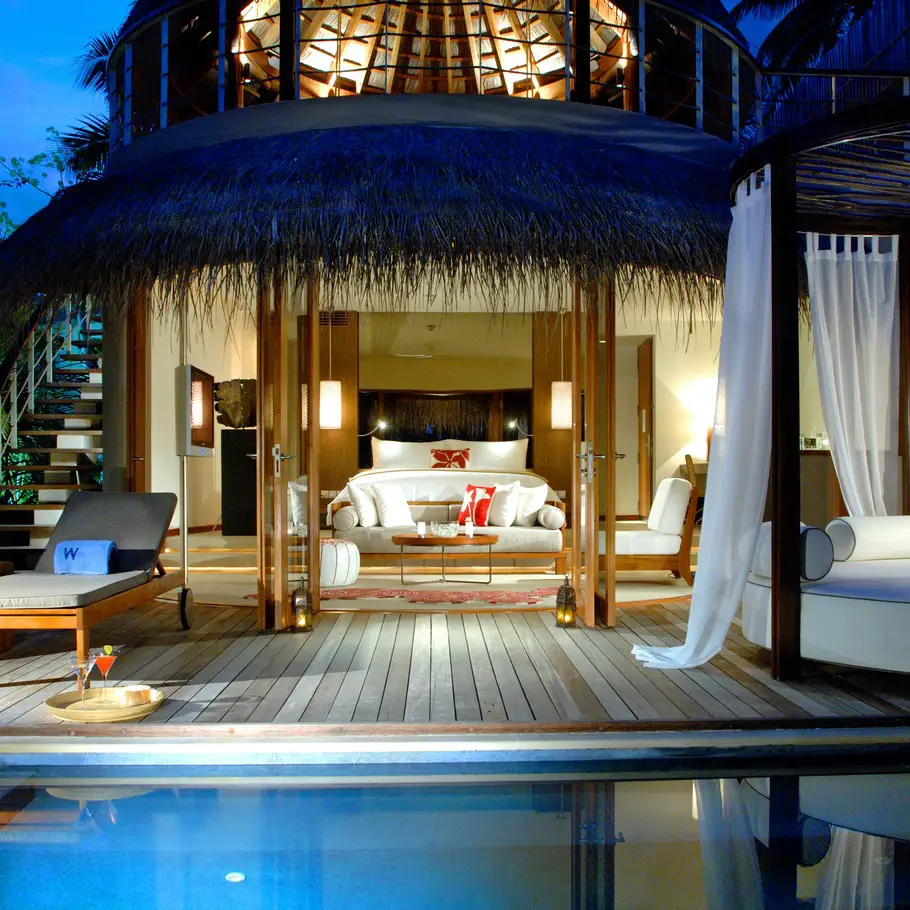 The W Retreat first opened on the 23rd September 2006 and has firmly placed itself in the top band for luxury resorts and destinations.  The stylish group of ultra-chic hotels W's new premier resort is set on the exclusive and very exotic island of Fesdu.  With its contemporary and cutting edge approach focused on a lifestyle-oriented concept, this resort is in perfect harmony with the island.  Traditional Maldivian exteriors conceal contemporary interiors with sweeping arcs of gleaming white sand and calm turquoise waters.  Whatever you want, Whenever you want it is the philosophy of W hotels throughout the world; and in conjunction with the famously charming service of the Maldives, this is a winning combination.
There is an eclectic mix of 6 bars and restaurants at the W Maldives. KITCHEN, the all day dining bistro, and FIRE, where you have your choice of 4 different barbeques, provide menus for everyone's palate.  Swim up to the pool bar WET and order a light lunch.  For a chill sunset, enjoy a cocktail and nibbles at SIP.  Next door is FISH – the signature seafood restaurant set over the water and under the star; a beautiful great way to soak in the atmosphere and perhaps see a shooting star. 15 BELOW, the place to see and be seen, is the only true nightclub in the Maldives, with its own resident DJ and set underground.
When you crave feeling the Indian Ocean on your skin; escape to WAVE for a full range of water sports and activities. If your desire is what's under water, then DOWN UNDER you go!  Completely equipped with the latest dive gear, it offers the full range of PADI certified courses & specialty courses.
Reflecting the W style, the Acceleration and Deceleration facilities at W Retreat & Spa – Maldives are the absolute latest.  Accelerate at SWEAT®, a state of the art fitness center where energizing is easy.  Then there's the main pool, beach water sports and DOWN UNDER dive centre.
Alternatively, decelerate.  Research escapism and discover true pampering at the AWAY® Spa. Reminiscent of a Dhow, a traditional Maldivian boat sporting elegant forms and vibrant sails, the spa embarks you on a journey of transformation.  A massage, body wrap, sunburn soother, perhaps immersions in tropical therapies or individual cleansing steam baths, the world is your oyster as you indulge.
The W Retreat & Spa Maldives offers a genuine Whatever/Whenever…Wherever experience.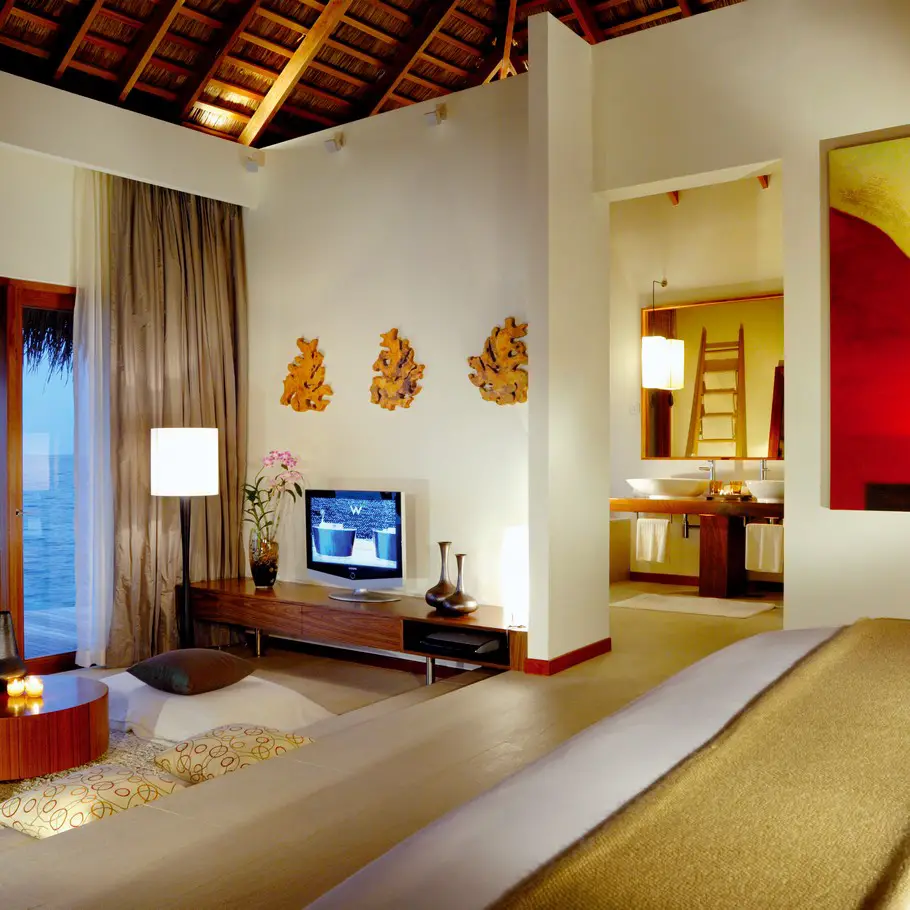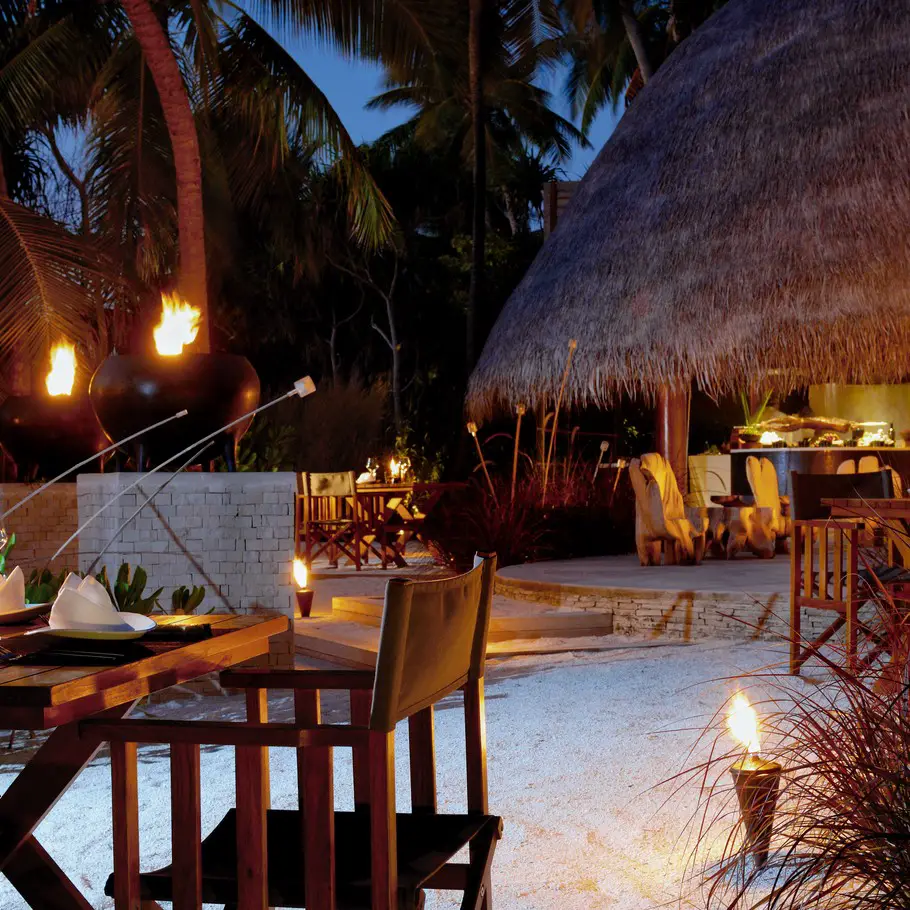 Love Interior Design & Exotic Travel? Follow us..
February 4, 2011 | Indian Ocean Maldives Travel | View comments