Stylish Baleia Condo by Studio Arthur Casas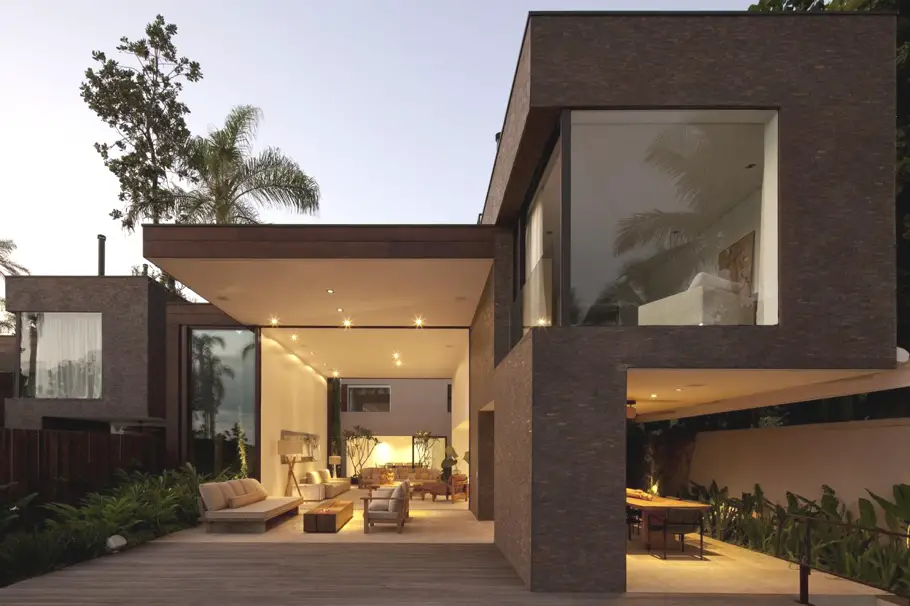 Baleia Condo is a stylish home by São Paulo-based architectural practice Studio Arthur Casas. Built in 2011, the luxury apartment is located in São Sebastião, Brazil.
The stylish property can be found between a large rain forest reserve that covers the mountains of Serra do Mar and the unspoilt beach of Baleia, in the north coast of the state of São Paulo.
According to the architects: "Our client wanted to build four houses in the plot that is relatively small. The project had to ally privacy for each house with an architecture that should reveal the landscape.
"Our idea was to create a single plan for all the houses that should work as a unity taking advantage of the diagonal of the plot. By doing so the wall of the neighboring house could become an interesting space for the adjacent house, in a delicate game of constructed and empty spaces. The house is relatively narrow but very rich in paths and views.
"The section demonstrates quite clearly this division of spaces. A central patio becomes an interior garden while bringing natural light to the core of the contemporary Brazilian house.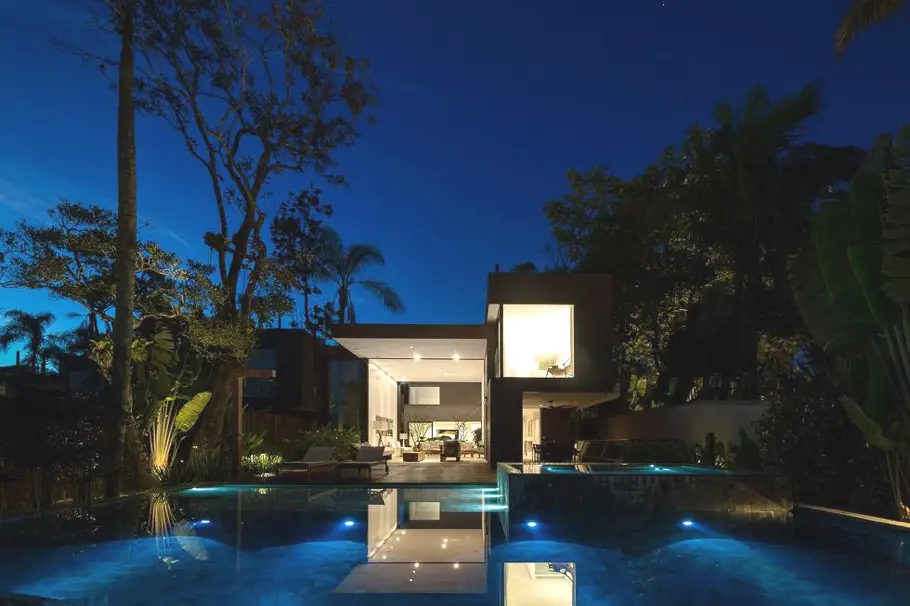 All throughout the property the spaces have been designed with diagonal views to other spaces, in a constant game of fusion between inside and outside. The project responds to the challenge of keeping privacy between four close neighbours without losing the gobsmacking views of the surrounding landscape. The materials and textures delimitate intimate and public spaces, by the use of wood and stone. The façade is made of bricks. It's a beach house that has a strong Brazilian character through a contemporary vocabulary, taking advantage of our particular climate and unique landscape.
Images courtesy of Fernando Guerra
Love Interior Design & Exotic Travel? Follow us..
December 10, 2013 | Property | View comments