Stunning Picturesque Edge House by Studio B Architects
What can you do with a 1.75 acre site? Well Studio B Architects can produce an utterly stunning, picturesque masterpiece in the Colorado mountains in Aspen,  the Edge House.
This beautiful home encapsulates the calm, tranquil nature of nature-based modern architecture, enhancing a luxurious magnificence by placing the Edge House between steep avalanche fields beneath Shadow Mountain, whilst overhanging Castle Creek below.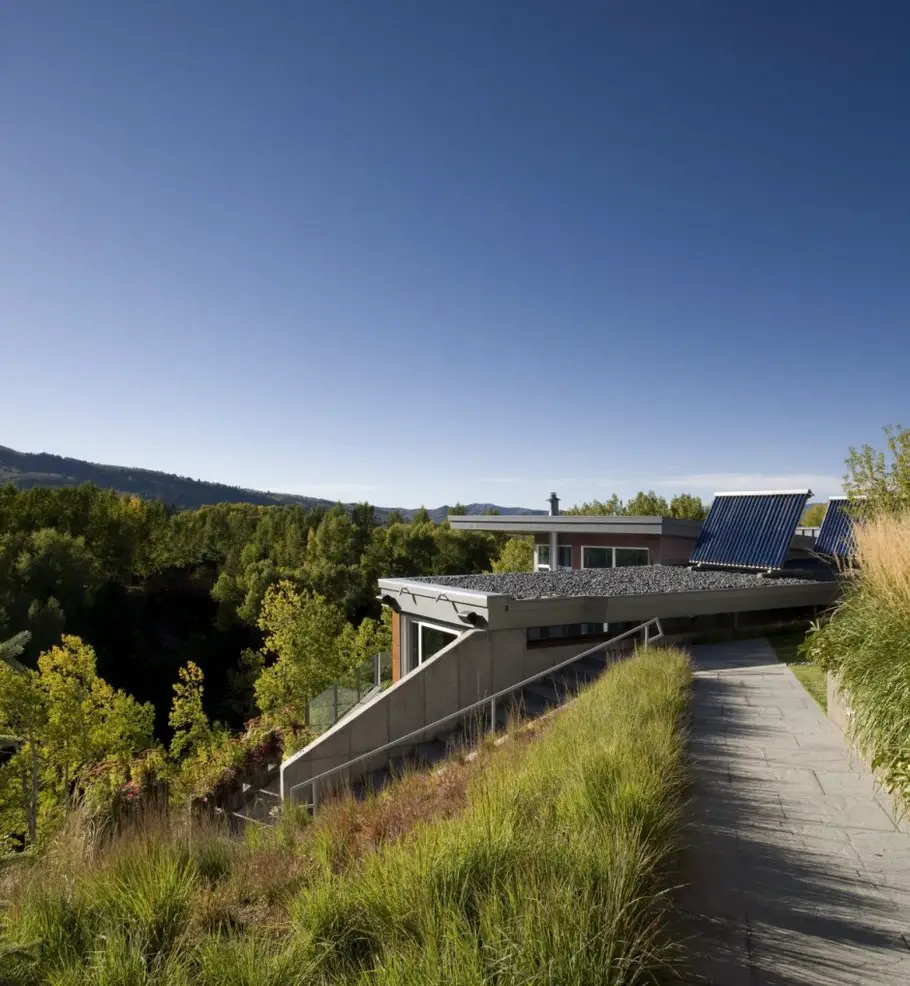 The mountains on one side also provide striking panoramic views of the Colorado scenery – clearly a meticulous choice by the architects. These expansive views are coupled with an efficient 'in-town' location, as well as intensive exposure to sun-light, perfect for a family. This home really is a penchant for refined, sophisticated modern architecture, as the exterior material palette consists of; Prodema board, porcelain tiles, formed concrete, galvalume flashing/roofing and both aluminum clad and mahogany windows/doors. An outside fireplace surrounded by beautiful wildlife provides a further aspect of contemporary luxury.
Inside, the hanging light façade, beautiful, sleek wood flooring and comfortable modern furnishings are all accommodated in a vast, spacious open-plan living and dining room, as well as the glorious sights. State-of-the-art furnishings are a staple of the Edge House, while the tranquil, relaxing feel of the exterior continues throughout the interior to a strikingly beautiful effect, helping to create this stunning, majestic piece of architecture.
Love Interior Design & Exotic Travel? Follow us..
January 6, 2012 | Property | View comments