Multipurpose use for Ganna Studio's new HQ, Taipei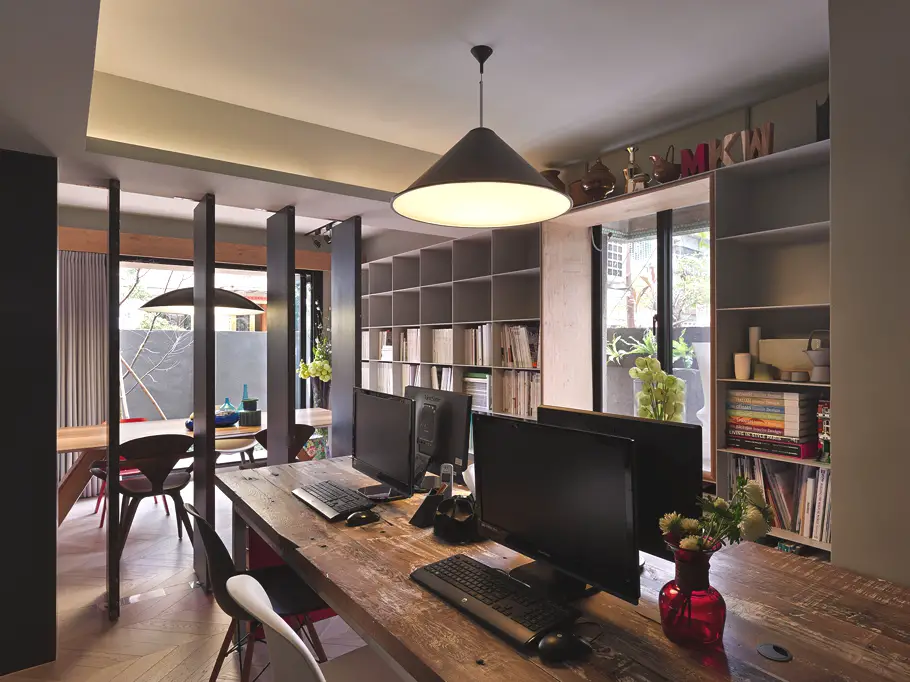 Taipei City-based architects and interior designers, Ganna Studio, have designed the Ganna Studio project. Completed in 2013, the modern office is the studio's new headquarters and is located on the first floor of a city centre building in Taipei, Taiwan.
According to the designers: "The Ganna Studio is not just an interior design studio but it is also a cozy and sweet home for two designers. The area where the new office is located was originally a military dependents' village, all the houses in this community are preserved within a lot of old historical elements and can trace their roots right back to the original Taipei. In order not to destroy these  historical elements and fill into the lifestyle as it should be, designers kept the building structures with a little reconstruction for longer usage and added European classic interior design thoughts to make it long lasting and comfortable with multi-functions.
"Without making an drastic changes to the building structure and keeping memorable furniture with its value, the designers integrated harmonious fusion between classics and modern style, such as the contrast of the old red gate and mitered herringbone flooring, also decorative molding wall panels/ceiling."
The Ganna Studio in Taipei embodies the old and new spirits of the city and former building.
The designers have created large floor-to-ceiling windows to allow natural light flood the rooms. And another inspiring element to the design is the use of molding panels as a partition, the function is not just to segment the work zone and meeting room, but also to increase the connections between rooms and can separate the rooms as two independent spaces if necessary.
Images courtesy of MWphotoinc
Love Interior Design & Exotic Travel? Follow us..
November 28, 2013 | Property | View comments