Minimal apartment Halffloors in Portugal by Pedro Brito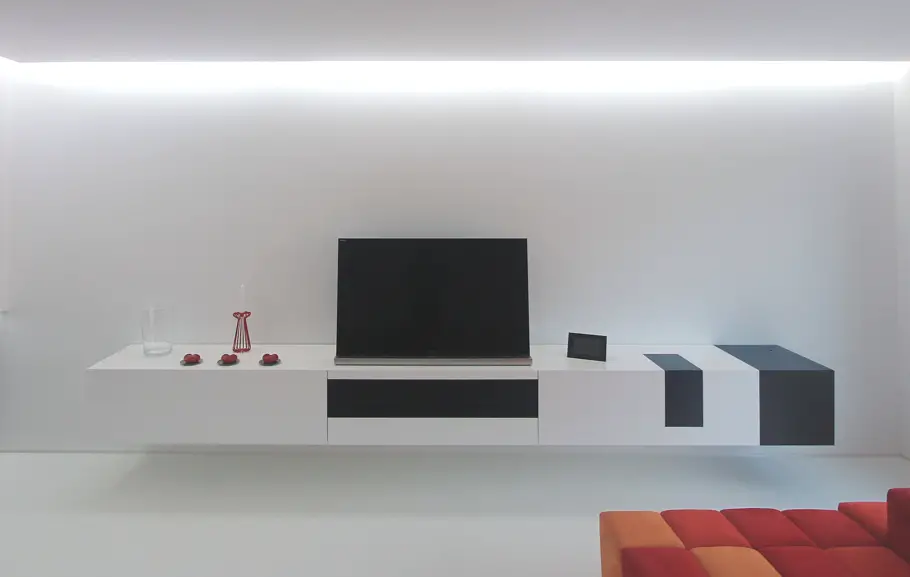 Espinho-based architectural practice, Pedro Brito, has designed the Halffloors project. Completed in 2013, the minimalist home is located in Espinho, Portugal.
According to the architects: "The house is simple, it is organised in a vertical and hierarchical way. The social areas are on the ground floors and the private areas on the upper levels. To achieve great visual amplitudes and dynamic interconnections between spaces, the interior was structured in half-floors. The width of the plot decided the stair. In fact, it became the heart of the house.
"It's a minimalist house with an unique design. All the interiors are bespoke, including the wardrobe, dressers, kitchen, bedrooms, bathrooms and office furniture. The predominant colours in the house are white and black creating a unity between the spaces making it very lightweight and 'clean', with the exception of the couch, specifically designed for this house."
Images courtesy of Pedro Brito
Love Interior Design & Exotic Travel? Follow us..
May 11, 2014 | Property | View comments