Luxury Pineapple Bay Resort, Bulago Island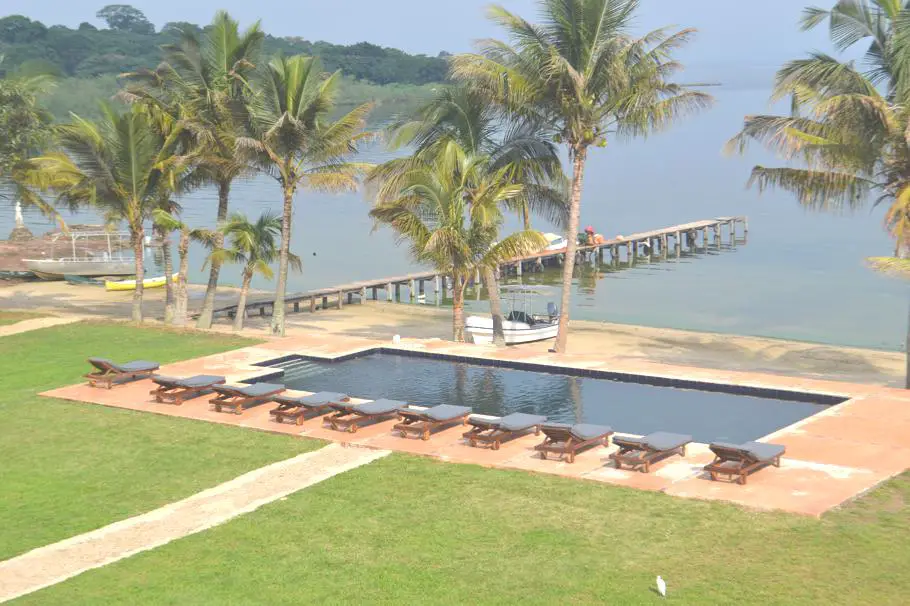 At the Pineapple Bay Resort, on Lake Victoria, you'll be welcomed by a shimmering lake and quiet tranquility.
The luxury resort can be found in Bulago Island on Lake Victoria. With 6kms of stunning sandy beaches and almost 10kms of shoreline on 500 acres, Bulago Island is a small paradise away from the hustle of urban life.
Whether your trip at the luxury resort includes a day at the botanical gardens, a relaxing day Nile Perch or Tilapia fishing, sailing on the lake or nature walking, this luxury Ugandan resort offers an awesome backdrop in the heart of nature.
One of the largest lakes in Africa, Lake Victoria's shoreline is made up of rocky outcrops and low cliffs. Around the shore the soil is highly fertile and covered with trees. The northeast tip of the island is lost to a rainforest that is rich with forest avi-life. The interior of the island is less fertile and is covered with savannah-like grassland. Expect to see more than 200 species including crocodiles and monitor lizards.
With sweeping views over Lake Victoria guests can choose to unwind in one of six luxury chalets along the beach. The resort also offers four family sized units and one honeymoon/VIP cottage.
The island is only eight minutes away in a Cessna 210  or 40 minutes by speedboat from Entebbe.
For further information contact the resort on bulago@wildplacesafrica.com or for other safari holidays visit Uganda Safaris.
Love Interior Design & Exotic Travel? Follow us..
January 16, 2012 | Travel Uganda | View comments