Luxury Madam Zabre Spa Resorts, Seychelles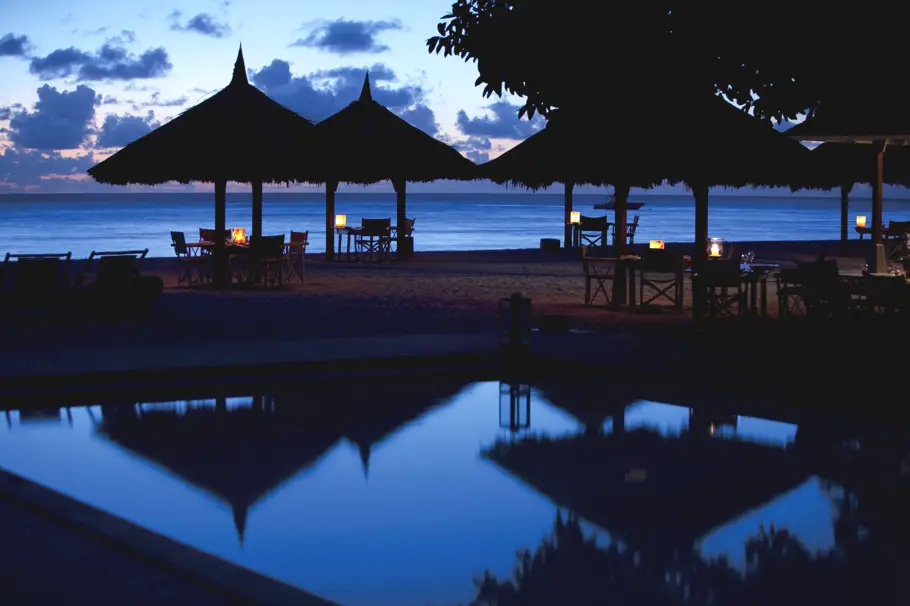 The most expensive villa in the Seychelles opened in June this year.  Adelto's Assif Majid took a sneak peek to see what all the fuss was about. The exclusive Madame Zabre Spa Retreat at Desroches Island, a stunning, luxurious private island in the Seychelles costs a whopping €12,000 per night. 
Named after the famous Madame Zabre beach on the island, the decadent 637 square metre retreat is the ultimate hideaway in paradise!
Desroches is an island of extreme natural beauty.  Thoughtfully designed and expertly created with relaxation and rejuvenation in mind, the luxury Seychelles spa retreat can be configured to have its own spa suite complete with the exclusive range of Elemental Herbology treatments.  Three spacious bedrooms all with private pools and indoor and outdoor bathrooms, spectacular views of the Indian Ocean, magnificent entertaining area, expansive sun deck, as well as a fully equipped modern kitchen complete the decadent retreat.  A team of dedicated staff, comprised of a fully trained masseuse, private chef and butler are on call twenty-four-seven, to attend to guests' beauty, wellbeing, culinary, general needs and requirements.
The luxury Seychelles retreat expertly blends 21st century design and technology with traditional beach chic.  Encompassing the natural environment, the capacious Madame Zabre Spa Retreat allows the natural energy of the island to flow throughout creating a serene atmosphere, allowing guests to entirely unwind, relax and totally absorb themselves into the island pace of living.
Desroches Island serves as a retreat for captains of industry, world leaders and renowned celebrities.  The island is known for its understated luxury and the enviable service and facilities that all guests staying on the island receive as standard.
For reservations visit Madam Zabre Spa Retreat.
Love Interior Design & Exotic Travel? Follow us..
August 24, 2012 | Indian Ocean Seychelles Travel | View comments