Luxury London Apartments at Walpole Mayfair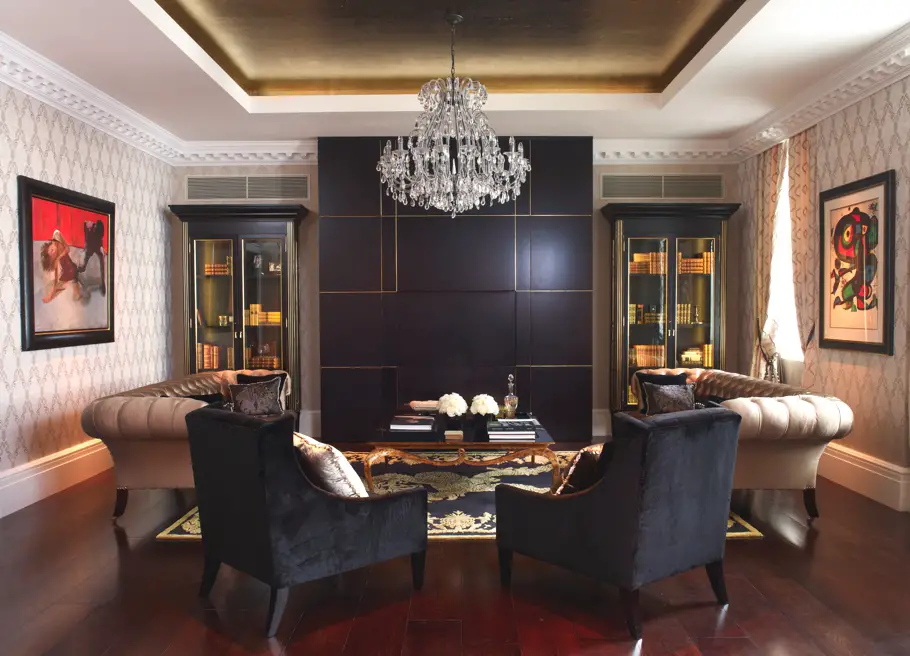 Walpole Mayfair, is a stunning Grade II building in Mayfair, London has been brought back to life by award-winning architectural interior design and development practice Oliver Burns.
Located in the heart of Mayfair and St James, Grade II listed Walpole Mayfair, dates back to the 18th century and was originally the home of Britain's first Prime Minister, Sir Robert Walpole and his son Horace, eminent patron of the arts.
Walpole Mayfair is an exquisite collection of five exclusive residential apartments. The building has been entirely renovated and all of the period features reinstated, to bring this historical residence back to life. The entirely bespoke design scheme is opulent yet sophisticated and each apartment  features three en suite bedrooms, kitchen, reception room and dining room, and is uniquely designed and fitted to the highest specification.
Each of the five luxury London apartments is uniquely designed, with the traditional features of the building complemented by the finest furnishings and finishes. Oliver Burns' elegant styling breathes new life into the building while preserving its rare architectural heritage. With all properties offering three bedroom suites, the apartments on the lower floors have been thoughtfully designed in keeping with their traditional surroundings, whereas those higher up become more contemporary as one ascends the building. The middle apartments, (numbers two, three and four) are lateral in layout, boasting high ceilings and spacious living areas – all dedicated to refined, luxurious living. These are located between a magnificent triplex apartment on the lower ground, ground and first floor of the building and the penthouse on the fifth, sixth and seventh floors which has two roof terraces, the larger with panoramic views of London's most significant landmarks. The most contemporary in style of all of the apartments, it is split over two levels and accessed by lift straight into the open plan living area.
One of the development's highlights is its bathrooms, with rare, hand-sourced, bookmatched marbles, bespoke basins and baths and clever use of lighting. Each apartment incorporates stateof-the-art technology with flat screen televisions discreetly hidden behind mechanised panels, Lutron controlled lighting and Crestron controlled audio and visual controls. The kitchens have Boffi designed cabinetry, offset by dark wood paneling and complemented by luxurious natural stone work surfaces. Bedrooms are sumptuous and beautifully presented; master suites include spacious dressing areas while all have en-suite bathrooms. Oliver Burns has sourced only the best materials and finishes for the homes – ranging from the hand carved white onyx marble washbasin in the penthouse, to the silver and gold gilded ceilings in Number 2 Walpole Mayfair.
Love Interior Design & Exotic Travel? Follow us..
October 30, 2012 | Property | View comments