Luxury House Sedibe, Johannesburg, South Africa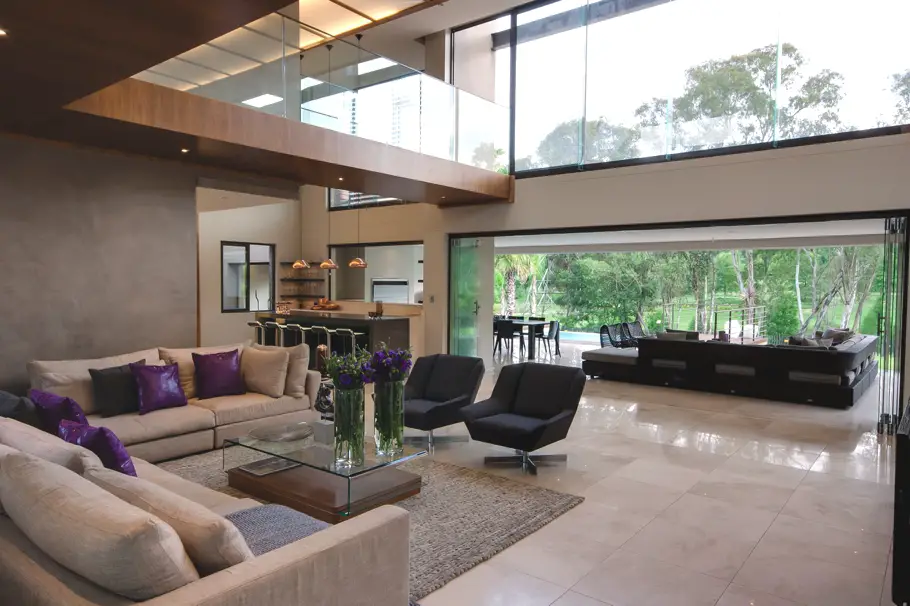 Johannesburg-based architectural practice, Nico van der Meulen Architects, has designed the House Sedible project. Completed in 2012, the luxury family home is located in Johannesburg, South Africa.
According to the architects: "Situated within the heart of Bryanston in Johannesburg South Africa, this stand gracefully borders the Riverclub golf course. Positioned on top of a sloping site, it proudly elevates above its surroundings.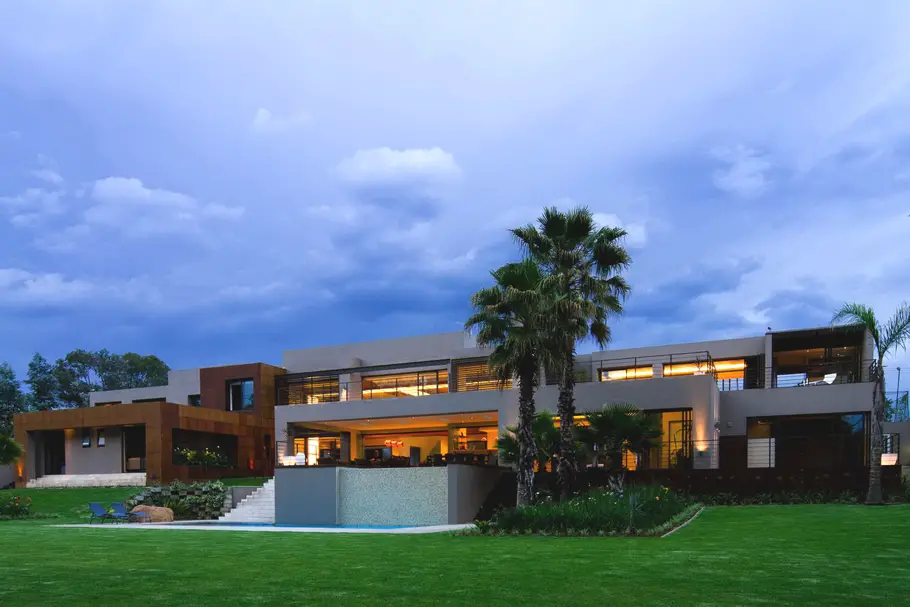 "Originally a single storey traditional house, this brief involved adding a second storey and increasing the areas to more than double its existing size. The interior design of the house was modernised, prioritising the views, while ensuring natural northern light penetrates every room of the contemporary property.
"The idea of elongating and stretching the building to its maximum length was birthed upon by studying the layout of the existing plan. Likened to an elastic band that is stretched, the concept resulted in lengthened facades that framed the landscape. Strategically using frameless folding doors allowed for a transparency on the two longest facades making this contemporary home truly unique. Brilliantly planned and designed, the layout of the house promises views of the golf course from almost every room. Long and narrow in form, the design was successful in seamlessly merging the interior with the exterior.
"Walking over a Koi pond before entering the house sets the tone of tranquillity which engulfs you as you make your way through the well designed open plan double volume spaces. Suspended bridges and a glass staircase pierce the majestic double volume space contributing to the open and airiness of this design. In keeping with natural colours and materials Nico van der Meulen Architects ensured the house blends in with its surrounding.
"Architectural brilliance resulted in a design that presents unobstructed views to the park, while combining the practicality of everyday living with the comfort of luxurious open spaces."
Images courtesy of Barend Roberts, Victoria Pilcher and Nico van der Meulen
Love Interior Design & Exotic Travel? Follow us..
November 29, 2013 | Property | View comments