Luxury drive-on estate in the Sunset Strip, LA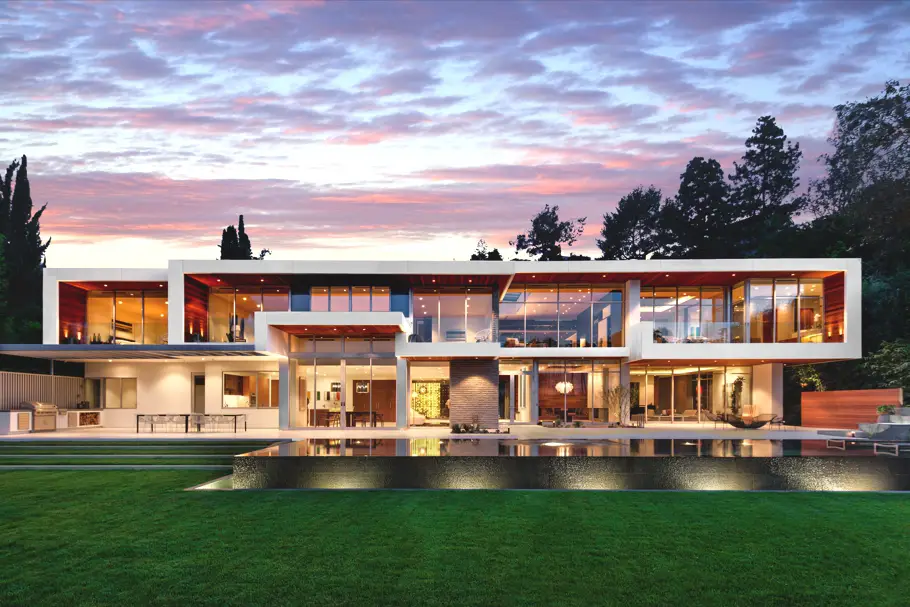 Do you dream of owning a home in the glamorous Sunset Strip in West Hollywood? Adelto spotted this stunning home designed by Santa Monica-based architectural practice, Belzberg Architects. Designed in 2013, the luxury home is a stone's throw from the famed boulevard's array of world-class restaurants, shopping and Hollywood nightlife.
The Sunset Plaza Residence is a 13,023 sf estate located on a hillside lot in Los Angeles, California. The site strategy combines existing sloped terrain with flat, terraced areas to enable a highly sought after experience in the Los Angeles hills combining expansive views and nestled intimacy simultaneously.
Flatter moments help establish an estate feel while the architecture frames views beyond. Site strategies combined with landscaping strategies results in an opportunity for feeling both above the site open to the city views, yet surrounded by and enclosed within the local environs of the site. This duality extends throughout offering expansive views of the City from within the building without exposing views into the home from the buildings and streets below due to angles of view and precisely located plantings. Furthermore, the programmatic elements allow for both an extroverted entertainment lifestyle alongside an introverted and intimate family environment by sequentially locating each element to achieve a complexity of experience. The axis of entry forms a spatial delineation between public and private space while the wellness center acts as a buffer between the neighboring residences to allow a gradient of privacy.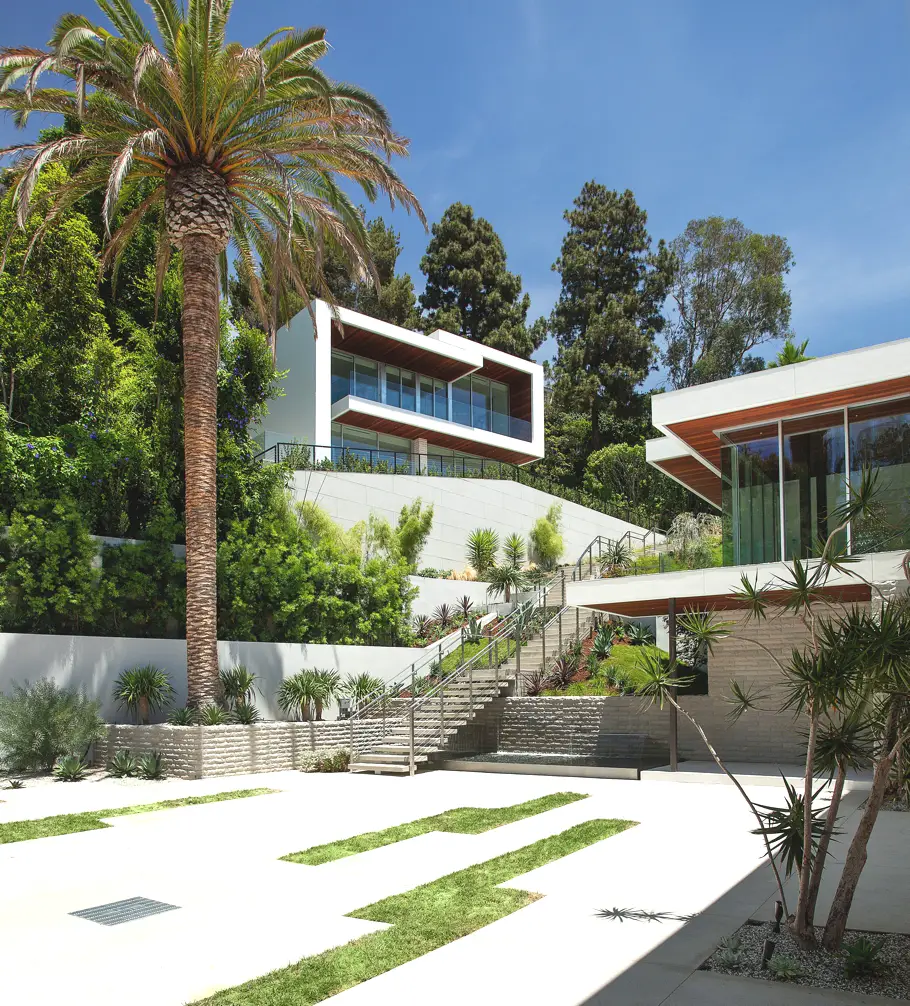 The luxury Californian property offers sweeping panoramic views of the city, afforded by an endless number of vantage points that are nothing short of gobsmacking. The interior design is equally stunning as the views of the property.
Images courtesy of Jim Bartsch Photography and Taiyo Watanabe

Love Interior Design & Exotic Travel? Follow us..
October 5, 2013 | Property | View comments