London-based international interior designer, Kelly Hoppen MBE, has unveiled the Covent Garden project. Completed in 2014, the luxury apartment is located in London, England.
The luxury apartment, which is located inside a Grade II listed building, was once a hospital. Situated adjacent to the buzzing Covent Garden Market, the apartment spans over two floors with an impressive double height reception room, four sumptuous bedrooms and three monochrome styled bathrooms.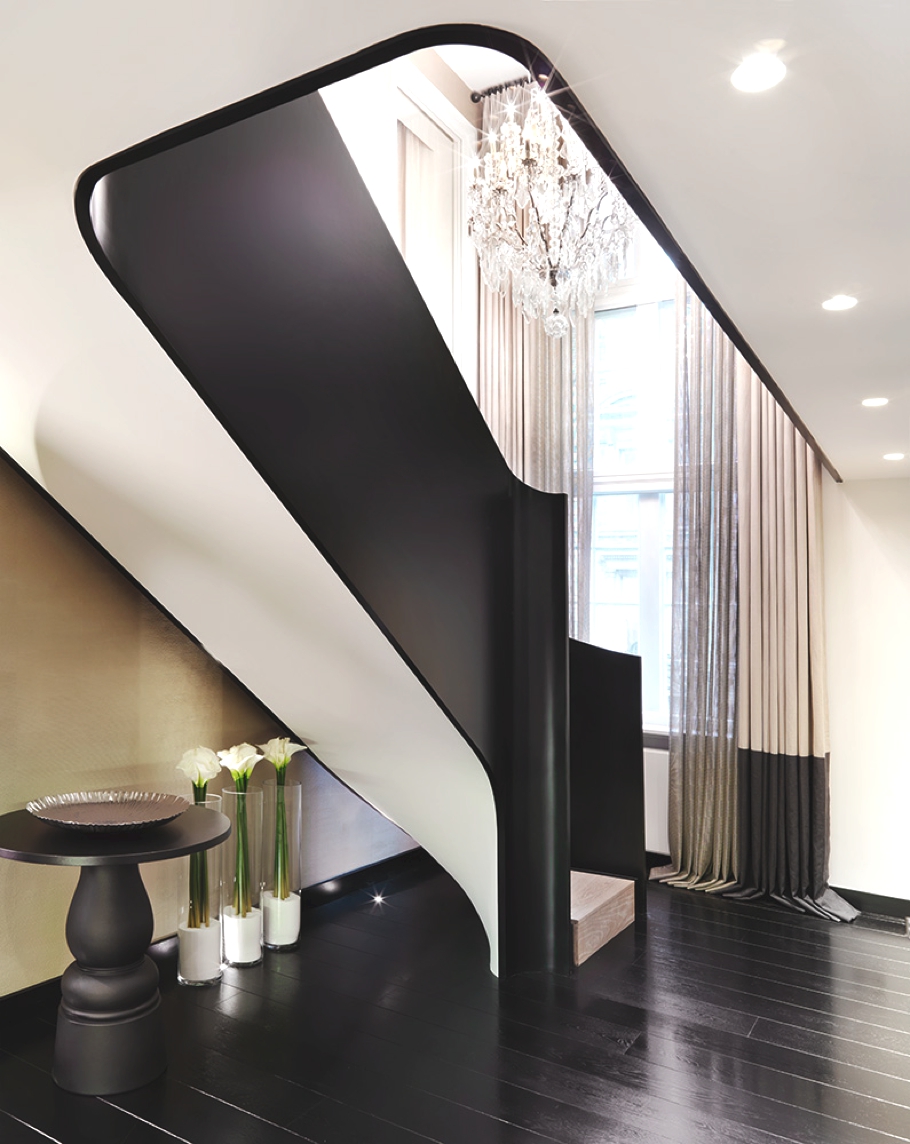 Kelly Hoppen MBE who is known for her high-octane glamorous designs has maximised the feeling of light and space within the 2,500 sq. ft. apartment.
The spruced up apartment includes Hoppen's signature style of luxuriously neutral, sumptuous textures and lots of layering.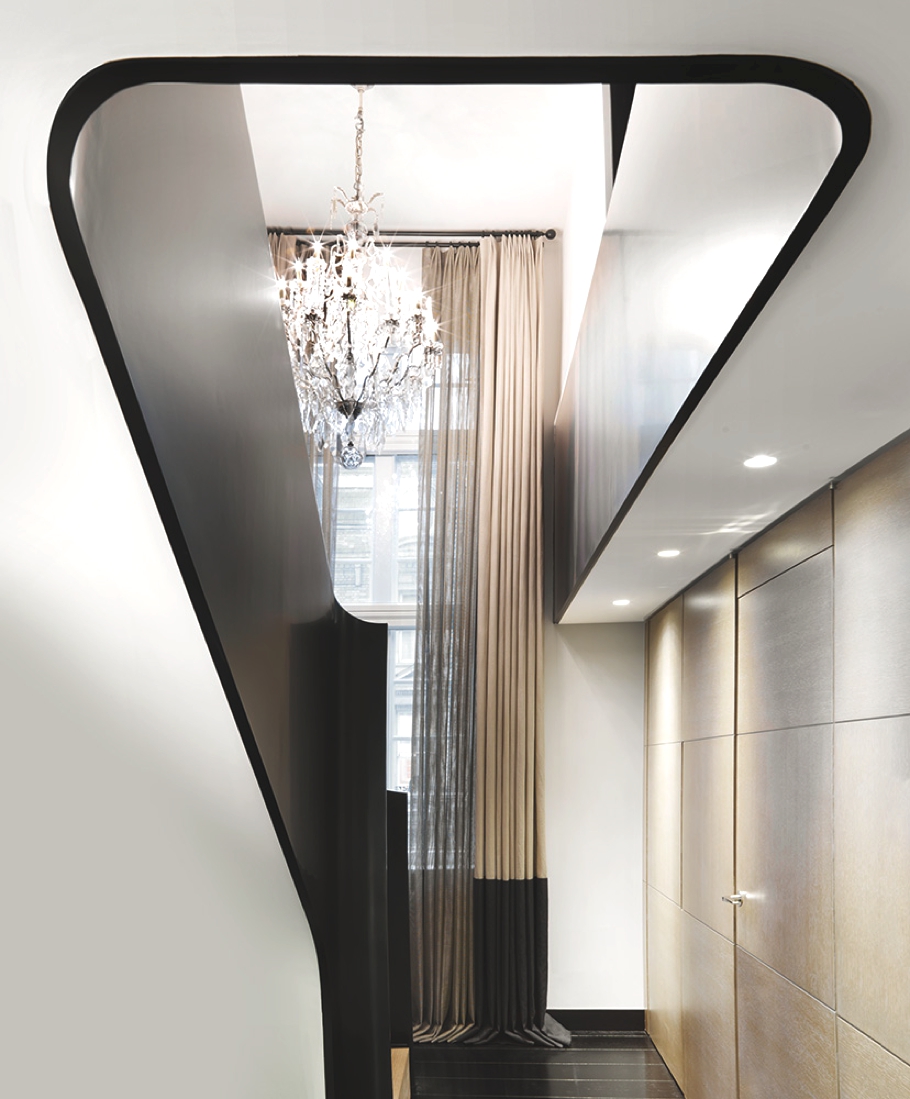 "One of the first decisions made was to link all the different spaces by two metal ribbons running from the entrance stairs, up to the mezzanine and spreading along the corridors," says the designer. Once these striking black runners were extended along the common areas, all the different rooms and identities that were linked together were then adapted.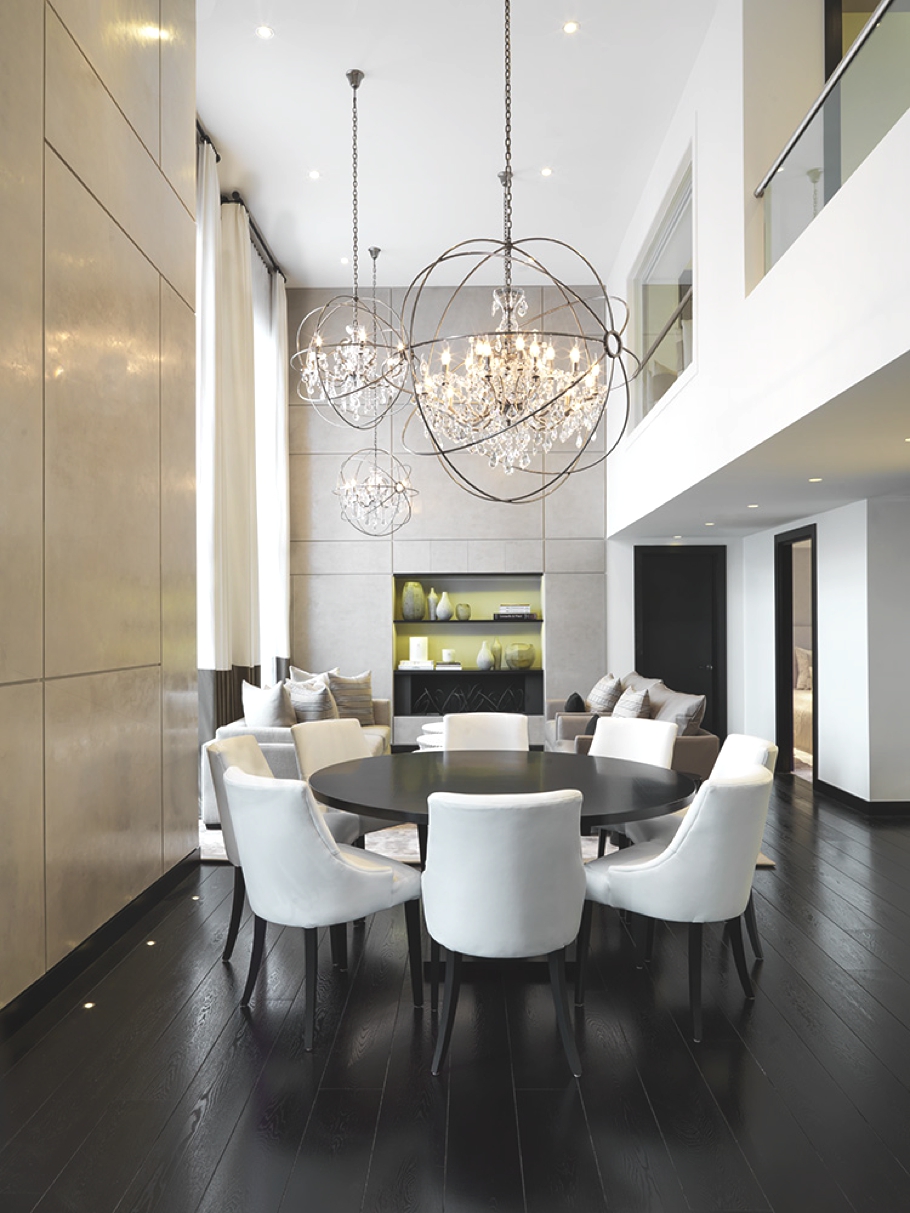 The living room is composed of three seating areas, which are set around a central dining table. Each area has a different function and benefits from different light during certain times of the day. The sensation of space is emphasised by a series of four chandeliers floating like a dynamic sculpture in the central space.
A new bespoke sculptural metal staircase brings some sophistication and glamour to the hall. The fabulous Art Deco mirror and foliage in contemporary glasses inject some life into the minimal theme.
The luxury London apartment also boasts custom joinery and finishes throughout.
Images courtesy of Kelly Hoppen