Luxurious and contemporary Torreaguera Atresados by XPIRAL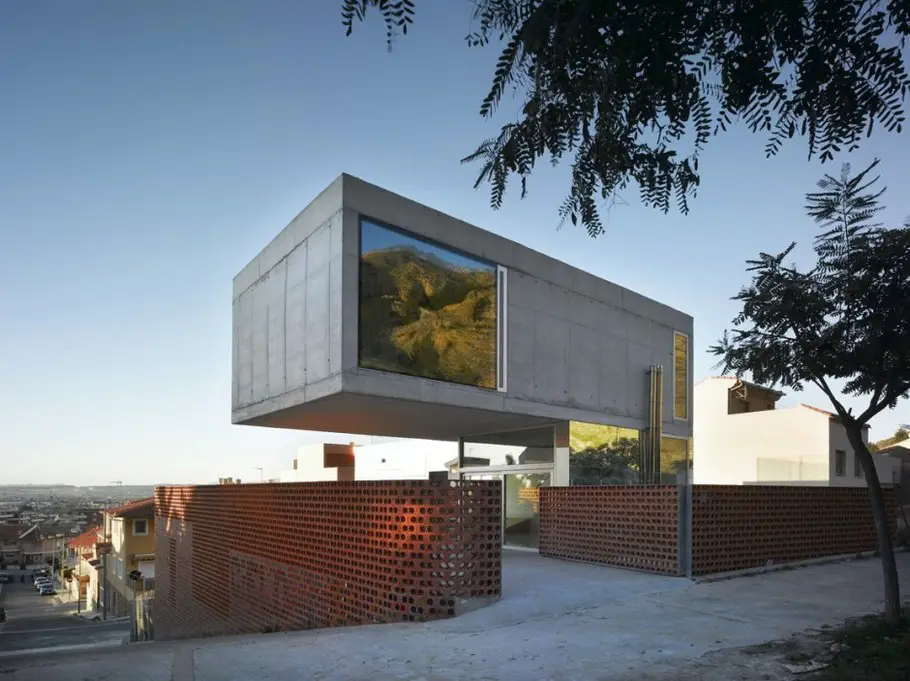 XPIRAL Architecture designed the Torreaguera Atresados house in Murcia, Spain, a residence which combines traditional and contemporary appearance with simple, efficient, comfortable and luxurious living.
The exterior of the house is immediately striking and catches the attention brilliantly. The use of a metal-like, contemporary material surrounding the house gives off the impression that it is enclosed by brick walls due to its texture and colour. This technique, while modern and striking, is effective in that it gives the residence another dimension; that of a traditionally brick-walled house. Above the contemporary façade, XPIRAL Architecture has designed a modern, rectangular box which seems suspended in the air, another excellent contemporary technique which sets this house apart from most. This box has a delightful, reflective window also, a unique addition.
The interior of the house continues the contemporary architectural theme. Spacious, comfortable living areas are intertwined with contemporary spaces. The floors in all rooms depict a beautiful, stone-like sleek finish, while a saturation of wooden materials is a welcome, modern addition.
This residence is a carefully designed, excellently executed piece of architecture that links modern, contemporary techniques with traditional architecture, a striking combination.
Love Interior Design & Exotic Travel? Follow us..
October 25, 2011 | Property | View comments