London Science Museum: New gallery 'Information Age' opens
Her Majesty the Queen accompanied by His Royal Highness The Duke of Edinburgh visited the Science Museum to officially open Information Age, the UK's first permanent museum gallery dedicated to the history of information and communication technologies today.
Information Age is the first of a series of new galleries that are part of a greater Science Museum masterplan, and marks a significant step change in the design of public spaces within the museum.
The landmark gallery explores the remarkable impact of communications technology, revealing the personal stories behind over 200 years of inventions throughout the 2,500m2 of exhibition space. Information Age will be the first permanent gallery in the UK dedicated to the history of communication and information technology. The gallery celebrates the narratives of how we communicate, and feature over 800 unique objects from the Science Museum's world class collections.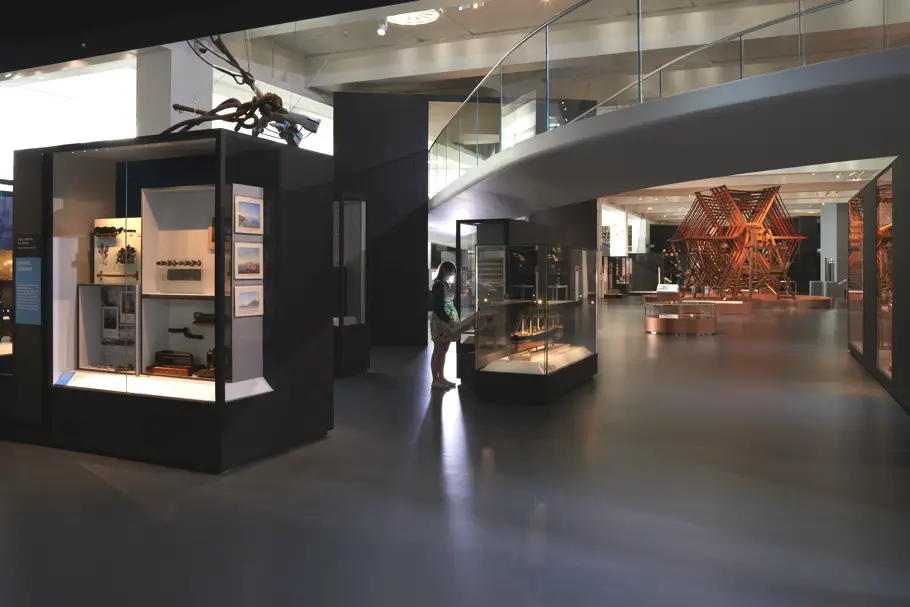 Design studio Universal has designed the architectural framework of the permanent gallery including bespoke exhibits, showcases and displays. The space is punctuated with double-height facades, in the form of six immersive 'storyboxes' that signpost the six communication networks. Devised by Universal, the storybox will help direct visitors, around key objects, exhibits and moments in the gallery. An elevated elliptical walkway contrasts with the existing orthogonal structure of the gallery. It offers a different perspective of the whole, and also an up-close view of objects. Animated displays, interactive screens, large-scale graphics, projections, interactive games and audio are integrated, bringing the complex stories to life in a simple, engaging way.
Dr Tilly Blyth, lead curator of Information Age at the Science Museum, said: "This magnificent permanent gallery invites visitors to take the long view of information and communications technologies, seeing them as part of our history, our landscape, and ourselves. Universal Design Studio's insight and expertise allowed us to craft a beautiful space that brings awe and wonder to many remarkable objects whilst developing engaging storytelling across the gallery."
Jason Holley, director of Universal Design Studio, said: "We are proud to have had the opportunity to create an elegant and engaging space that provides a powerful setting for the museum's amazing collection, charting the immense impact of communication technologies on our everyday lives."
Images courtesy of Leon Chew
Love Interior Design & Exotic Travel? Follow us..
October 25, 2014 | Property | View comments