Kelly Hoppen for yoo – Barkli Virgin House, Moscow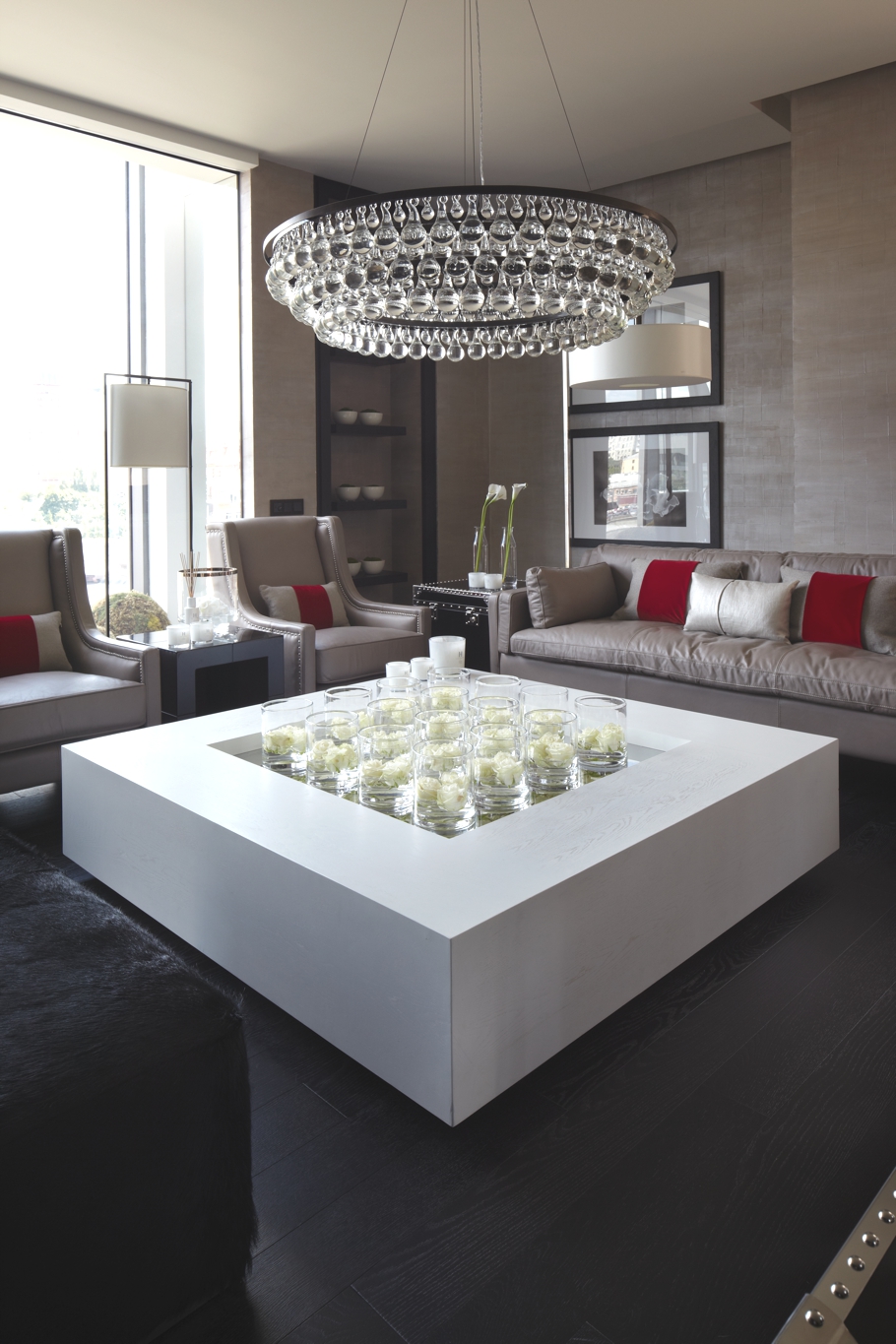 British interior designer Kelly Hoppen (MBE) has completed the first custom-designed luxury residences in collaboration with design company yoo in Moscow.
Kelly Hoppen a world-renowned interior designer and author of seven best-selling design books is known for her great taste and sense of style, which is widely admired by the likes of Sir Elton John and Victoria Beckham – for whom she has designed properties.
Barkli Virgin House is a seven-storey residential building located at First Zachatievskij 8-9, Moscow, part of the 'Golden Mile', the most desirable residential areas in central Moscow.
For the luxury Russian apartments Kelly Hoppen for yoo has created four signature styles (Urban, Vintage, Sea Breeze and Green) each of which use contrasting materials and luxurious fabrics and furnishings.  Kelly Hoppen also designed the lobby, hallways and roof terrace. The result is an evocative design that is set to appeal to those design conscious Moscow residents in search of a sophisticated design aesthetic.
The lobby of Barkli Virgin House gives a welcoming sense of space, with the muted lighting to emphasise the natural luxury that is a hallmark of the Kelly Hoppen for yoo aesthetic. A marble stone runner creates a distinctive perspective cutting through a black lacquered timber floor. The timber slatted arches that feature along the main axis in the hallway echo the stone arch in the front elevation of the building in a contemporary and elegant way. Gaps between the arches create a play on perspective through the space and cast shadows on the dark grey marble walls. Furniture designed by Kelly Hoppen features throughout the lobby and these are complimented by large pendant chandeliers and accessories specifically selected for the space.
Barkli Virgin House consists of 19 luxury Moscow apartments and two light-filled penthouses, which with their large windows and panoramic views of the historical center of Moscow are set to become one of Moscow's most coveted addresses.
Love Interior Design & Exotic Travel? Follow us..
October 31, 2012 | Property | View comments